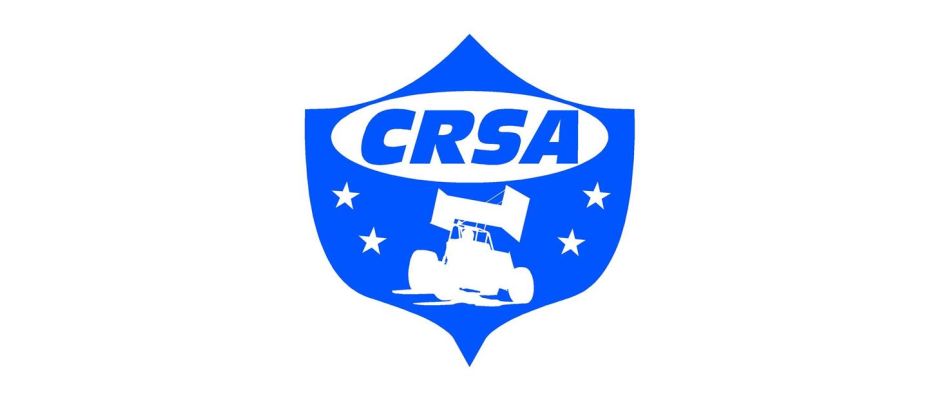 By Steven Ovens
(SODUS, NY) – Saturday night during Fonda 200 Weekend, the A-Verdi Storage Containers CRSA Sprints powered by Super Gen Products dazzled the fans with a familiar face gracing Victory Square for the third time in as many years.
Jordan Hutton has found his stride with the "Track of Champions" since joining the series three seasons ago. Fonda will always be a special place for the Hutton team as the sight of their first victory together on tour during Fonda 200 Weekend in September of 2021.
Hutton started the night finishing second to "Rapid Ray" Preston in his heat race and would draw the third starting spot for the 20-lap A-Main. A great field of 29 sprints filled the Fonda pit area with 24 cars pushing off for the twelfth race of the 2023 campaign.
A big win on Friday night at Fonda and another top five at Penn Can the following night helped Hutton extend his point lead over Dalton Herrick to forty-five points. The Fonda victory also locked up the Pit Stop Convenience Stores "I-90 Pit Stop Challenge" Series title, where Hutton will claim the lion's share of a healthy point fund at the December banquet.
Following Hutton across the line was Blake Warner who logged his best career CRSA finish with a second place finish- his second Top 5 of 2023. Billy VanInwegen has been strong nearly every time he has brought out the VanDusen-owned No. 56v. They were strong again at Fonda, starting from the pole position and filling out the podium in third.
Herrick kept Hutton within reach but had to settle for fourth place. Rounding out the Top 5 was the "Canadian Kid" Tomy Moreau who logged his first CRSA win at Fonda on June 3.
For his efforts in claiming his best career CRSA finish, Warner earned an extra $25 for the Maguire Family of Dealerships "Magnificent Move of the Race." Tyler Graves gained nine positions in going from nineteenth to the Top 10 to score the Powdertech Powdercoating Hard Charger bonus.
The CRSA Sprints will now head West to Kurt and Bonnie Stebbins' Genesee Speedway on Friday night September 22 for the very first time in Series history. Following Genesee, the series will take a weekend off before visiting Afton Motorsports Park on Friday October 6 for the series championship.
The A-Verdi Storage Containers CRSA Sprints are powered by Super Gen Products. Associate sponsors for 2023 include Pit Stop Convenience Stores, DisBatch Brewing Company, the Maguire Family of Dealerships, Powdertech Powdercoating, PJC Sprayfoam, Profab Enterprises, Magsarus Ignitions, Hoosier Racing Tire, Insinger Performance with their Stinger Race Fuel, My Race Pass and is owned and operated by Mike Emhof Motorsports.
For more information on the series, results, points and 2023 schedule please visit our website www.crsasprints.com
Please visit the A-Verdi Storage Containers CRSA Sprints powered by Super Gen Products on Facebook (@CRSAsprints) and on Twitter (@CRSAsprints).
A-VERDI STORAGE CONTAINERS CRSA SPRINTS POWERED BY SUPER GEN PRODUCTS @ FONDA SPEEDWAY OFFICIAL RESULTS- Friday September 15th, 2023:
A-MAIN RESULTS (20 Laps): 1. 66-Jordan Hutton[3] ($1,000);
DNQ: 7S Michael Smith, 09 Jacob Newell, 82 Shilo Boyce, 98 Alex Adamsky
Powdertech Powdercoating Hard Charger Bonus: 25G Tyler Graves +9 Spots
Maguire Family of Dealerships "Magnificent Move of the Race": 21 Blake Warner
Heats (8 laps)
#1: 1. 56V-Billy VanInwegen Jr[2]; 2. 99-Mike Kiser[8]; 3. 21B-Blake Warner[4]; 4. 22-Tomy Moreau[6]; 5. 13T-Trevor Years[3]; 6. 25G-Tyler Graves[5]; 7. 18-Timmy Lotz[9]; 8. 51-Jeremiah Munson[1]; 9. 82-Shilo Boyce[10]; 10. 410-Jerry Sehn Jr[7]
#2: 1. 4T-Ray Preston[2]; 2. 66-Jordan Hutton[6]; 3. 28-Ron Greek[1]; 4. J27-John Cunningham[4]; 5. D9-Dustin Sehn[5]; 6. 1HD-Cory Sparks[7]; 7. 121-Steve Glover[8]; 8. 30-Kirsten Dombroski[3]; 9. (DNS) 7S-Michael Smith
#3: 1. 5T-Mark Taylor[1]; 2. 29-Dalton Herrick[3]; 3. 80-Bobby Parrow[4]; 4. 12-Tyler Chartrand[7]; 5. 22M-Aaron Shelton[8]; 6. 54-Fred Proctor[6]; 7. 09-Jacob Newell[9]; 8. 7S-Michael Smith[10]; 9. 98-Alex Adamsky[2]; 10. (DNS) 14-James Layton
B-Main (10 Laps)
#1: 1. 121-Steve Glover[3]; 2. 18-Timmy Lotz[1]; 3. 51-Jeremiah Munson[8]; 4. 14-James Layton[9]; 5. 30-Kirsten Dombroski[6]; 6. 410-Jerry Sehn Jr[10]; 7. 7S-Michael Smith[5]; 8. (DNS) 09-Jacob Newell; 9. (DNS) 82-Shilo Boyce; 10. (DNS) 98-Alex Adamsky