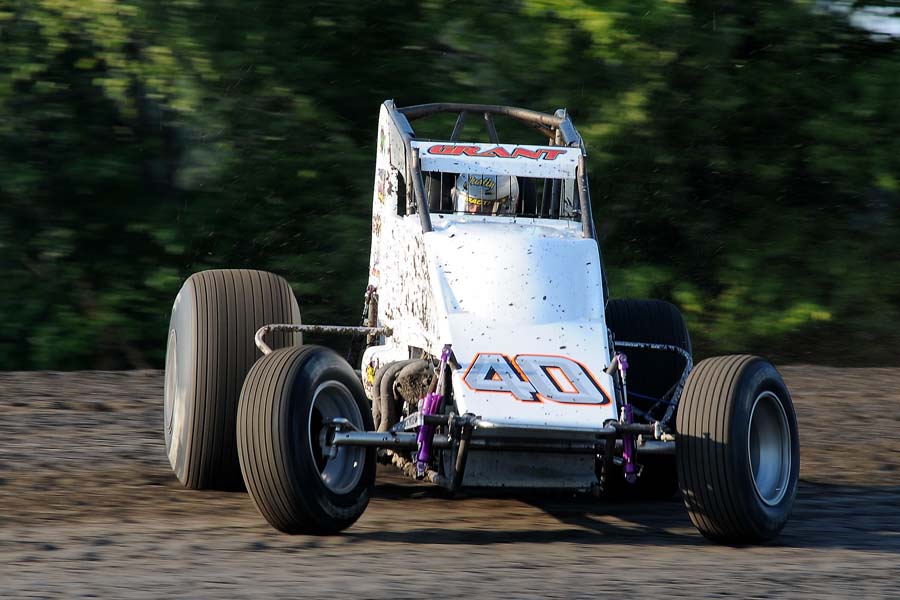 From Barb Nichols
Justin Grant won the feature at Gas City I-69 Speedway Friday night. Grant was followed by Shane Cottle, Billy Puterbaugh Jr., Adam Brykett and Brett Burdette.
1. Justin Grant
2. Shane Cottle
3. Billy Puterbaugh, Jr.
4. Adam Brykett
5. Brett Burdette
6. Travis Welpott
7. Matt Goodnight
8. Josh Spencer
9. Chris Gurley
10. Shawn Westerfeld
11. Jamie Fredrickson
12. Conner Donelson
13. Todd Gnat
14. Ted Hines
15. Todd Kirkman
16. Scotty Weir
17. Logan Jarrett
18. Michael Fishesser
19. Corey Smith
20. Pat Giddens
For complete results, go to http://www.gascityi69speedway.com. Next Friday is a regular program and is also the last points race night. We will also race September 30 but it is not a points race.