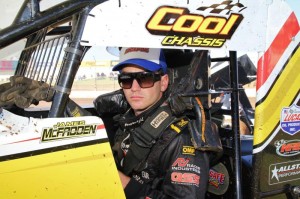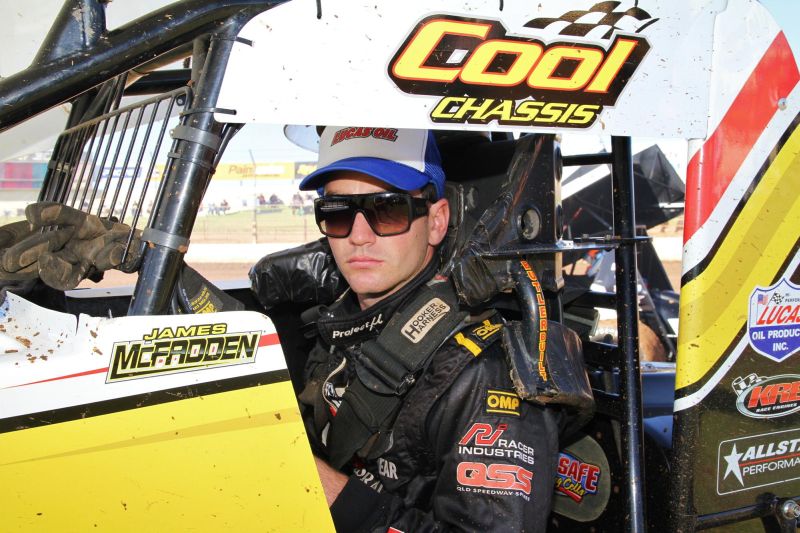 From Redline Media
A poor qualifying time trial haunted James McFadden throughout last Saturday night's 10th round of the World Series Sprintcars Championship at Speedway City, but he still managed to salvage a credible result.
Despite not enjoying the front running form that he had been used to since the beginning of his World Series campaign as a non-contracted driver back in November of last year, McFadden had to qualify for the feature race via the B-main, which he ended up winning. From his position 15 feature race start, the former Australian Champion worked his way forward from the rear of the field to finish in 11th at the conclusion of the 30-lap journey.
McFadden's night started off in a difficult way by qualifying 29th out of the 42 car field, but he managed to reclaim much needed points by winning his opening heat race and then finishing second in the final heat race from second row starts. Although he had made up a lot of points, McFadden still had to qualify for the feature race through the B-main, where he started from pole position. The B-main resulted in him claiming an all the way victory over the 15-lap distance.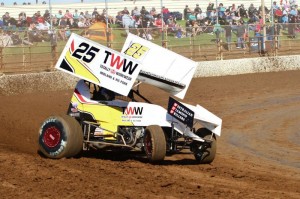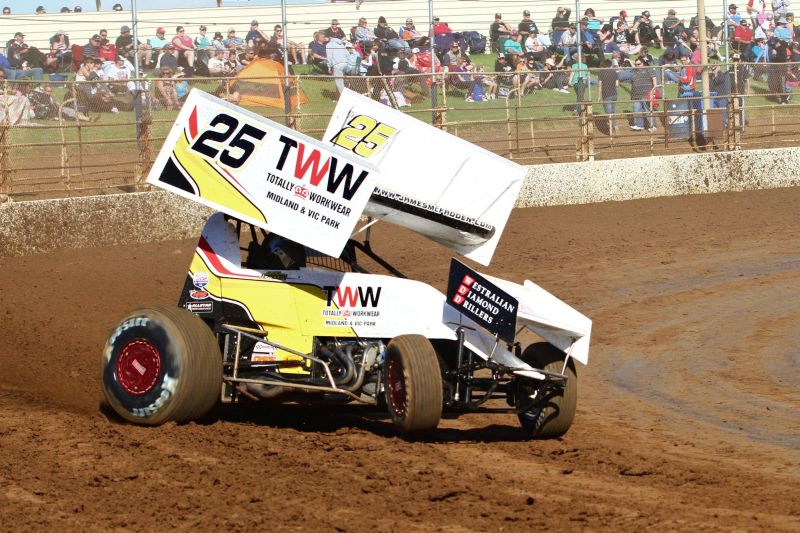 "Our time trial result left us chasing our tails all night, but we managed to battle through and come out the other end," said the NQ # 25 Totally Workwear Midland & VIC Park supported COOL driver. "Although it was disappointing to have not finished higher in the feature race, we came away with our heads held high and grew stronger as a team."
Last weekend's result has failed to substantially dent the lead that McFadden currently holds down in the World Series Championship overall point standings. He now holds a 423 point lead over his nearest rival Brooke Tatnell.
This Wednesday night (January 18) at Avalon Raceway (Geelong, Victoria) McFadden lines up to contest the President's Cup, followed by defending the Kings Challenge this Friday night (January 20) at Borderline Speedway (Mount Gambier, South Australia), and then the Grand Annual Classic on Saturday and Sunday night (January 21 and 22) at Premier Speedway (Warrnambool, Victoria).
McFadden would like to thank his car owner Scott Milling, parents Dave and Tania, crew chief Glen Beaton, and crew members Crackers and Alex, along with his valued sponsors: Totally Workwear Midland & VIC Park, Western Diamond Drillers, AUS FUEL GULL, Lucas Oil Products Inc, Allstar Performance, Astro Titanium, KRE Race Engines, OMP, Racer Industries and COOL Chassis, for all of their ongoing support in the 2011/12 season.
To find out more about James McFadden, visit his official website: www.jamesmcfadden.com.au.