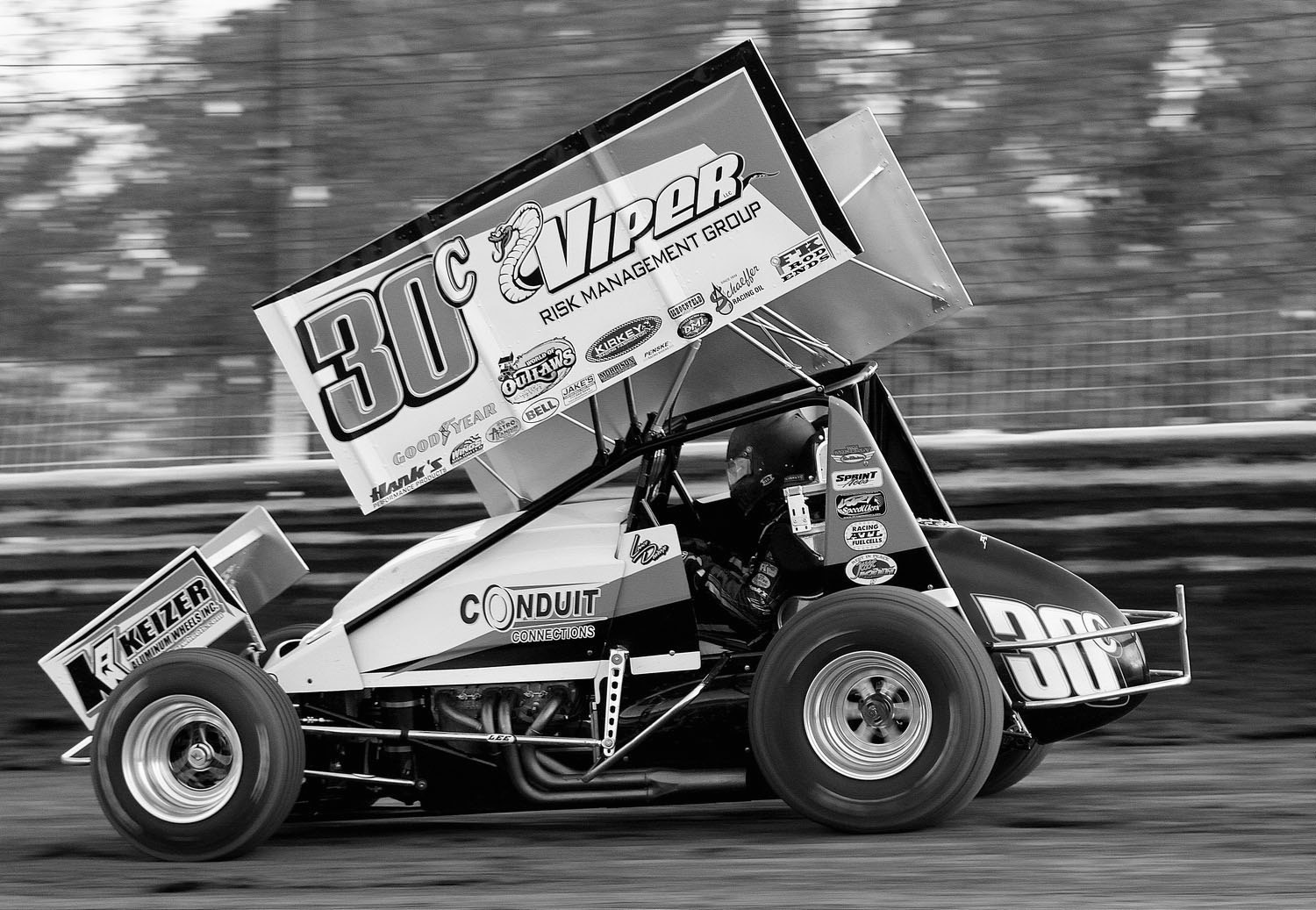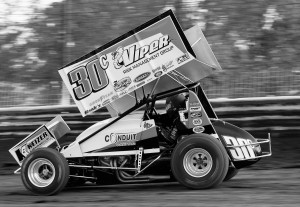 From Peterson Media
Lance Dewease kicked off his past week of racing by scoring his fourth win of the season as he picked up $7,000.00 in doing so as he claimed a Tuesday night win at the Bridgeport Speedway before hitting Williams Grove on Friday and then kicking of Ohio Speedweek.
After winning his heat race on Tuesday night, Dewease started on the front row of the 25-lap feature alongside Aaron Ott.
With Ott getting the early jump, Dewease remained close behind him as the lead trio distanced themselves from the field.
Entering lapped traffic, Dewease stole the lead on the ninth circuit and began carving his way through lapped traffic.
With Daryn Pitman behind him, Dewease hit his marks and drive a flawless race to score is fourth win of the season aboard his Viper Risk Management Group, Wings Unlimited, Hanks Performance Parks machine.
"This car was awesome tonight (Tuesday)," Dewease explained. "We had a ton of speed, and it's nice to pick up a win after leaving a couple on the table the last few weeks."
Friday night, the Fayetteville, PA driver returned to his regular weekly stop at the Williams Grove Speedway.
A second place finish in his heat race put the 80-time feature event winner at the speedway in the third row for the feature event.
Dewease struggled to move forward early in the feature as he solidly ran inside the top five all night.
As the laps wound down, Dewease slowly worked his Keizer Wheels/Penske Shocks/Kirkey Seats entry up into the third spot at the finish.
"We weren't very good at Williams Grove, but luckily we were able to get going towards the end, and end up on the podium," he said.
Saturday night, Dewease's scenary changed to the state of Ohio for the UNOH All Star Circuit of Champions Ohio Speedweek.
With a stout field on hand for the opener at Waynesfield, Dewease simply struggled, and didn't make the feature.
"I've said it before and I will say it again, our qualifying program is just not very good right now," explained Dewease. "Timing in 37th won't get it done. We just missed transferring from our heat, and started 17th in the B, and didn't make the show."
Sunday night the series took over the Cannonball Speedway, and Dewease's night went much better.
Timing in 7th quick, Dewease transferred through the third heat race, and transferred into the feature event where he would start in the second spot.
With Kyle Larson and Tim Shaffer getting great starts, Dewease fell back into a torrid battle for the third spot between David Gravel, and Cap Henry.
As the race wore on Dewease faded back to eighth at the finish.
"We qualified much better, and just got way too free towards the end of the feature when the track began to slick off."
Dewease continued on with the UNOH All Star's as they ventured to Wayne County Speedway last night.
Again, Dewease's qualifying woes continued, as he timed in 29th quickest of the 45 cars in the pit area, but he was able to race his way in to the feature through his heat, where he had to start in the 22nd spot.
During the feature, Dewease's car was potent as he was able to carve his way through the field as he worked up into the top fifteen.
Getting around the tricky track, Dewease was able to score a 12th place finish at the stripe, earning him the hard charger award for the night.
"We had a great car in the feature, and it was a good night to get up and pass some cars," he said. "We missed it qualifying, but my guys worked their tails off."
Dewease would like to thank Viper Risk Management Group, Wings Unlimited,
Hank's Performance Products, Schaeffer Racing Oils,
Penske Racing Shock,s
FK Rodends,
Keizer Aluminum Wheels,
DMI Racing Components,
Astro Titanium,
Morrison Racing Engines,
Tom Shockey Collision, Kirkey Seats, FW Graphics,
WRT Web Designs,
WRT SpeedWerx, ViperVenom Fuels, and Schoenfeld Headers for their continued support.
ON TAP: LD30 is in action tonight at the Sharon Speedway b concluding his Ohio Speedweek before returning home to Pennsylvania to compete at Williams Grove on Friday and then kicking off PA Speedweek on Saturday at Lincoln.
STAY CONNECTED: Stay up to speed with Lance by visiting his website, www.lancedewease.com.