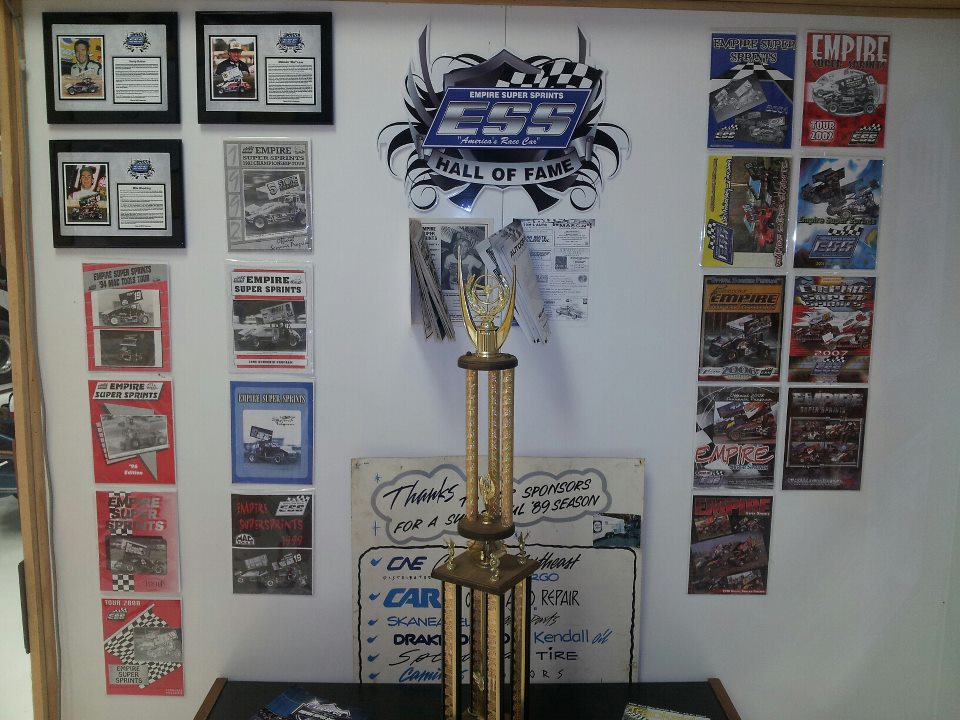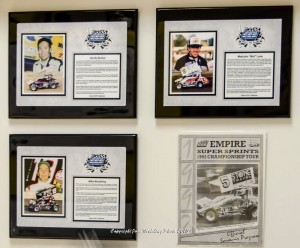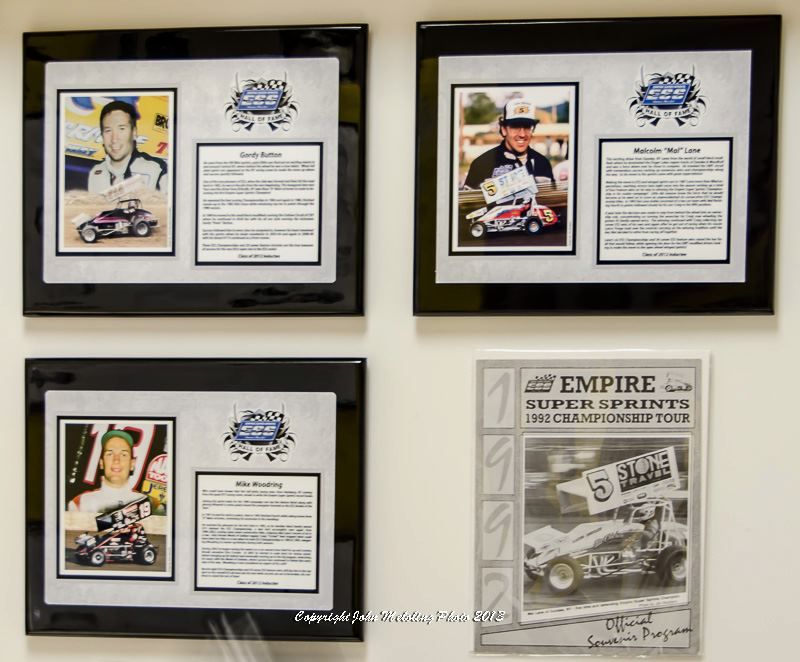 From Dean Reynolds
SYRACUSE, NY – During the annual awards banquet back in November of 2012, a big surprise of the night was the announcement of the new Empire Super Sprint (ESS) Hall of Fame to kick off the special 30th Anniversary Tour for 2013.  Now thanks to the Dirt Motorsports Hall of Fame and ClassicCarMuseum in Weedsport, NY, ESS has a Hall of Fame display for everyone to see.
"The original plan was to have the Hall listed on the ESS website but thanks to Jack Speno and Jay Fish, they gave us an entire wall at the existing Hall in Weedsport." said ESS President Chuck Miller. "We just can't be any more thrilled. Now all inductees will have a specially made plaque put up to recognize a great career with ESS."
The inaugural class inducted was made up of ESS greats Gordy Button, Mal Lane and Mike Woodring. This past weekend their plaques were hung on the wall and the induction was made official.
But, fans will also be able to relive much more of the ESS past.  Also part of the display is Gordy Button's trophy for winning the first ever ESS title, Mal Lane's 1987 ESS championship trophy and Lance Yonge's trophy for winning the 2000 360 sprint car championship at the New York State Fairgrounds.
Many of the ESS yearbooks are on the wall which includes the first ever made in 1984 which fans can actually thumb through. Doug Emery is entering his 25th year of ESS competition and a special sponsor recognition panel he made up in 1989 is also there.
Wing panels of past ESS champions Chuck Hebing, Steve Poirier and Alain Bergeron are hung on the wall over the display showing all where the wall is.  The display will be changed yearly to reflect on 30 years of ESS history.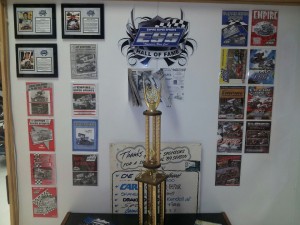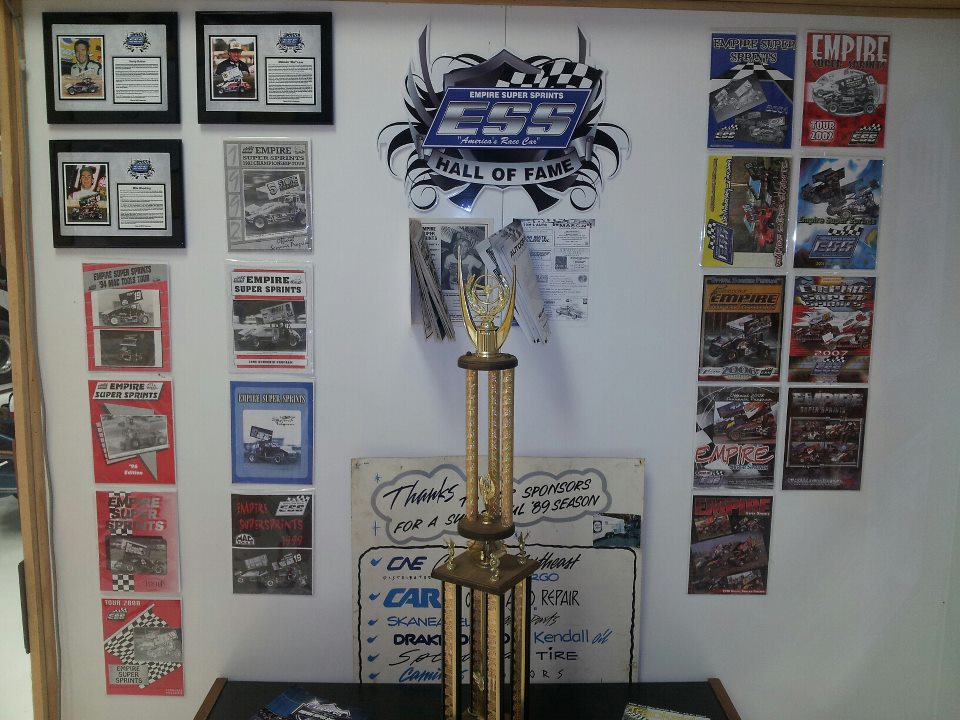 The Dirt Motorsports Hall of Fame is located right on the Cayuga County Fairgrounds and is open to the public six days a week.  Dirt modifieds, sprint cars, midgets, super modifieds and so much more are on display.
The annual inductions to the hall are held on Memorial Weekend. Greats such as Frankie Schneider, Will Cagle, Jim Shampine, Jack Johnson and so many more are among over 50 inductees since the first class in 1992. For more information please log on to www.dirthalloffame-classiccarmuseum.com .
The 30th Anniversary Tour for the Lucas Oil backed tour will kick off in April and will visit more than 15 different tracks in New York, Pennsylvania, Ontario and Quebec, Canada. For all the latest up to date information you can log on to www.empiresupersprints.com or follow ESS on Twitter @ESSprints and Facebook by searching Empire Super Sprints.