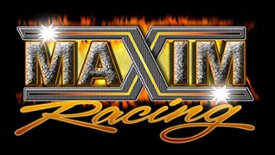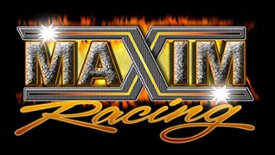 From Maxim Chassic
Springfield, IL –(February 4, 2013) — Maxim Continues Exclusive Distributorship Associates. Chuck Merrill at Maxim Racing, Inc. is pleased to announce Matt Highlands' Power Sports LLC, of Newville, Pennsylvania, and Maxim Racing,Inc have reached a business agreement. Highlands' Power Sports LLC will become the new exclusive Maxim Representative in the Eastern Pennsylvania area. Chuck continued, "Highlands Power Sports may also sell Maxim Sprint cars and components in New York, New Jersey, Maryland and other surrounding States, the same as our previous associate."
Chuck further stated, "Maxim is very proud of our products and all the race teams around the globe that have raced Maxims for nearly twenty five years. Maxim has always insisted our representatives be totally committed to the Maxim product line only. As long as I own Maxim we will not settle for anything less than Exclusive Representatives of Maxim Products. If Maxim representatives elect to sell and/or race other sprint car brands they are certainly free to do so. However, those same companies will no longer be selling Maxims race cars out of their speed shop."
According to Merrill, under the new agreement, Matt Highlands of Highlands Power Sports' has committed a one hundred percent effort toward keeping Maxim the dominate sprint car in the hot bed of sprint car racing at Pennsylvania dirt tracks and other tracks in the Eastern United States.
Merrill said, "Matt Highlands has the integrity, honesty, sprint car experience and expertise to give Highlands' Power Sports and Maxim's loyal customers the support in the shop or at the race track that all our customers deserve."
Matt Highlands stated, "I will be opening a full service Maxim chassis and parts supplied performance shop under the Highlands' Power Sports name in Newville, PA. immediately. Also, a second location in Carlisle, PA. is being considered for the near future. The Highlands' Power Sports speed shop has recently added other related components, such as shocks, rear ends, drive lines, wheels, tail tanks, wings and all small parts needed for a sprint car." Matt added, "we will be selling more and more products as we grow with Maxim being the corner stone of the new endeavor. We look forward to a long working relationship with Maxim Racing, Inc., as well as current and new Maxim/Highlands' customers."
Merrill concluded, "Maxim and Highlands will be a great service provider to all the sprint car teams in Pennsylvania and beyond. We will compliment each other well by giving fast, first rate service with reasonable prices to all our customers. I know Matt will become one of the most successful, customer oriented, performance shops in the Eastern United States in the very near future".
For more information and competitive pricing on a new Maxim sprint car and all your racingcomponent needs call Highlands' Power Sports at 717- 226- 6022 or 717- 776- 6941. Also, you can drop Matt an e-mail with your questions at zhighlands@aol.com