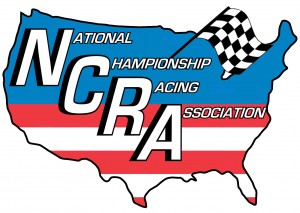 From David Smith, Jr.
Park City, KS – (March 1, 2013) – Officials with the National Championship Racing Association of Park City, Kansas presented by Precise Racing Products would like to welcome a new sponsor for their 360 sprint car division for the upcoming 2013 race season as S&S Trailer Sales based out of Ness City, Kansas as climbed aboard as partner, sponsoring the pole position for each sprint car feature finale for the upcoming season.
Per official series rules, the driver who earns the most passing and finishing points during heat race competition starts on the pole for the night's feature, which will now be known as "the S&S Trailer Sales pole position."
With over 35 years of service, S&S Trailer Sales, Inc. represents a wide variety of top quality trailer manufacturers throughout mid-America from their headquarters in West-central Kansas. They offer a complete line of aluminum and steel trailers including automotive, cargo, concession, flatbed, livestock, motor cycle, race car, utilities and tow-dollies.
S&S Trailer Sales, Inc. also  sell and service Hillsboro Flat Beds, Dew-Eze Bale Equipment, Dutec Toolboxes, Pace Edwards Roll Top Covers and Bed Liners, Pronghorn Utility Beds, and B & W Hitches.
To view their complete trailer inventory and to find out more information on S&S Trailer Sales, Inc. check out their website www.sandstrailersales.com or call them (785) 798-3666.
The 2013 race season for the NCRA 360 sprint car division will be their 24th consecutive with twelve events slated on the schedule. The season opens on Saturday night, March 30th, with a special $5000 to win show at 81 Speedway in Park City and slated to conclude on Sunday night, September 29th, also at 81 Speedway.
Complete rules and more information can be found on the series website www.racencra.com. For more race information contact the NCRA office (316) 755-1781.
Since 1971 the NCRA has sanctioned dirt track races across the Great Plains with the series currently sanctioning five other divisions. They include modifieds, southern sport modifieds, late models, 360 sprint cars, 305 sprint cars and new mod lites. The 2013 season for the National Championship Racing Association is the 43rd anniversary season with races scheduled at sixteen different race tracks across Kansas, Nebraska, Oklahoma, Texas and Missouri.