Tatnell Wins Feature, Lines Wins WSS Championship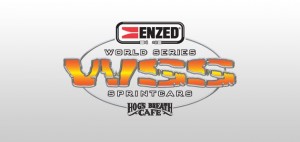 Perth, AU — (February 22, 2014) — Brooke Tatnell won the season finale on Saturday for the World Series Sprintcars at Perth Motorplex.  Kerry Madsen and James McFadden rounded out the podium.  With a fifth place finish Steven Lines clinched the World Series Sprintcars championship.
A Main: 1. Brooke Tatnell, 2. Kerry Madsen, 3. James McFadden, 4.  Steven Lines, 5.  Robbie Farr, 6.  David Priolo, 7.  Luke Dillon, 8.  Jamie Veal, 9.  Mark Wells, 10.  Brad Maiolo, 11.  Daniel Pestka, 12.  Tim Kaeding, 13.  Shaun Bradford, 14.  Dylan Jenkin, 15.  Shane Stewart, 16.  Jordyn Brazier. DNF: Cameron Gessner, Matt Egel, Garry Brazier, Carl Dowling, Ian Loudoun.