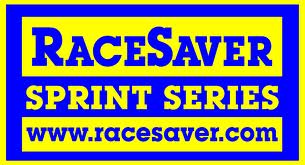 From America's Motorsports Park
Clearfield, PA — (May 10, 2014) — America's Motorsports Park finally got the 2014 season opened on Saturday night with Ralph Engel Jr. of Harmony in the Point Break and Spring Laurel Highland Sprints.
Bryce Stephens and Tyler Denochick led the Laurel Highland Springs to the start, with Stephens taking the lead for the first lap, but while working the second turn, Stephens looped the W1 and collected a couple of other drivers. This put Ralph Engel Jr. in the lead and he set the pace the rest of the distance, with heavy pressure from Hunter McCracken and Stephens, who worked his way back to the third spot. As the race was winding down, McCracken was trying to take the lead, but he went high, opening the door for Stephens to move into second, but McCracken was determined to win and he fought back, but went high again with two laps to go, as Stephens was working on the Engel. As McCracken went high "Cowboy" Jim Kennedy moved into third. At the waving of Alan Luzier's double checkered flags, it was Engel winning with Stephens, Kennedy, McCracken and Shane Smith completing the top five. Heat wins went to Smith and Engel.
Point Break and Spring Laurel Highland Springs: 1. Ralph Engel Jr., Harmony; 2. Bryce Stephens, 3. Jim Kennedy, 4. Hunter McCracken, 5. Shane Smith, 6. James Pryde, 7. Tyler Denochick, 8. #2, 9. Steve Kennawell Jr.