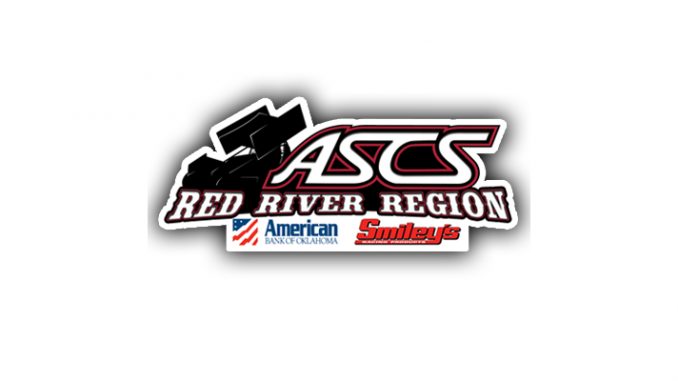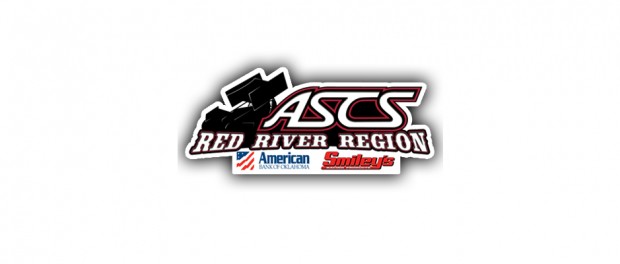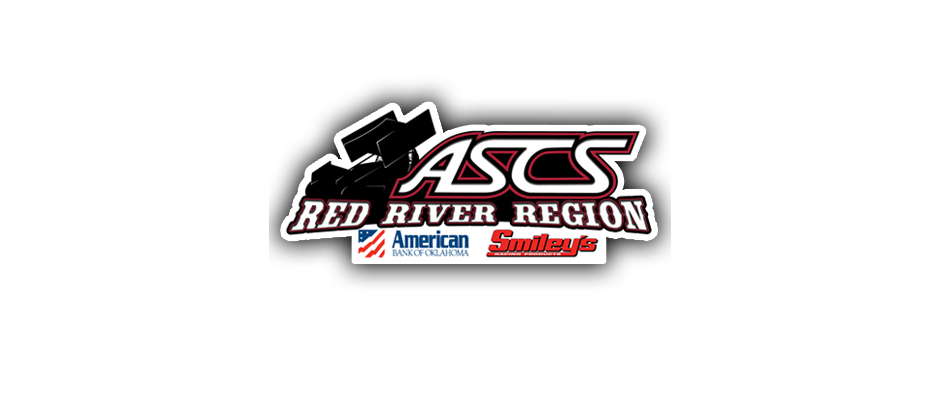 From Bryan Hulbert
Tulsa, OK — (October 5, 2015) — When the Lone Star Speedway in Kilgore, Texas does a special event, it's going to be big and this Saturday night is no exception as the high-banked oval hosts the American Bank of Oklahoma ASCS Red River Region presented by Smiley's Racing Products in the $3,000 to win, $300 to start Texas State Championship.
Kade Morton continues to lead the Red River Region standings with 53 points over Shawn Petersen. Trying to hold off Joe Wood, Jr., the Texas driver holds has a 11 point buffer over the Young Tool Co. No. 11.
Leading laps at the Timberline Speedway this past weekend before settling for a fifth place finish, Mickey Walker holds fourth with Chance Morton completing the top-five in tour standings.
Suffering mechanical failure at Timberline, Harli White looks to rebound this Saturday as she holds sixth in points with Charles McManus, Brandon Hanks, Kevin Ramey, and Alex Sewell completing the top-ten.
Joining the lineup at the Lone Star Speedway is the Elite Non-Wing Sprit Car Series as well as Factory Stocks and Limited Modifieds. Saturday, October 10 will open at 5:30 P.M. (CT) with Hot Laps at 7:00 P.M. More information on the Lone Star Speedway can be found by calling (903)-986-9731 or online at http://www.lonestarspeedway.com.
For continued news on the ASCS Red River Region, log onto http://www.ascsracing.com.
A-Feature Payout: 1. $3,000; 2. $1,500; 3. $1,000; 4. $700; 5. $600; 6. $500; 7. $400; 8. $380; 9. $360; 10. $340; 11. $320; 12-20. $300; Non-Qualifiers: $100
Season So Far:
Winners: Johnny Herrera – 4; Seth Bergman – 3; Sam Hafertepe Jr – 3; Tony Bruce Jr – 2; Kevin Ramey – 1; John Carney II – 1; Alex Sewell – 1; Blake Hahn – 1; Wayne Johnson – 1; Aaron Reutzel – 1;
2015 Schedule:
Date – Track – Location – Winner
3/13/2015-Flint Creek Speedway – West Siloam Springs, OK-Rain Out
3/14/2015-Flint Creek Speedway – West Siloam Springs, OK-Rain Out
3/20/2015-Devil's Bowl Speedway – Mesquite, TX-Rain Out
3/21/2015-Devil's Bowl Speedway – Mesquite, TX-Rain Out
4/3/2015-Red River Speedway – Wichita Falls, TX-Aaron Reutzel
4/4/2015-Black Hawk Casino Speedway – Meeker, OK-Canceled
4/10/2015-Creek County Speedway – Sapulpa, OK-Johnny Herrera
4/11/2015-Superbowl Speedway – Greenville, TX-Seth Bergman
5/15/2015-Lubbock Speedway – Lubbock, TX-Seth Bergman
5/16/2015-Lawton Speedway – Lawton, OK-Rain Out
5/22/2015-Timberline Speedway – Corley, TX-Johnny Herrera
5/23/2015-Devil's Bowl Speedway – Mesquite, TX-Rain Out
6/6/2015-Salina Highbanks Speedway – Salina, OK-Blake Hahn
6/13/2015-Devil's Bowl Speedway – Mesquite, TX-Wayne Johnson
6/17/2015-Lawton Speedway – Lawton, OK-Rain Out
6/18/2015-Creek County Speedway – Sapulpa, OK-Rain Out
6/27/2015-Dodge City Raceway Park – Dodge City, KS-Tony Bruce, Jr.
6/28/2015-81 Speedway – Park City, KS-Tony Bruce, Jr.
7/17/2015-Creek County Speedway – Sapulpa, OK-Alex Sewell
7/18/2015-Lawton Speedway – Lawton, OK-John Carney II
7/24/2015-Outlaw Motor Speedway – Wainwright, OK-Sam Hafertepe, Jr.
7/25/2015-Longdale Speedway – Longdale, OK-Sam Hafertepe, Jr.
8/1/2015-Devil's Bowl Speedway – Mesquite, TX-Kevin Ramey
8/28/2015-Red River Speedway – Wichita Falls, TX-Johnny Herrera
8/29/2015-Abilene Speedway – Abilene, TX-Rain Out
9/4/2015-Flint Creek Speedway – West Siloam Springs, OK-Johnny Herrera
9/12/2015-Texas Motor Speedway – Fort Worth, TX-Seth Bergman
10/3/2015-Timberline Speedway – Corley, TX-Sam Hafertepe, Jr.
10/10/2015-Lone Star Speedway – Kilgore, TX-
10/16/2015-Devil's Bowl Speedway – Mesquite, TX-
10/17/2015-Devil's Bowl Speedway – Mesquite, TX-
2015 Driver Standings (Top 10)
Pos. – Driver – Points
1-Kade Morton-2,107
2-Shawn Petersen-2,054
3-Joe Wood Jr-2,043
4-Mickey Walker-1,990
5-Chance Morton-1,717
6-Harli White-1,424
7-Charles McManus-1,408
8-Brandon Hanks-1,363
9-Kevin Ramey-1,323
10-Alex Sewell-1,262