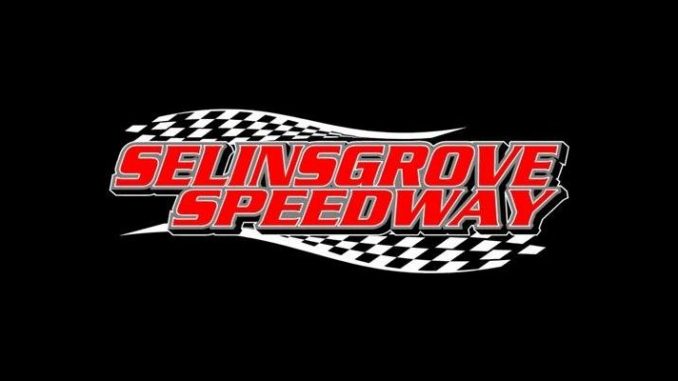 From Selinsgrove Speedway
Selinsgrove, PA — (April 12, 2016) — Selinsgrove Speedway will open the 2016 season at 6 p.m. this Saturday, April 16, featuring the Empire Super Sprints (ESS) and United Racing Club (URC) 360 sprint cars in the 30-lap Spring Showdown paying $2,200 to win out of a stout $13,600 purse for the track's headline open wheel division!
Following two early season cancellations due to inclement weather, the Snyder County half-mile oval will present the first blockbuster tripleheader program this weekend under the new Speedway Management Group promotional team.
The super late models and pro stocks will also be on the racing card in 25-lap and 15-lap main events, respectively. All three divisions will draw for starting positions for qualifying. Track gates will open at 4 p.m.
360 sprint car teams will be subject to their respective Club rules and track rules for this event.
There will be no racing at Selinsgrove Speedway on Saturday, April 23.
Tony Stewart's Arctic Cat All Star Circuit of Champions Sprint Car Series will visit Selinsgrove for the first time in 16 years on SUNDAY, April 24, in the Ray Tilley Classic for 410 sprint cars at 6 p.m. The race will be the first of five special events for the 410 sprint cars at the track this season.
Selinsgrove Raceway Park, the one-fifth mile track located inside of Selinsgrove Speedway's half-mile oval, will open its 16th season at 7 p.m. this Friday, April 15, with a complete program of go kart and 125 micro sprint car racing. Track gates will open at 5:30 p.m.
For a complete schedule, the latest news, results, and race status, visit selinsgrovespeedway.com or follow us on Twitter and Facebook. The track office can be reached at 570.374.2266.
2016 Spring Showdown 360 Sprint Car Purse: 1) $2,200 2) $1,400 3) $1,000 4) $700 5) $650 6) $600 7) $575 8) $550 9) $525 10) $500 11) $475 12) $450 13) $425 14) $400 15) $375 16) $350 17) $325 18-24) $300
Sprint Car Tow: $50
Admission for April 16, 2016: Adult General Admission: $15; Students (12-17 with ID) $7; Kids 11 & Under FREE; Pit Passes $30