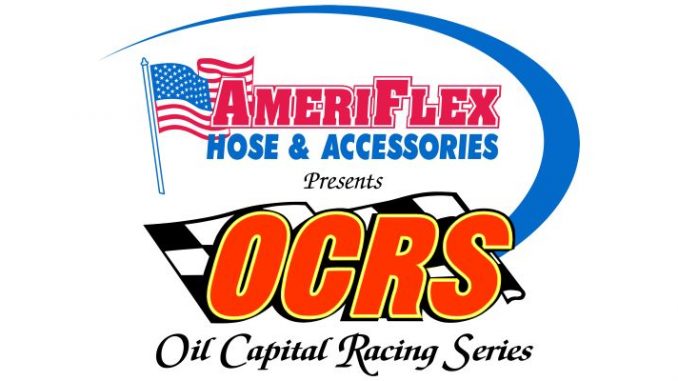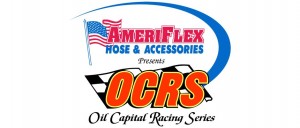 John Lemon
Tulsa Okla. (April 28, 2016) – As the Ameri-Flex / OCRS sprint cars take a break this weekend with the World of Outlaws in town to run the Salina Highbanks, we bring you the updated Car Owner Standings for the Ameri-Flex Challenge after last weekends event at Tri-State Speedway.

What's the Ameri-Flex Challenge?
The Ameri-Flex Challenge will start 14 cars for a 15-lap shootout with $5000 going to the victor. Additional cash and prizes will be paid out to the remaining 13 starters as well. This special event will be held at the Caney Valley Speedway in Caney Kansas on September 3, 2016. The field will have 12 positions locked in by a point system for 'car owners' with Ameri-Flex Hose & Accessories having 2 selections that will make for a 14-car field.
While Whit Gastineau and David Chappell continue to hold the top 2 spots in this weeks Ameri-Flex Challenge report. There have been some notable moves within the standings for the 12 lock-in spots after last week's action.
Travis Jenkins had 2 cars in the top 12 last week, (Mike Goodman & Jason McDougal) but those cars have fallen off the charts this time around as has the Richard Barksdale (Sheldon Barksdale) entry.
Johnny W. Kent re-enters the top 12 with son "Hotrod" at the wheel. A strong 3rd place run with a borrowed power plant at Tri-State vaulted Kent into the 7th spot this week. Tom Pickard makes his debut into the top 12 with grandson Perry piloting the family car. Cameron Hagin Racing has Cameron Hagin entering the charts for the first time.
The Top 12 looks like this (owners listed w/o named driver are owner/drivers):
1) Whit Gastineau                                                            2) David Chappell (Zach Chappell)
3) David Moss (Robert Sellers)                                          4) Andy Sewell (Alex Sewell)
5) Sean McClelland                                                          6) Casey Wills
7) Johnny W. Kent (Johnny Hotrod Kent)                            8) Brian Gramm
9) Tom Pickard (Perry Pickard)                                        10) Bob Bookout (Mike Bookout)
11) Cameron Hagin Racing (Cameron Hagin)                      12) Paul Johnson (Brent Swift)
We are just four races into the 2016 racing season. For those teams lurking outside the top 12, there are still opportunities to earn the automatic berths into the big dance. Complete rules on the Ameri-Flex Challenge can be found at: http://ocrsracing.com/challengerace.html
The entire staff of the Ameri-Flex / OCRS series wishes to thank all of our loyal sponsors that make the Ameri-Flex Challenge a possibility. These extremely valued supporters include:
Ameri-Flex Hose & Accessories / ameriflexhose.com
Amsoil (Grady Oil) / amsoil.com
Brodix / brodix.com
DSO Racing Engines / (918) 808-8874
Maxim Racing Products / racemaxims.com
Rod End Supply / rodendsupply.com
Schoenfeld Headers / schoenfeldheaders.com
Smiley's Racing Products / smileysracing.com
Support these very sponsors at every possible opportunity as they have extended their hand to our program, now we must do the same for them.
About the Ameri-Flex / OCRS Series –
Established in 2002, the Tulsa OK based Ameri-Flex / OCRS series sanctions dirt track sprint car racing in the southern region of the central plains. Fan appeal, quality race teams, combined with our solid core of supporting sponsors are the nucleus of the series. Thrilling competition providing the ultimate quality family entertainment is the essence of what the Ameri-Flex / OCRS series is all about.
Website: www.ocrsracing.com
Facebook: www.facebook.com/oil.series
About Ameri-Flex Hose & Accessories-
Located in Tulsa OK, Ameri-Flex Hose & Accessories is a family owned and operated company. From food grade hose to hoses for the petroleum industry, Ameri-Flex will strive to fill your needs. Ameri-Flex can build a hose to your specifications or we will assist you in creating what you have designed while you wait. Ameri-Flex has several hard to find items that some vendors can't get or find. Product can be shipped quickly and efficiently. If we do not have what you are looking for, we will direct you on where to find it. Give us a try, after all…………..
Ameri-Flex Has The Stuff That Keeps You Going!
Website: www.ameriflexhose.com