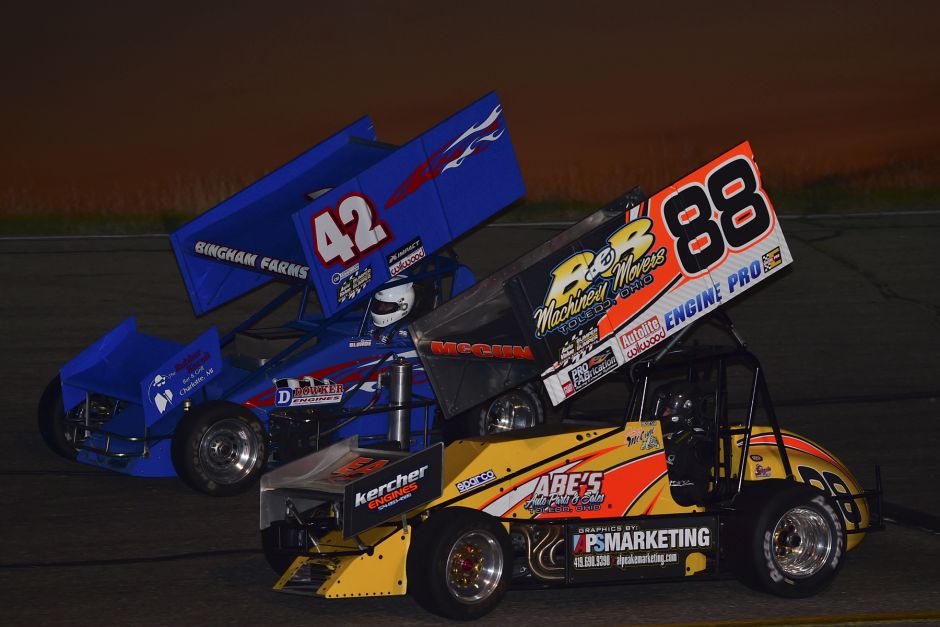 By Jacob Seelman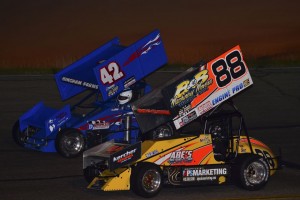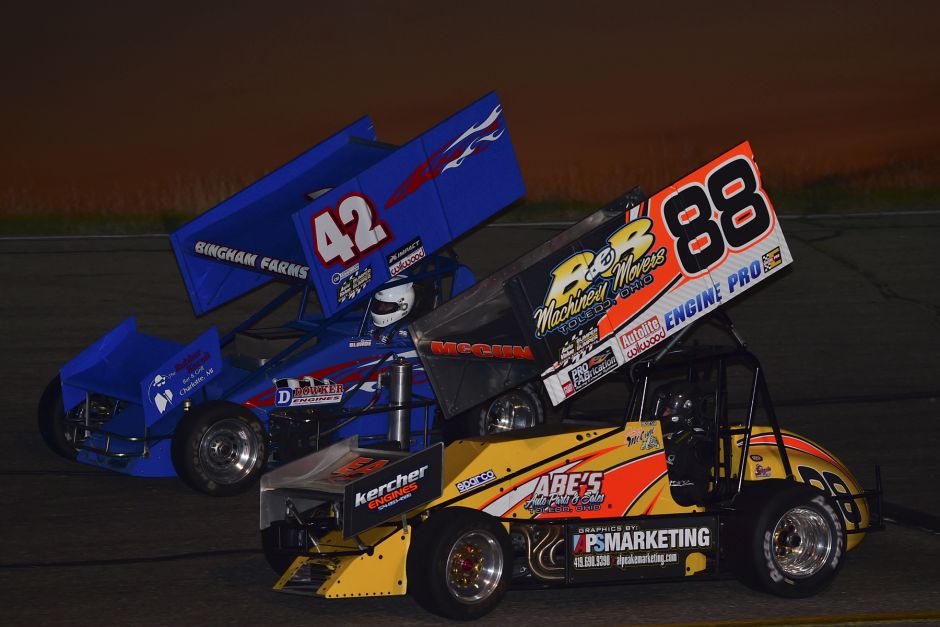 HOLLY, Mich. – The Must See Racing Sprint Car Series makes its return to Owosso Speedway in Ovid, Mich., for the ninth event of the season and second-straight at 'The Big O' on Saturday, Aug. 6.
With a month-long hiatus giving 410ci pavement sprint car teams a chance to recharge and put their machines in top shape, a strong field of winged warriors is expected as the 'Fastest Short Track Cars in the World' move into the back half of their championship chase.
The return charge into Owosso will be spearheaded by points leader Jimmy McCune, who won Must See Racing's most recent stop at the three-eighths mile oval in a thriller over home-state driver Jason Blonde for his fifth series win of the year.
McCune currently holds a 108 point margin over National Sprint Car Hall of Famer Jeff Bloom, and his win at Owosso on July 2 tied him with two-time Must See Racing champion Brian Gerster for the most wins in series history with 16 apiece.
"Hopefully we can win again at Owosso," McCune said. "We had a lot of fun the last time we were there in July, had a great battle with Jason and were fortunate to come out on top. It's a great place to race and we're looking forward to putting on another great show for the fans."
In addition to McCune, Ivy Tech 60 winner Chris Neuenschwander, Canadian star Ryan Litt, former NASCAR Whelen Modified Tour champion Bobby Santos III and recent Owosso third-place finisher Tyler Roahrig will be among the drivers fighting for the checkered flag in the Aug. 6, 40-lap feature event.
The field will also be racing for additional money at the Owosso event, as a $500 bonus will be presented to the fast qualifier in addition to the $2,500 winner's share of the feature purse.
Both top prizes will be presented as part of the David D. Mateer Memorial initiative on race weekend, honoring former American Racer Tires president, the late David D. Mateer. American Racer is the official tire of Must See Racing, and are part of a tradition of craftsmanship and innovation that dates back to 1915.
Fans that come out to the Must See Fast 40 program will also have the chance to see the Rislone "Defender" monster truck on display during the event, as well as be involved in an autograph session with the Must See Racing drivers, who will sign for the fans prior to the feature event on race day.
Gates will open on race day at 2 p.m., with qualifying at 5 p.m. and racing kicking off at 7 p.m.
For more information on the Must See Racing Sprint Car Series, visit them on the web at www.mustseeracing.com.