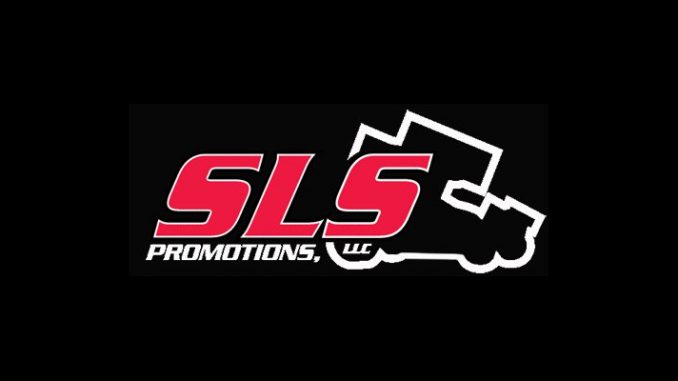 HARTFORD, Mich. — September 19, 2016 — Embarking on his rookie season with the World of Outlaws Craftsman Sprint Car Series this year, Greg Wilson has visited numerous tracks from coast-to-coast for the first time. One track that he knows well and will be returning to this week is Hartford Speedway in Michigan.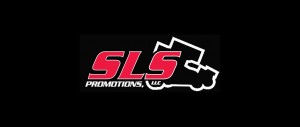 The Outlaws will hit the track at the "Wicked Fast Half-Mile" on Wednesday, September 21 for an event that was postponed by rain back in July. A complete show will be run, beginning with hot laps and time trials, followed by heat races, the dash and 25-lap A-Feature event.
Wilson has turned a number of laps at Hartford Speedway over the years. The native of Benton Ridge, Ohio, finished second in his most recent start at the half-mile in 2009 with the Arctic Cat All Star Circuit of Champions, which was his third career top-five finish at the track in six starts. Wilson made his Hartford Speedway debut in 1995 with the Engine Pro Sprints on Dirt, finishing third in that event. He also earned a top-five with the All Stars at Hartford in 2004.
"Normally when we go there, it gets pretty slick," said Wilson, who drives the Hercules Tires machine. "We'll see what the weather does and everything else, but if it's a normal deal, it should be a wide track and good racing. They have great fans up there and always pack the place. I've been up there for local 360 races and it's been standing room only. They get great support and I'm sure they'll be out in full with the Outlaws in town."
Wilson, who is the leading contender for the Kevin Gobrehct Rookie of the Year Award this season with the World of Outlaws Craftsman Sprint Car Series, has battled through an up and down year thus far. The brightest spot of the season was picking up a win on Memorial Day weekend in Charlotte, which was his second-career Outlaws win, following a victory last fall at the famed Eldora Speedway in his home state of Ohio.
"The biggest challenge for us this year has been logistics," explained Wilson. "We've run into some problems and needed to make changes and not being able to get home has been tough. I guarantee that we'll prepare a lot different for next year. Until you get out here and get racing and see all the different race tracks, that's how you learn how important it is to be prepared when you leave the shop. Not that we weren't prepared or had any failures, but we need to make some changes. That's the area we've probably learned the most about this year."
Wilson is currently 11th in points and has 12 top-10 finishes this season, with four of those being top-five performances. Along with his win, another high water mark this season was finishing fourth in the Kings Royal at Eldora, with a stout field of 60 cars was in attendance for that event. Wilson also was in the top-five at Fremont Speedway in Ohio and Plymouth Speedway in Indiana.
"I'm pretty proud of the fact that we've been able to endure and ride out the ups and downs," said Wilson. "We're down the homestretch now and I'm proud to do this with a family team with my wife and kids, crew members and our partners. To make it through the year is an accomplishment and to do what we've been able to do and be competitive at times. We've been able to ride the rollercoaster we've been on. We knew what we were getting ourselves into this year."
Wilson has had the good fortunate of traveling all season with his family with him. Along with making numerous appearances from coast-to-coast to represent his sponsor Hercules Tires, Wilson and his family have gotten to do quite a bit of sightseeing as well.
"Every time we race where there is a fair or something to do, we let them do those things," noted Wilson. "I'm so grateful and so blessed to have my family out here with me. No one can ever take these experiences away from us that we've had as a family. You hear that from some of the older drivers that did it and their kids are all grown up. You talk to people like Kendra Jacobs and she says, 'Greg, those were some of the best times of my life.' I hope someday my daughters will look back and say the same thing."
Heading into the event at Hartford Speedway, 11 race nights remain on the 2016 calendar for the World of Outlaws Craftsman Sprint Car Series. Wilson looks to finish the season on a strong note, as he begins to gear up for next year.
"If we can get the rollercoaster we are on now leveled out a little bit and be more consistent, that will make it a good end to the year," said Wilson. "We are going to change a few things moving into the next month and try some new stuff and hopefully gain on where we are lacking. I feel like if we can smooth that out and maybe grab us a win, as we are going to some tracks that I really like going to, that would be the perfect end to the season. I'm excited looking forward and the changes we are going to make to make us better going into the future."
All tickets and pit passes purchased for the originally scheduled race back in July will be honored on Wednesday, September 21. Reserved and general admission tickets can be purchased online at https://slspromotions.ticketforce.com and at the track on race day.
Discount General Admission tickets are available for purchase at participating O'Reilly Auto Parts stores. Each General Admission ticket purchased at an O'Reilly Auto Parts location will feature a special $5 discount. Tickets buyers will exchange their O'Reilly receipt for tickets at the Main Grandstand ticket booth on race day.
For more information on tickets, visit https://slspromotions.ticketforce.com.
Twitter: @SLS_Promotions
Facebook: SLS Promotions LLC