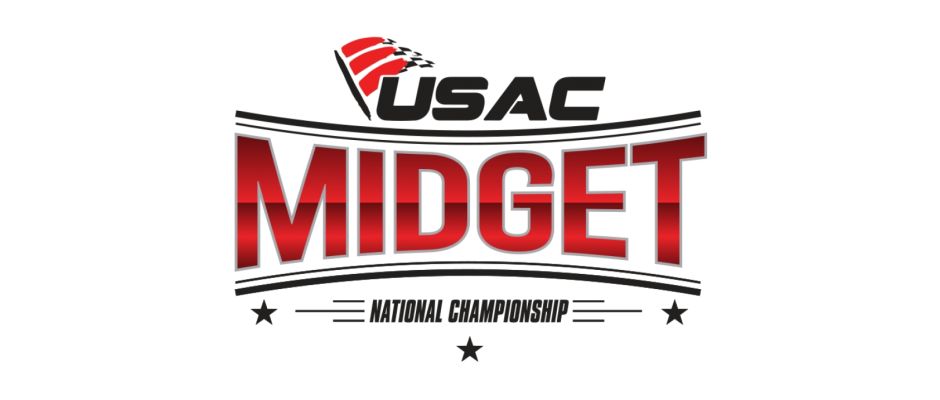 From USAC
A four-man race atop the USAC Midget National Championship standings makes its next stop to Rossburg, Ohio's Eldora Speedway Saturday night, September 24 for the 35th running of the "4-Crown Nationals."
Spencer Bayston leads a fast bunch that includes Chad Boat, Brady Bacon and Tanner Thorson who are all separated by just 71 points coming into Saturday night's 25-lap event.
Bayston enters the race with a 56-point advantage over Chad Boat, while Brady Bacon is just 66 back of the leader in third and Tanner Thorson is 71 behind in fourth. A maximum of 84 points are available for a driver to earn at Eldora.
Bayston's five podium finishes so far include a victory at Gas City in June. Boat, winner of the recent "Belleville Midget Nationals" in Kansas, has three wins in his last five starts. Bacon has 11 top-10 finishes in 13 series starts this year, but is still seeking his first 2016 win. Thorson has a trio of wins this year and a pair of seconds.
Veterans Dave Darland and Jerry Coons, Jr. are past "4-Crown" Midget feature winners expected to enter Saturday night's event. Lincoln, Indiana's Darland is a two-time victor in 1999 and 2004 while Coons, of Tucson, Ariz., drove to victory lane in 2010.
The race is round five of seven in the Jonathan Byrd's Indy Challenge. Rico Abreu won round one at Kokomo (Ind.) Speedway in June while Boat won twice at the Belleville (Kans.) High Banks in August. Michael Faccinto won Calistoga (Calif.) Speedway's "Louie Vermiel Classic" earlier this month during round four.
The only driver eligible to win one of the prizes offered in the challenge is Phoenix, Arizona's Boat. If he wins Saturday's "4-Crown" Midget feature, the final night at the "Gold Crown Nationals" in Granite City, Ill. on Oct. 8 and the 76th running of the "Turkey Night Grand Prix" at Ventura (Calif.) Raceway on Nov. 24, he will earn an Indy Lights ride in the 2017 "Freedom 100" at the Indianapolis Motor Speedway.
Spectator gates open at noon Saturday, while hot laps are set to begin at 4:30pm with qualifications and racing to immediately follow.
Saturday night's card at Eldora also features the USAC Silver Crown Championship, the USAC AMSOIL Sprint Car National Championship and the Arctic Cat All Star Circuit of Champions.
—————————————————————————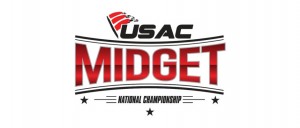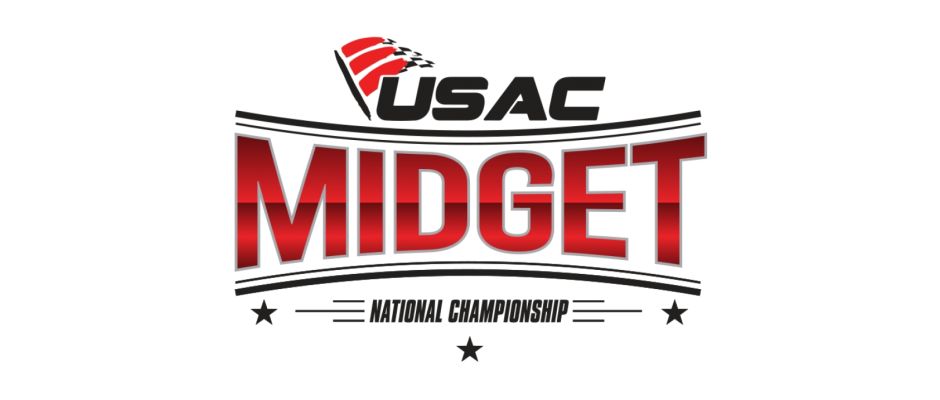 UPCOMING USAC MIDGET NATIONAL CHAMPIONSHIP EVENT:
DATE: Saturday, September 24, 2016
SERIES: USAC Midget National Championship
TRACK: Eldora Speedway (Rossburg, Ohio) – 1/2-mile, dirt oval
EVENT: 35th "4-Crown Nationals" featuring the USAC Midget National Championship, USAC Silver Crown Championship, USAC AMSOIL Sprint Car National Championship and the Arctic Cat All Star Circuit of Champions.
STARTING TIMES: 11:30 AM: Turn 3 Race Registration opens (pit passes & media credential sign-in), 11:30 AM: Main Gate Ticket Office opens (tickets, pit passes, & will call), 11:30 AM: Turn 4 Ticket Office opens (tickets & pit passes), 11:30 AM: Gates Cleared to prepare for Opening, 12:00 PM: Spectator Gates open. 4:30 PM: Hot Laps begin, 8:00 PM: Racing begins.
TICKETS: (General Admission) Ages 13 & up: $30, Ages 12 & under: FREE! (Reserved) Ages 13 & up: $34, Ages 12 & under: $14.
TRACK ADDRESS: 13929 Ohio 118, New Weston, OH 45348
TRACK PHONE: (937) 338-3815
TRACK WEBSITE: http://www.eldoraspeedway.com/
—————————————————————————
USAC NATIONAL MIDGET FEATURE WINNERS AT THE "4-CROWN NATIONALS:"
1981: Ken Schrader, 1982: Rich Vogler, 1983: Johnny Parsons, 1985: Rich Vogler, 1986: Rich Vogler, 1987: Jack Hewitt, 1988: Rich Vogler, 1989: Robby Flock, 1990: Stan Fox, 1991: Jeff Gordon, 1992: Johnny Parsons, 1993: Jack Hewitt, 1994: Steve Knepper, 1995: Tony Stewart, 1996: Tracy Hines, 1997: Jay Drake, 1998: Jack Hewitt, 1999: Dave Darland, 2000: Kasey Kahne, 2001: J.J. Yeley, 2002: Jay Drake, 2004: Dave Darland, 2005: Danny Stratton, 2006: Tracy Hines, 2007: Ricky Stenhouse Jr., 2008: J.J. Yeley, 2009: Brad Sweet, 2010: Jerry Coons Jr., 2011: Kyle Larson, 2012: Kyle Larson, 2013: Rico Abreu, 2014: Bryan Clauson, 2015: Christopher Bell
—————————————————————————
ABOUT ELDORA SPEEDWAY:
Since carved from a cornfield in the natural amphitheater that existed between the Eldora Ballroom and the Wabash River by bandleader Earl Baltes in 1954, Eldora Speedway has grown to be a frontrunner in motorsports growth and stability. Baltes chose to sell the legendary high-banked clay oval to motorsports entrepreneur and NASCAR, IndyCar and USAC champion Tony Stewart in 2004.  Celebrating its 63rd season in 2016, Eldora hosts the biggest events in short-track racing including the $100,000-to-win Dirt Late Model Dream by Ferris Mowers; the $50,000-to-win Kings Royal Weekend; the Camping World Truck Series' Aspen Dental Dirt Derby – NASCAR's only race on dirt; the 46th annual World 100; and the legendary 4-Crown Nationals. The complete schedule for Eldora's 63rd consecutive season, including ticket and campsite information, is available at www.EldoraSpeedway.com and can be requested by phone at (937) 338-3815. Fans can get behind-the-scenes access of Eldora Speedway by following @EldoraSpeedway on Twitter, Instagram and Snapchat, hitting 'Like' at www.facebook.com/EldoraSpeedway and visiting www.youtube.com/EldoraSpeedway.