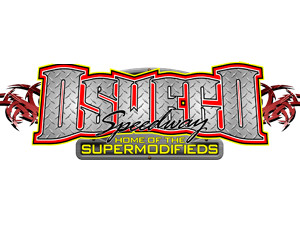 From Dan Kapuscinski

OSWEGO, NY (September 29, 2016) – With the 2016 Oswego Speedway championship season in the books, focus now to shifts to the Mitchell's Speedway Press Oswego Speedway Hall of Fame Banquet set to be hosted by the Lake Ontario Event and Conference Center on Saturday, November 5.
The event center is part of the Best Western PLUS Captain's Quarters and Quality Inn and Suites complex located on East First Street in Oswego.
The night's festivities will begin with a cocktail hour tentatively set at 6pm, with a buffet style dinner and awards to immediately follow.
Tickets for the event are available for $45 and can be purchased at the Oswego Speedway box office by calling (315) 342-0646 or by stopping into the office between 9am-4pm Monday through Friday.
Event tickets must be purchased by October 31, as there will not be any tickets available at the door.
Discount hotel rates are available for those attending the Speedway banquet at both the Best Western ($119) and Quality Inn ($109) hotels.
The Best Western can be reached by phone at (315) 342-4040 and the Quality Inn at (315) 343-1600.
The Mitchell's Speedway Press Oswego Speedway Banquet annually honors the Top 10 drivers in the Hoosier Racing Tire/SUNOCO Novelis Supermodified and Pathfinder Bank SBS Series championships, featuring track champions Michael Barnes and Dave Cliff.
This year's Turning Stone Resort Casino Favorite Driver will also be recognized.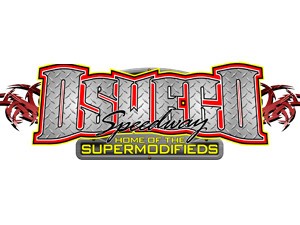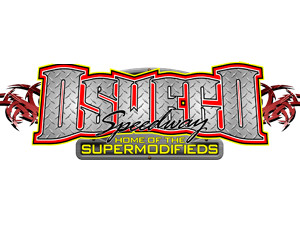 Several other special awards and honorees will also be recognized through the evening.
Inductions into the prestigious Oswego Speedway Hall of Fame are also presented during the post season event.
This year's Hall of Fame inductees include Supermodified drivers Tim Gareau and Wayne Landon, as well as Small Block Super car builders Dan Dennie and Ray Hedger, plus Oswego Speedway announcer Joe Marotta and longtime motorsports media manager Norm Patrick.
The Best Western PLUS Captain's Quarters and Quality Inn is within walking distance from local shopping, fishing, parks, Fort Ontario, the Marine Museum, the Safe Haven Museum and the Richardson-Bates House Museum. A short drive will give you access to local industry, including the Oswego Speedway, SUNY Oswego, the Renaissance Festival and Fair Haven Beach State Park.
For more information on Oswego Speedway visit online at www.oswegospeedway.com or LIKE on Facebook at www.facebook.com/OswegoSpeedway or FOLLOW on Twitter @OswegoSpeedway.  Those interested in Speedway video programming online can subscribe to the Speedway's YouTube Channel, 'OswegoSpeedwayOnline'.

About Oswego Speedway: Oswego Speedway, a sports entertainment company, is a 5/8 mile semi-banked pavement racing oval located off the shores of Lake Ontario in scenic Oswego, NY. Oswego Speedway has been a continuously run weekly racing venue since August, 1951. The premier open-wheel pavement short track cars in the world, Supermodifieds, run weekly at Oswego Speedway making Oswego the only weekly Supermodified racing venue in the world. The Small Block Supermodifieds accompany the full blown Supers on a weekly Saturday night schedule which runs from May through September. Oswego Speedway is mentioned in racing circles as the "Indy of the East," as no fewer than a dozen past and present competitors have competed at the famed Indianapolis Motor Speedway including Mario Andretti, arguably the greatest driver of all time, two-time Indy 500 champion Gordon Johncock, along with former International Classic Champions Bentley Warren, Joe Gosek, and Davey Hamilton.