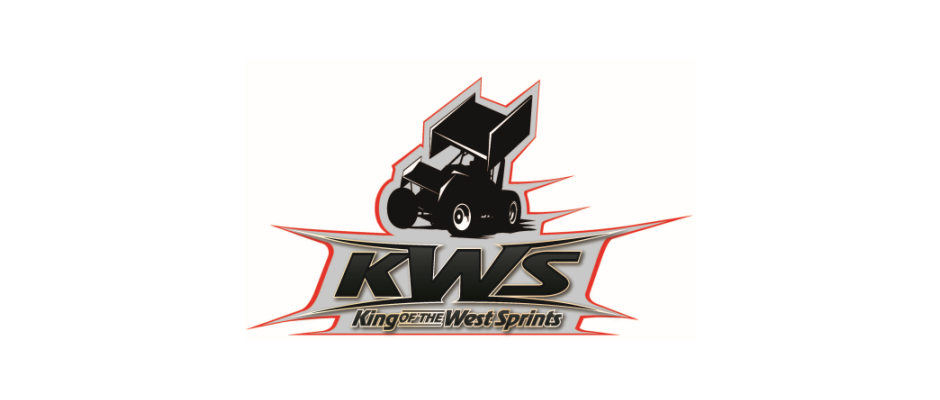 From Gary Thomas
WATSONVILLE, Cal. (October 4, 2016) — The march towards championship night continues for the King of the West 410 Sprint Car Series with a double header weekend of competition, kicking-off this Friday at the Ocean Speedway in Watsonville, followed by Thunderbowl Raceway's KRC Safety Fall Shootout in Tulare on Saturday.
It will be the final stop of 2016 at each track respectively and the beginning of four races to go. The series has visited Watsonville twice so far this year and Tulare on three previous occasions. Saturday's KRC Safety Fall Shootout will also be the first night of racing on the new Thunderbowl Raceway surface that has been widened 15-feet at the bottom of the track. Each facility always provides great competition and this weekend will no doubt be much of the same.
Paradise, CA's Kyle Hirst gets his bid at a third King of the West title back underway and goes into the double header sitting 34-points ahead of Campbell's Bud Kaeding in the series standings. Three of Hirst's five wins this year have come between Ocean Speedway & Thunderbowl Raceway, two tracks he has been very strong at the last few seasons. The 28-year-old swept both nights at the Peter Murphy Classic in July and looks to add more this weekend aboard the Roth Motorsports/ Tarlton & Son No. 21.
Kaeding is fresh off his fourth victory of the season during the most recent King of the West event in Placerville on September 24 and hopes to cut the point lead down even more this weekend. The Campbell racer ran second to Hirst both nights at the Peter Murphy Classic in Tulare and finished third at Ocean Speedway in July. Kaeding has certainly had a successful year at the helm of the Williams Motorsports ZERO machine, but still has unfinished business with the season winding down.
Clarksburg's Justyn Cox continues his rookie season with the King of the West Series and goes into the weekend sitting third in points. One of his best nights of the year came at Ocean Speedway in June when he set fast time & ran top-five in the feature. Hanford's DJ Netto goes into the double header ranking fourth in points. The 20-year-old captured victories at both Ocean Speedway & Thunderbowl Raceway last year. Netto is also coming off an impressive runner up finish at last weekend's Fall Nationals in Chico.
Rounding out the top-five in points heading into the Watsonville/Tulare two-step is former King of the West champion Jason Statler. The Grass Valley driver has won at both tracks in the past and sits just 17-markers behind Netto for fourth going into the weekend. Completing the top-10 in the standings going into the double header are Atwater's Sean Watts, Gilroy's Jarrett Soares, Hanford's Mitchell Faccinto, Fremont's Shane Golobic and Penngrove's Chase Johnson.
Golobic has raced to three King of the West wins this season, including his home track of Ocean Speedway in June at the Pombo/Sargent Classic. The two-time Watsonville track champion is fresh off a big win with the National Sprint League this past weekend in Missouri. Golobic has also been solid in his Thunderbowl Raceway starts this year, bringing home a third place finish in May at the Faria Memorial, along with a fourth at the Murphy Classic.
Two-time King of the West 410 Sprint Car Series champion Tim Kaeding will make his first starts of the season aboard the Roth Motorsports No. 83jr machine this weekend. The San Jose wheel-man has had much success over the years driving for Dennis & Teresa Roth and has had a solid season in 2016, which includes winning a preliminary night at the Knoxville Nationals. Kaeding is always a driver to beat at both Ocean Speedway & Thunderbowl Raceway.
More drivers expected to take part in some of this weekend's action will include two-time KWS main event winner this season Cory Eliason of Fresno, Roseville's Colby Copeland, Fresno's Dominic Scelzi & Craig Stidham, Watsonville's Justin Sanders, Riverdale's Landon Hurst, Campbell's Brent Kaeding, Coarsegold's Scott Parker, Gilroy's Kurt Nelson, Salinas' Jeremy Chisum, Murrieta's Cori Andrews and others.
The front gate at Ocean Speedway this Friday will open at 4:30pm with hot laps at 5:30pm, qualifying around 6pm and racing to follow. The pit booth will open at 2pm. Adult tickets for Friday night cost $25, with kids 6-12 $15. Children 5 & under are free. All seating is general admission.
The Ocean Speedway is located on the Santa Cruz County Fairgrounds in Watsonville, California with the physical address 2601 East Lake Ave, Watsonville, CA 95076.
Reserved grandstand seats for the KRC Safety Fall Shootout on Saturday at Thunderbowl Raceway cost $20 with general admission bleacher tickets $18. To reserve your seats contact (559) 688-0909. The front gate will open at 4pm with opening ceremonies & heat races expected to get underway around 7pm. Also on the card are the USAC Western Midgets & the Western RaceSaver Sprint Cars.
The Merle Stone Chevrolet Thunderbowl Raceway is located at the Tulare County Fairgrounds on the corner of Bardsley and K Streets in Tulare, California. From the junction of SR 99 and SR 137, go west on SR 137. At South K go south one-half mile to the Fairgrounds. More info can be found at http://www.thunderbowlraceway.com
KRC Safety was established in 1978, having less than 100 barricades in inventory. Originally known as Kaweah River Construction, the name was later changed to KRC after its founder Ken Ray Castro. Ken "Chief" Castro passed away on January 13, 1985. Today, KRC is owned and operated by Ken's son Gary Castro. KRC continues to grow year after year and many of the original employees are still with KRC, who are just like family.
KRC now offers many services including, Traffic Control, Construction Area Signs, Custom, Permanent and Street Signs, Temporary Chain Link Fence Panels, Roadway Markers, Delineators, Traffic Control Plans, Message Boards, K-Rail, all types of Equipment Trucking, Generators, Light-Towers and many other services for rent and sale. Even from their humble beginnings they still know their customers by name. More information on KRC Safety Company can be found at http://krcsafety.com/wordpress/
Info on the King of the West 410 Sprint Car Series can be found at http://www.racepmg.com
Be sure to like the KWS Facebook Page at http://www.facebook.com/kingofthewestsprints and become a member of our Twitter community at https://twitter.com/KwsSprintRacing for all the latest breaking news regarding the series