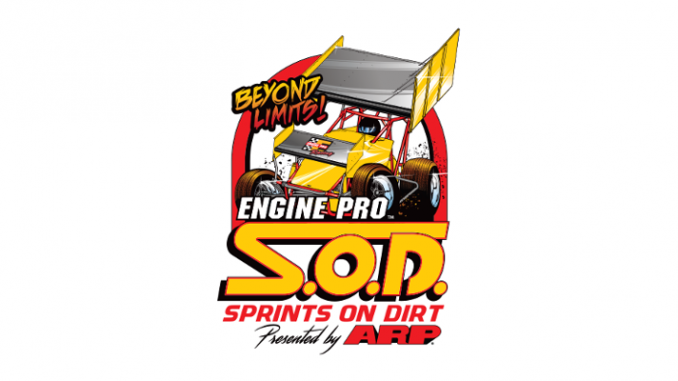 From Sprints on Dirt
HARTFORD, Mich, (December 21, 2016) — What? – Engine Pro Sprints on Dirt by ARP 2017 King of Michigan Series
Where? – Hartford Speedway, Hartford MI
When? – Friday, May 19;Friday, June 16; Friday August 11; Friday, September 1
Hartford Speedway will be the center of attention for the Engine Pro Sprints On Dirt presented by ARP four-race 2017 King of Michigan series. The King of Michigan, as a single race, had long been a SOD tradition before 2016. Now the KoM series returns bigger and better with heightened excitement about the newly reconfigured 3/8 mile track and the expanded schedule. The 2017 KoM Champion will be crowned at the series finale on September 1.
To follow Hartford Speedway and the transformation of the track, go to the Hartford Speedway Facebook page and check out their website at www.hartfordspeedway.net for more information.
To learn more about Engine Pro, go to www.enginepro.com. For more information about ARP, go to www.arp-bolts.com. Follow SOD at www.sprintsondirt.com and the Sprints On Dirt Facebook page.