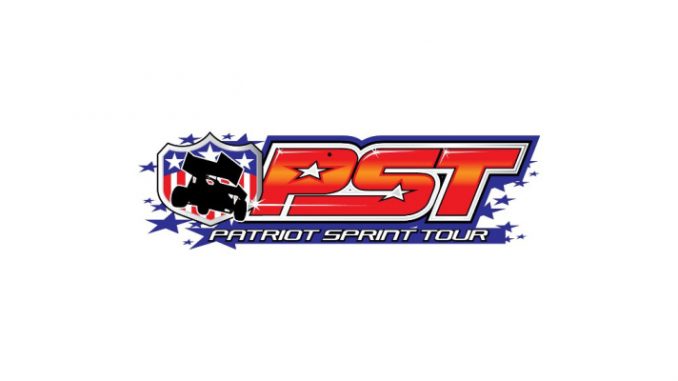 From Paul T. Harkenrider
SODUS, N.Y. (January 16, 2017) — Patriot Sprint Tour Membership forms are now available for all competing teams in the 2017 season for both our American and Canadian Series.
Any driver who gets their forms in by February 15 will also receive a free Patriot Sprint Tour T-Shirt. Full Driver memberships cost $150, while an Owner/Crew Membership w/Ins. will be $100, while an Owner/Crew Membership w/o Ins. will be $50. As always a "per race" temporary membership will be $50.00.
You can download the PDF file on the PST website at www.patriotsprinttour.com/registration and send to Mike Emhof at 6328 Kelly Road, Sodus NY, 14551. (Don't forget the appropriate Tax forms must accompany the membership form)
In other Patriot Sprint Tour news, the 2017 schedule is nearing completion with many exciting events and new venues on the calendar for the great race fans of the Northeast.
The first event on the PST calendar is of course the 31st annual Motorsports Exposition & Trade Show at the Center of Progress building on the New York State Fairgrounds. PST Staff will be in attendance both days to answer any questions about the upcoming season. Many of the PST teams will be showing off their new colors and sponsors for the upcoming 2017 season.
As previously announced, the Patriot Sprint Tour will begin its 2017 season at the Outlaw Speedway on Friday, April 21 as part of the Outlaw Spring Nationals in Dundee, NY. That will be a challenge event with the Empire Super Sprints and the United Racing Club; it will still however be a full points event for the American Series. Then the following night, we cross the border and head to the Merrittville Speedway in Thorold, ONT for the annual Spring Sizzler which will begin our Canadian Series points championship.