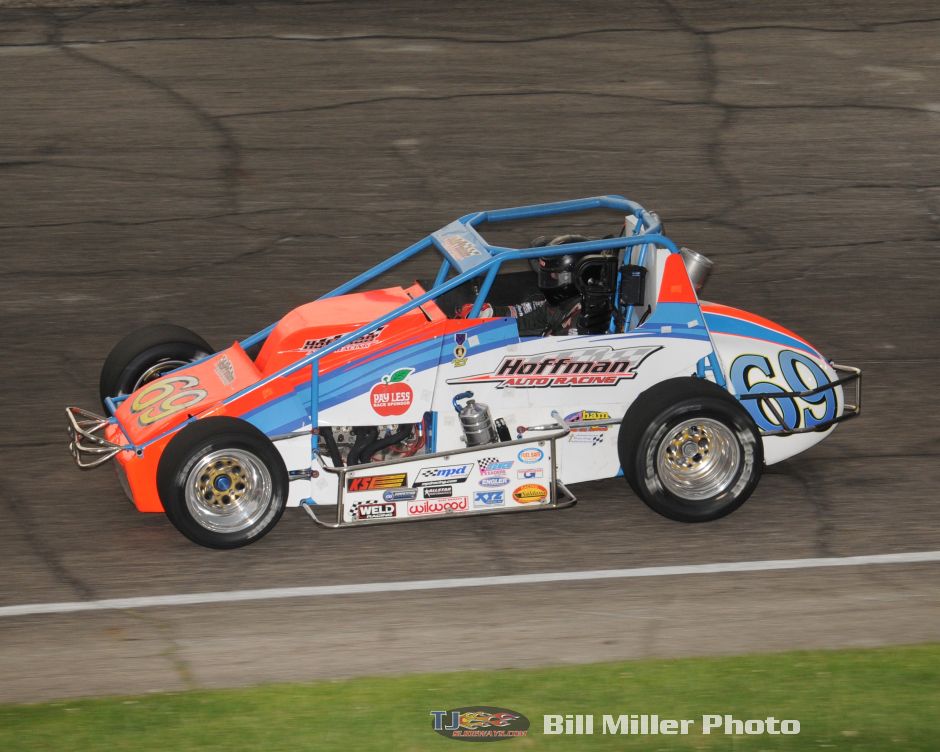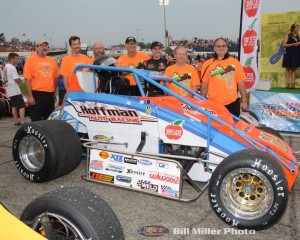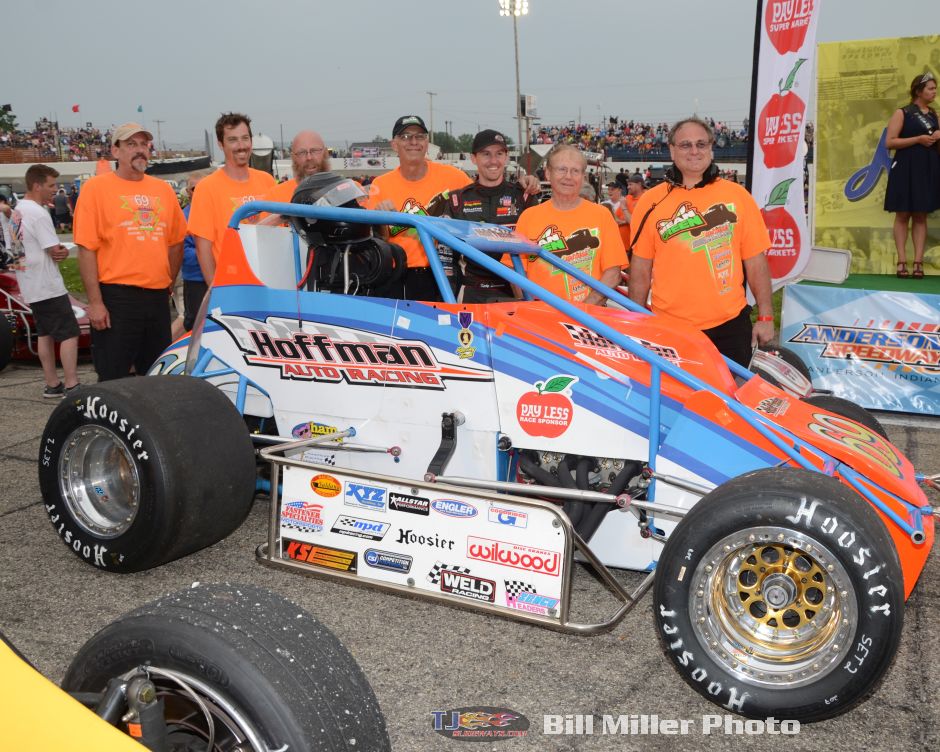 From Hoffman Auto Racing
LOVELAND, Ohio (January 18, 2017) – Hoffman Auto Racing (HAR) is taking great pride today in announcing that 3 time NASCAR Cup Series Champion, Indy Car Series Champion , first ever USAC Triple Crown Champion and one of the greatest/ most versatile American Race Car drivers in history , Tony Stewart, will drive the Mean Green, Lykins Energy Solutions , Hoosier Tire , Purple Heart ,Hoffman sprint car in the 2017 Little 500.
"We were celebrating our 2016 Little 500 win on the front stretch of Anderson Speedway when good friend Tara Armstrong said that Tony Stewart wanted to congratulate my son Rob and I on the big win. He was so gracious taking the time to call us. He also mentioned that running The Little 500 is on his bucket list and keep him in mind for 2017. I didn't think I could get any more excited at the time, but I did. Tony driving this race for us will go down as a highlight in the storied 88 year history of HAR. Needless to say , my son Rob will come out of retirement to prepare and crew chief the car."
"I'm thrilled to make my Little 500 debut with Hoffman Auto Racing, "Stewart said. "It's a privilege to have the opportunity to compete in such a historic race with this team. Ironically, my only other outing in the Hoffman #69 was at Eldora Speedway, long before I owned it. The team was strong then and it has remained strong. Their win in last year's Little 500 proved it, and I'm looking forward to driving their racecar."
"A big shout out to our sponsors for stepping up and making our participation in this year's Little 500 with Tony Stewart possible. We want to especially thank Mean Green, Hoosier Tires and Lykins Energy Solutions for their continued support of HAR' said Tim Waechter VP of Marketing/Public Relations and Social Media for HAR.