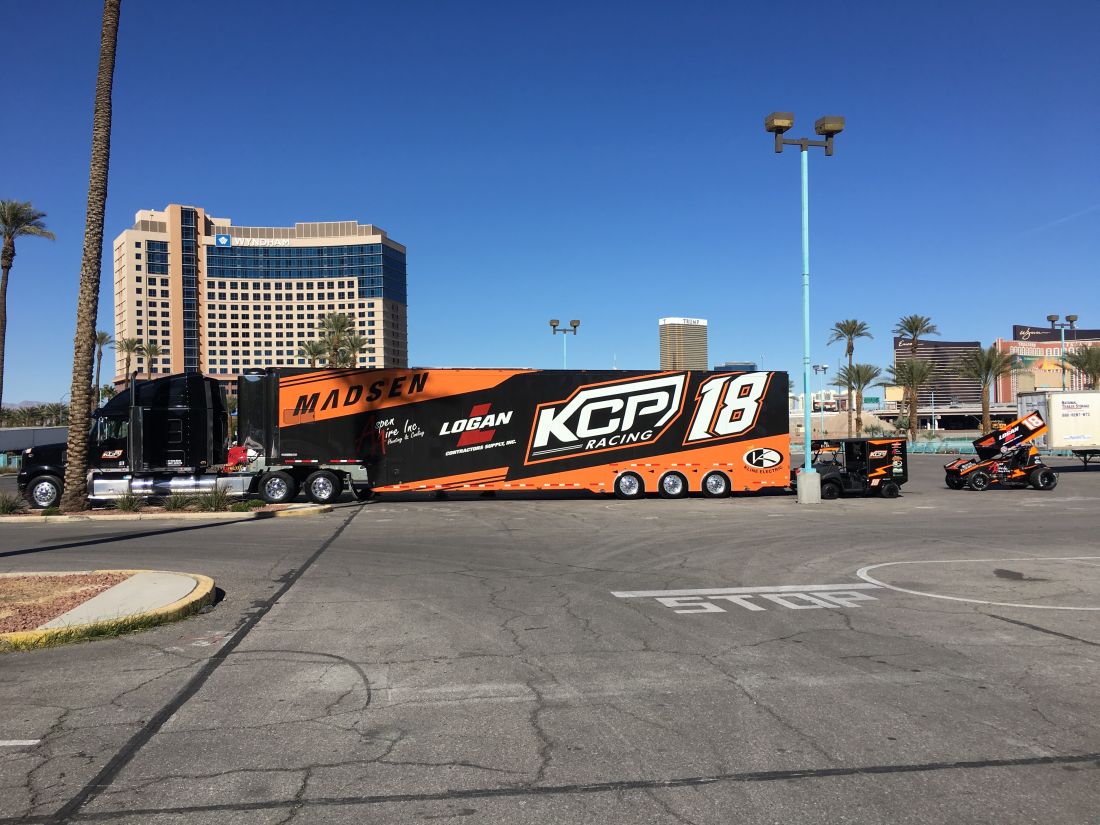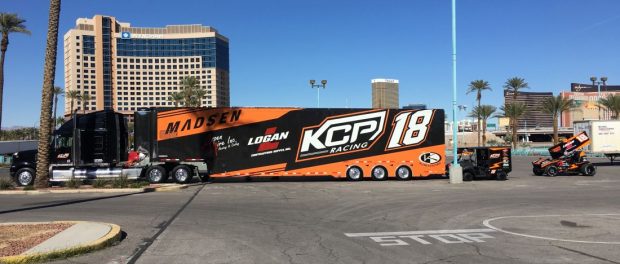 From Petersen Media
Ian Madsen had a great night going in Kilgore, TX. Working his way up to sixth, Madsen would cut down his left rear tire with just nine laps left in the race, but fought back to earn a 12th place finish.
"We had a really good car on Friday night, but some bad luck got us late in the race," Ian Madsen said. "I have been pretty happy with the speed we have had to date, and am looking forward to getting back out West again."
Kicking the night off by timing in eighth quickest in qualifying time trials, the St. Marys, NSW pilot would finish fourth during his heat race and punch his ticket into the feature event.
Finding himself in the 11th starting position for the 35-lap 'A' Main event, Madsen would flex his muscles as he began working his way forward against the always strong World of Outlaws field.
Putting the Logan Contractors Supply Inc./Aspen Aire/Kline Electric backed No. 18 anywhere there was open real estate, Madsen would soon find himself in the sixth spot and gaining. Continuing to run in sixth as laps clicked off, Madsen would soon drift to a stop on the 26th lap.
With a left rear tire flat, Madsen would go to the work area and the KCP Racing team would make quick repairs and get Madsen back on the speedway. Lining up as the last car on the lead lap, Madsen would continue to show speed in the final laps as he clawed his way back up to finish in the 12th spot.
"It was certainly a little disappointing to not finish up front where he should have finished, but this sport is rough like that," Madsen added. "We have a great team put together this year with some great partners, and I am looking forward to a year of good finishes."
Ian and his KCP Racing team would like to thank Logan Contractors Supply Inc., Aspen Aire, Team Kline Electric, Royal Flooring, Bobcat, TammyHeckart.com, Quality Traffic Control, Flatrate, Inc., Bergen Paulsen, Coverage Direct, Finer Cuts Lawn and Landscape, Lucas Oil, and Revolution Race Gear for their support this season.