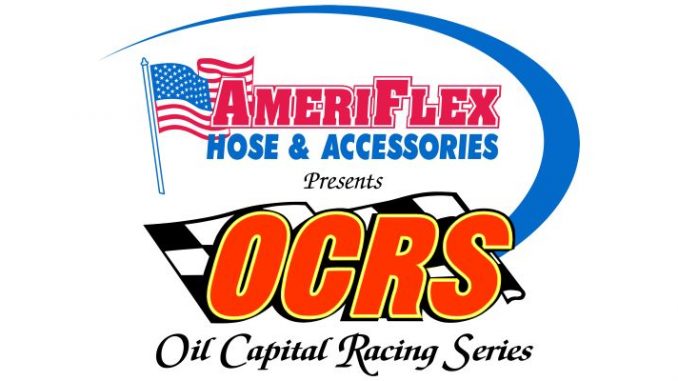 From John Lemon
TULSA (March 11, 2017) – Grand National Trailer, a Tulsa Oklahoma business, has signed on as the presenting sponsor of the Ameri-Flex Challenge II race. Sanctioned by the Oil Capital Racing Series with series title sponsor Ameri-Flex Hose & Accessories as the marquee sponsor of AFC II, the event will be held at the Salina Highbanks Speedway in Salina Oklahoma on August 26th, 2017.
With this partnership between Ameri-Flex Hose & Accessories, Grand National Trailer and the Salina Highbanks Speedway, The Ameri-Flex Challenge II race will now pay the winner $3.000 and $1,000 to start in the 20 car main event.
Grand National Trailer offers service and repair to any type of trailer on the road. The company also provides 24 hour, 7 day a week service for those who may find themselves in a jam at any moment. Brandon Williams, general manager for Grand National Trailer had this to say about the involvement with the AFC II event:
"I've been going to races all my life and we just wanted to be involved in sponsoring a race. Ive gone to races at Knoxville Raceway, Creek County (Speedway), Tulsa Speedway and just thought we would sponsor this OCRS race." Grand National Trailer and Ameri-Flex Hose & Accessories does business with one another as the two companies are only one mile apart on East Admiral Road.
"This is just amazing," said OCRS President Barry Grabel. "Just when I sometimes think we have reached the peak of our potential, more support comes our way. Now I feel there's no telling what we will do next." Grabel added: "We are very humbled to receive the support Brandon (Williams) and Grand National Trailer have given this special event and to our sprint car series. We could thank companies like his and Corvan's a thousand times over and it still wouldn't be enough."
Ameri-Flex's Corvan Robison also chimed in: "I'm very appreciative of the Salina Highbanks and Brandon with Grand National Trailers. I promised something (big) like this (would happen) and I'm carrying it through. We are also appreciative to Dave Edwards, Keith Sanders and Dave Bohannon (principals of the Salina Highbanks) as they have really stepped up it up for this race in August."
The AFC II race will be a format of 30 cars that must qualify to be a part of this special program. Rules and qualifying information can be found on the OCRS website at: www.ocrsracing.net
In addition to the AFC II, the speedway will have the sprint cars from the ASCS Red River Region on hand as well as the Kansas Antique Racers with their race cars from yesteryear. The track has labeled the entire evening as the "Oklahoma Thunder Nationals".
Mark Saturday August 26th down on those bookmarks and calendars and get ready for some exciting racing action.