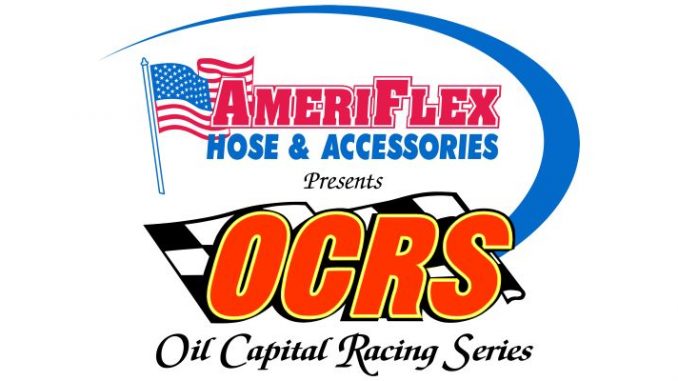 By John Lemon
Tulsa Okla. (March 23, 2017) – Officials with the Ameri-Flex / OCRS sprint car series are pleased to announce that Maxim Racing, an industry leader in open wheel chassis manufacturing, will be an associate sponsor of the $3000 to win / $1000 to start Ameri-Flex Challenge II presented by Grand National Trailer. This special event will take place at the Salina Highbanks Speedway in Salina Oklahoma on August 26th as a part of the "Oklahoma Thunder Nationals" program. Maxim Racing also provided support to the inaugural Ameri-Flex Challenge in 2016. Tulsa based Ameri-Flex Hose & Accessories is once again the race's title sponsor.
"We are excited that a major player in the sprint car world such as Maxim Racing continues to offer our series their support," stated Ameri-Flex / OCRS president Barry Grabel. "The Ameri-Flex Challenge race has gathered a lot of interest and we look forward to bringing an exciting program to the racetrack in August. It's also great to see that Ameri-Flex Hose and Grand National Trailer has received support by other sponsors as it shows how appreciated their efforts are."
All Champ Sprint car owners competing in the Ameri-Flex / OCRS series can review how to qualify to participate in the Ameri-Flex Challenge II presented by Grand National Trailers by going to: www.ocrsracing.net
Maxim Chassis began revolutionizing the sprint car world in November 1988. Months later, a collaboration of ideas created the first Maxim prototype chassis. In February 1989, with Johnny Herrera as the test pilot, founder and Springfield Illinois native Chuck Merrill presented Maxim Chassis Number 89-025.5 at the Florida All Stars Sprint Week.
By June 1989, with a total of six employees. Maxim moved into a new 7,000 square foot facility. It Is in this facility that Maxim grew from producing a mere handful of cars to building 304 chassis in 2001. This growth was due in large part to the dedication and hard work of Maxim customers who put their cars consistently in the winners circle. One customer in particular was legendary car owner Karl Kinser. This led to the development of what is known today as the K-car or KLS (Kinser Lightweight Standard).
On January 3, 1990, the first K-car was lifted off of Jig Table #1, and the standards of sprint car racing were forever altered. In Its first four years of construction, Steve Kinser wheeled the K-car to four consecutive Knoxville Nationals victories. From California to New York and Alaska to Australia, racers found a chassis that offered every advantage. Based on safety and performance, the K-car has proven to be the most dominant sprint car chassis ever constructed, winning ten Knoxville Nationals titles, six "manufacturer of the year awards, countless feature victories, and fourteen World of Outlaws Championships.
The new millennium brought even more changes to Maxim. With the 7,000 square foot facility outgrown and orders for new product stronger than ever. Maxim moved again in July 2002. This move brought Maxim to Its present location, 12,600 square foot building, complete with two story showroom on the east side of Springfield, Illinois. The new facility has allowed Maxim to continue offering customers unmatched service and support. At present, Maxim is fifteen employees strong and builds over 400 chassis annually.
In October of 2014, Dan Musselman (Previously Director of Operations) and his brother Ron formed a partnership and acquired Maxim Inc. from Chuck Merrill.  Both have been involved in sprint car racing for over 40 years and have over 30 years of business, manufacturing and customer satisfaction experience.
Vision Statement:
To become the world's leading manufacturer of sprint car chassis' and components.
Mission Statement:
Make the best sprint car chassis' and components with the highest levels of quality while providing exceptional customer service.
Maxim Racing extends an open invitation to visit the facility and we welcome you to contact the business office to discuss how Maxim Racing Inc. can help your sprint car racing program.
Visit the Maxim Racing website at: www.racemaxims.com
About the Ameri-Flex / OCRS Series –
Established in 2002, the Tulsa OK based Ameri-Flex / OCRS series sanctions dirt track sprint car racing in the southern region of the central plains. Fan appeal and quality race teams, combined with our solid core of supporting sponsors are the nucleus of the series. Thrilling competition providing the ultimate quality family entertainment is the essence of what the Ameri-Flex / OCRS series is all about.
Website: www.ocrsracing.com
Facebook: www.facebook.com/oil.series
Located in Tulsa OK, Ameri-Flex Hose & Accessories is a family owned and operated company. From food grade hose to hoses for the petroleum industry, Ameri-Flex will strive to fill your needs. Ameri-Flex can build a hose to your specifications or we will assist you in creating what you have designed while you wait. Ameri-Flex has several hard to find items that some vendors can't get or find. Product can be shipped quickly and efficiently. If we do not have what you are looking for, we will direct you on where to find it. Give us a try, after all…………..
Ameri-Flex Has The Stuff That Keeps You Going!
Website: www.ameriflexhose.com
About Grand National Trailer –
With 30 years in the industry, Grand National Trailer has based their foundation on the knowledge that in the eyes of a trucker, time is money. To meet this understanding, Grand National Trailer provides prompt, quality and friendly customer service while giving their undivided attention to all jobs until the end. Grand National Trailer's goal is to truckers get back out on the road as quickly and safely as possible, at the best value possible.
Website: www.grandnationaltrailer.com
About the Salina Highbanks Speedway –
The Salina Highbanks first opened in 1992 and was
​sold to the ​
current ownership in 2011
​
when the track began a life of its own as several improvement projects took hold. One of which
​was​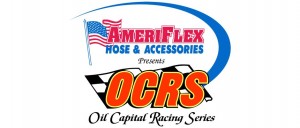 the
​
Finishline Restaurant that sits atop the speedway where fans can view the racing action while enjoying
​a ​ribeye steak or other fantastic menu items. The 3/8-mile track surface features 22 degrees of banking in the corners with 12 degree average banking on the straights making for the fastest racing surface in the region.
Website: www.salinahighbanksspeedway.com