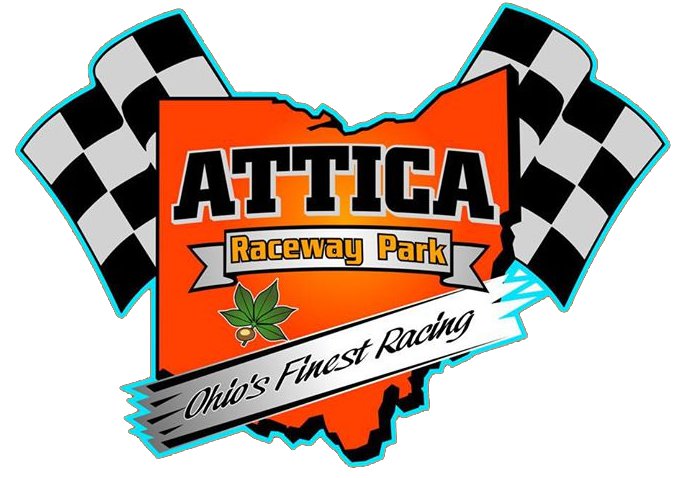 By Brian Liskai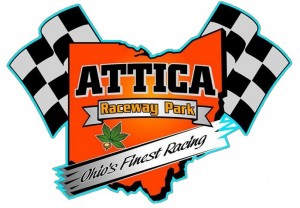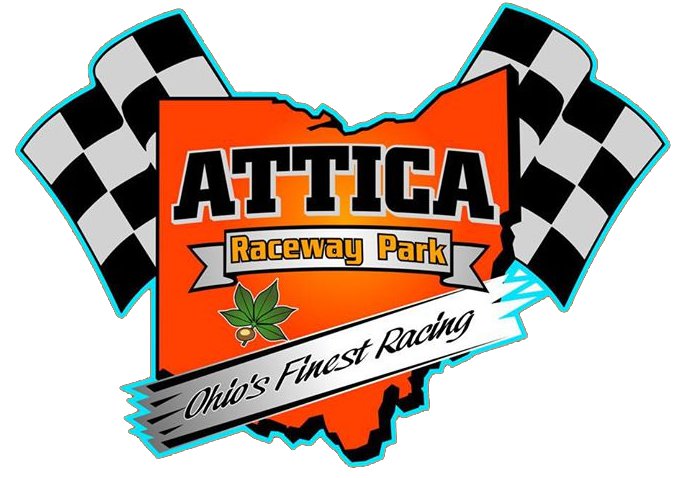 ATTICA, Ohio – Following a very successful season opening event at AtticaRacewayPark, race fans have been chomping at the bit for more exciting racing but have been disappointed by Mother Nature the past two weeks. "Ohio's Finest Racing" speed plant will feed their high flying, high speed appetite with back-to-back nights of racing with the 28th Annual HD Supply Spring Nationals Presented by Fisher Performance and Merrill Lynch Financial Services Friday and Saturday, April 14 and 15.
Friday kicks off the All Pro Aluminum Cylinder Heads FAST Championship Series Presented by Ohio Logistics season with a $5,000-to-win affair for the Hammer Pallets 410 Sprints. Defending and eight time Attica champion Byron Reed is looking to defending his FAST title. The Monclova, Ohio driver has won an unprecedented four FAST championships including the last three consecutive titles.
Reed will have his hands full with not only the tough weekly competitors, but the two-day show promises to attract many regional race teams. And with Tony Stewart's Arctic Cat All Star Circuit of Champions competing at Attica on Saturday, April 15, some may opt to try their hand at the $5,000 top prize.
Saturday's visit by the All Stars will be the first of four at Attica in 2017. It will mark the 113th appearance of the series in the track's history.
Six time All Star champion Dale Blaney would hold off five time and defending series champion Chad Kemenah for the Spring Nationals victory. Blaney has won at least one night of the HD Supply Spring Nationals in seven of the past 10 years while Kemenah owns two Spring Nationals victories.
Other contenders for the HD Supply wins include Attica regulars former track champion Chris Andrews, Travis Philo, DJ Foos, Lee Jacobs, Jody Keegan, Duane Zablocki, Jess Stiger and Stuart Brubaker along with a big crop of All Star contenders like 2015 Spring Nationals winner Ryan Smith, four time series champion Tim Shaffer, Attica opening night winner Caleb Helms, 2016 All Star rookie of the year T.J. Michael, Caleb Armstrong and All Star rookie contenders Max Stambaugh and Brandon Matus to name a few. Other "outsiders" to contend include 2016 Ohio Sprint Car Series champion Cole Duncan, Cale Thomas, Thomas Meseraull, Brandy Bacon, multi-time Atomic Speedway champion Danny Smith and possibly some visitors from Pennsylvania and around the region.
In action both nights will be the Summit Racing Equipment UMP Late Models and the Fremont Fence 305 Sprints.
Gates open Friday, April 14 at 4 p.m. with racing under way at 7:45 p.m. Tickets are $18 for adults; $15 for seniors (62 and over); $10 for teens (11-15); and kids 10 and under get in free. Pit passes are $30.
Gates will open at 3 p.m. on Saturday, April 15 with racing underway at 6 p.m. Tickets are $22 for adults; $20 for seniors; $10 for teens; and kids 10 and under get in free. Pit passes are $35.
For more information go to www.atticaracewaypark.com or follow the track on Twitter @atticaracewyprk or on Facebook at www.facebook.com/atticaracewaypark and Instagram at attica_raceway_park.
HD SUPPLY SPRING NATIONALS HISTORY
2016 – Rain/Dale Blaney
2015 – Rain/Ryan Smith
2014 – Rain/Dale Blaney
2013 – Rain/Dale Blaney
2012 – Dale Blaney/Craig Mintz
2011 – Rain/Dale Blaney
2010 – Rain/Byron Reed
2009 – Dale Blaney/Rain
2008 – Lance Dewease
2007 – Brock Mayes/Dale Blaney
2006 – Terry McCarl/Greg Wilson
2005 – Stevie Smith/Danny Smith
2004 – Chad Kemenah/Rain
2003 – Chad Kemenah/Greg Wilson
2002 – Greg Wilson/Jeff Shepard
2001 – Byron Reed/Rain
2000 – Craig Dollansky/Rain
1999 – Kenny Jacobs/Rain
1998 – Jeff Shepard/Frankie Kerr
1997 – Gary Wright/Butch Schroeder
1996 – Bobby Teeple/Danny Smith
1995 – Dale Blaney/Joey Saldana
1994 – Mark Keegan/Frankie Kerr
1993 – Mark Keegan/Rain
1992 – Frankie Kerr/Frankie Kerr
1991 – Bobby Allen
1990 – Steve Siegel