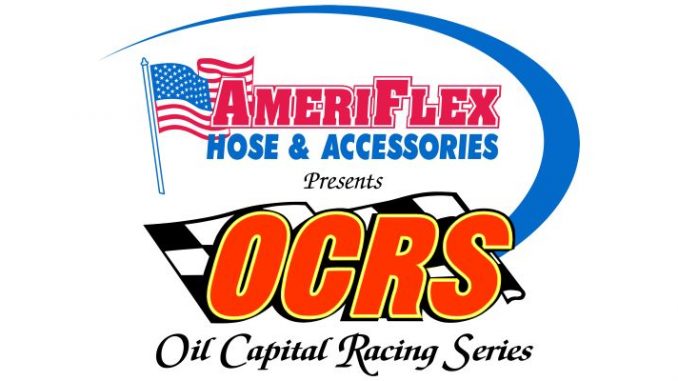 From John Lemon
TULSA, Ok. (June 13, 2017) – The Ameri-Flex / OCRS sprint car series is set to make another attempt to visit the famed Lawton Speedway this Saturday night. This is a rescheduled date due to excessive wet grounds caused when weather related issues forced a postponement of the June 3rd date. The series opened the season at the speedway with Alex Sewell taking the first trophy of the new season. USRA Modifieds, Limited Modifieds and Wingless Limited Sprints will also be in action this weekend.
Rose Oklahoma's Jamie Passmore swept the Memorial Holiday weekend events the last time the winged sprinters saw action. Current point leader Shane Sellers of Tuttle Oklahoma is the one other driver with a victory thus far into the season. Sellers lead is slim as Zach Chappell sits just 33 markers behind (390-357) while Mickey Walker is third with 343 points. Just a scant 9 point separate positions 4-7 in the standings with Whit Gastineau, Sheldon Barksdale, Cameron Hagin & Alex Sewell holding the next spots. Completing the current top ten are: Johnny Kent, Jamie Passmore & Shayla Waddell.
Some of the Champ Sprint regulars form Lawton Speedway expected to compete in the event include: Shawn Bloomquist (current point leader), Brandon Jennings, Kyle Ezell, Joe Bob Lee, Morgan Fletcher, TJ Herrell, Nick Bates, Gary Owens & Mike Baker to name a few. There hasn't been a driver to win 2 Ameri-Flex / OCRS races in a season at Lawton Speedway since Kyle Cobb accomplished the feat in 2011.