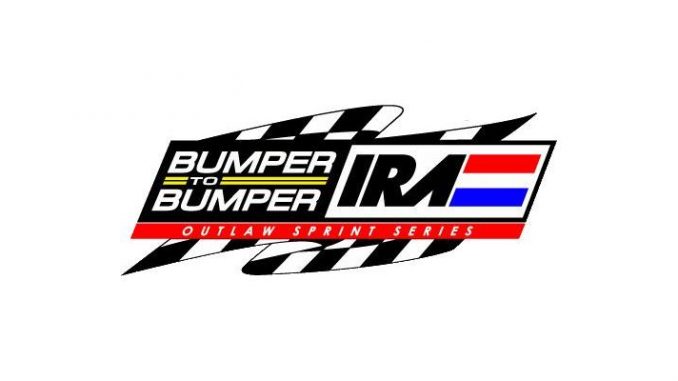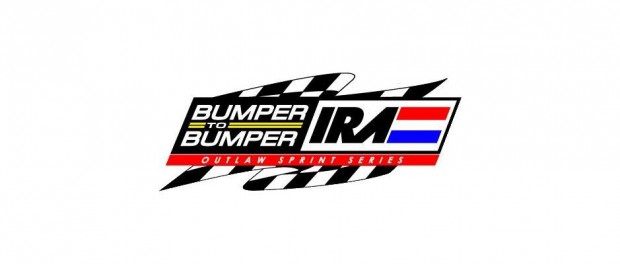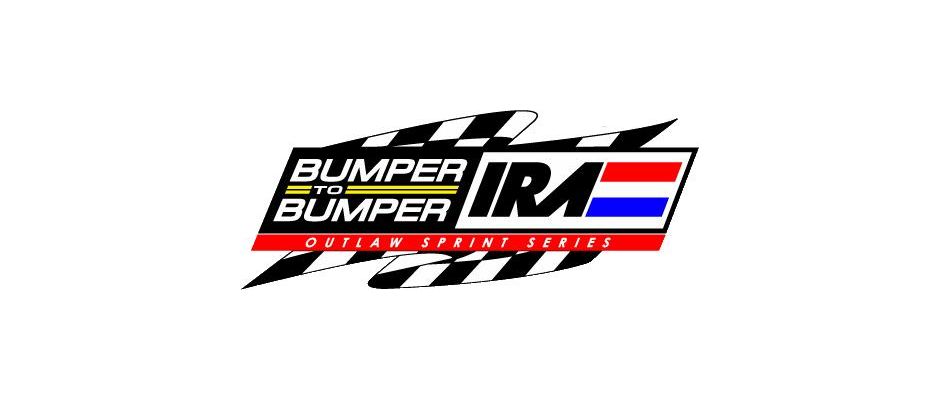 From Gared Tennyson
McHENRY, Ill. (December 28, 2017) — The 2018 season will mark the 52nd year for the Interstate Racing Association (IRA). IRA proudly announces its' Bumper To Bumper IRA Outlaw Sprint Series schedule which will consist of 30 full point races, including co-sanctioned events with the Arctic Cat All Star Circuit of Champions (ASCoC), and the Midwest Open Wheel Association (MOWA). Additionally there is a "Show Up" points ONLY weekend, and 4 "Non-Point" events listed which have incentives attached for IRA member teams. Full points will be awarded at races held at 15 different venues within a 4 state region. Wisconsin, particularly the southeast part of the state, is home for the series as IRA fixture facilities such as Beaver Dam Raceway, Wilmot Raceway, Plymouth Dirt Track, and Angell Park Speedway will each host 4 events. 141 Speedway has the IRA winged/410 group 3 times, with the popular Dodge County Fairgrounds having a pair of dates. The Outagamie Speedway (Seymour) returns to the schedule after a year's absence.
The Bumper To Bumper IRA Outlaw Sprints will again headline annual Fair & Festival events such as the Langlade County Fair (July 27), the Kenosha County Fair's Roger Iles Tribute (Aug 18), Sun Prairie's Miller Lite Corn Fest at Angell Park (Aug 19), the Sheboygan County Fair (Sept 1), and the Clay Co Fair in Spencer, IA in a non-point affair on Sept 14.
Other popular annual events back on for 2018 include, as examples, The Wipperfirth Memorial at Beaver Dam (April 21), the Norm Nelson Classic at Angell Park (June 17), the Harry Neitzel Tribute at Dodge Co (July 6), the Filskov Memorial at Plymouth (July 21), the Schmidt Memorial at Dodge Co (Aug 24), the Northern Nationals at Superior (Sept 7), the Richert Memorial at Cedar Lake (Sept 8), the Semmelmann Memorial at Beaver Dam (Sept 22), and the Waite Jr Memorial at LaSalle (Sept 23).
141 Speedway will again host a trio of events around holiday weekends, May 27, July 1, and Sept 2. The first two are all IRA events as IRA's Wisconsin wingLESS Sprints Series, and the WIMS Mini Sprints share the card.
The IRA has a trio of co-sanctioned IRA / All Star Challenge races with Tony Stewart's Arctic Cat All Star Circuit of Champions. Those major events will go trackside at Plymouth (May 19), Angell Park (May 20), and the Dirt Oval @ Route 66 (June 30). All 3 of these races were chose by the ASCoC to be included in their 2018 limited MAVTV package. The Joliet event at Route 66 is Saturday night of Chicagoland Speedway's big NASCAR weekend, following the conclusion of the NASCAR Xfinity race just across the street.
The IRA officially has the events at 34 Raceway, Fairbury American Legion Speedway, and LaSalle Speedway listed as co-sanctioned races with MOWA, though it is likely that the MOWA sanction will be added to enhance one or two of the currently listed multiple race Wisconsin weekends too.
While Deer Creek isn't new to the IRA schedule, it's been several years since the series has run at the 3/8 highbanks, as last year's return visit fell victim to rain.
As mentioned there are some co-sanctions, but the overall the majority of the schedule is filled with numerous special events where other sanctions such as the Wisconsin wingLESS Sprints (9), WIMS Mini Sprints (7), MSA Sprints (6), Badger Midgets (4), POWRI Midgets (2), UMSS Sprints (2), POWRI Lucas Oil WAR Sprints (2), Dirt King Late Models (1), plus others too that will share the race night line-up card with IRA in 2018. A FEW examples include Beaver Dam (April 21 & Sept 22) as IRA, WI wingLESS, and the Badger Midgets all compete on the same night. Dodge Co (July 6) includes IRA, MSA, and the Dirt King Late Models. Fairbury (July 7) & Angell Park (Aug 19) includes IRA and the POWRI Nat'l Midgets. Wilmot (Aug 4) has IRA, the POWRI Lucas Oil WAR non-wing Sprints, and WIMS. Cedar Lake (Sept 8) & Deer Creek (Sept 15) include IRA, and both UMSS 360 and UMSS Traditional Sprints on the card. Those are just some of the outstanding combinations fans can expect in 2018!
The IRA is also proud to announce that the overwhelming majority of the 2018 schedule will pay $3000 (or more) to win!
The 4 non-point events listed on the schedule have participation incentives tied to them for any IRA member team that competes, and are also purposely included to allow IRA teams that want to race at major events like the Knoxville Nationals, and/or Jackson Nationals some laps at those venues prior to those big events. Same holds true of Oskaloosa which has a very similar shape as Knoxville, plus the Osky event is officiated in part by the IRA staff. And lastly, our friends at SLS Promotions are putting on the Clay Co Fair event and the IRA staff will officiate again… plus it provides a good travel tie-in for those who want to race another show in conjunction with the full point event at Deer Creek the next night.
The Bumper To Bumper IRA Outlaw Sprints will conclude their "full" point season again by headlining the 2nd annual Wisconsin Sprint Car Championships, at Plymouth (Sept 29). The event will include MSA, WI wingLESS, and WIMS in their championship full point finales too.
The IRA is proud to have Bumper To Bumper Auto Parts & Service Centers as their title sponsor, and thank Osborn & Son Trucking, Hoosier Tire, TW Metals, Cummins Onan, Carriage Auto Body, and Hopf Farms for their continued loyal, and generous support.
The 2018 Bumper To Bumper IRA Outlaw Sprint Series schedule
Apr 7 34 Raceway (IA) w/MOWA
Apr 21 Beaver Dam (WI) Raceway
May 5 Wilmot Raceway (WI)
May 11* Jackson Motorplex (MN) *Non-Points
May 12* Knoxville Raceway (IA) *Non-Points
May 19 Plymouth Dirt Track (WI) w/ASCoC
May 20 Angell Park Speedway (WI)
May 26 Beaver Dam Raceway
May 27 141 Speedway
Jun 15 Outagamie Speedway (WI)
Jun 16 Wilmot Raceway
Jun 17 Angell Park Speedway
Jun 30 Dirt Oval @ Route 66 (IL) w/ASCoC
Jul 1 141 Speedway
Jul 6 Dodge Co Fairgrounds (WI)
Jul 7 Fairbury American Legion Speedway (IL) w/MOWA
Jul 21 Plymouth Dirt Track
Jul 22 Angell Park Speedway
Jul 27 Langlade Co Fair (WI)
Jul 28 Beaver Dam Raceway
Aug 4 Wilmot Raceway
Aug 6 * Southern Iowa Speedway (IA) *Non-Points
Aug 18 Wilmot Raceway
Aug 19 Angell Park Speedway
Aug 24 Dodge Co Fairgrounds
Sep 1 Plymouth Dirt Track
Sep 2 141 Speedway
Sep 7 Superior Speedway (WI)
Sep 8 Cedar Lake Speedway (WI)
Sep 14 * Clay Co Fair (IA) *Non-Points
Sep 15 Deer Creek Speedway (MN)
Sep 22 Beaver Dam Raceway
Sep 23 LaSalle Speedway (IL) w/MOWA
Sept 29 Plymouth Dirt Track
Oct 5 ** Fairbury American Legion Speedway w/MOWA **Show Pts Only
Oct 6 ** Fairbury American Legion Speedway w/MOWA **Show Pts Only