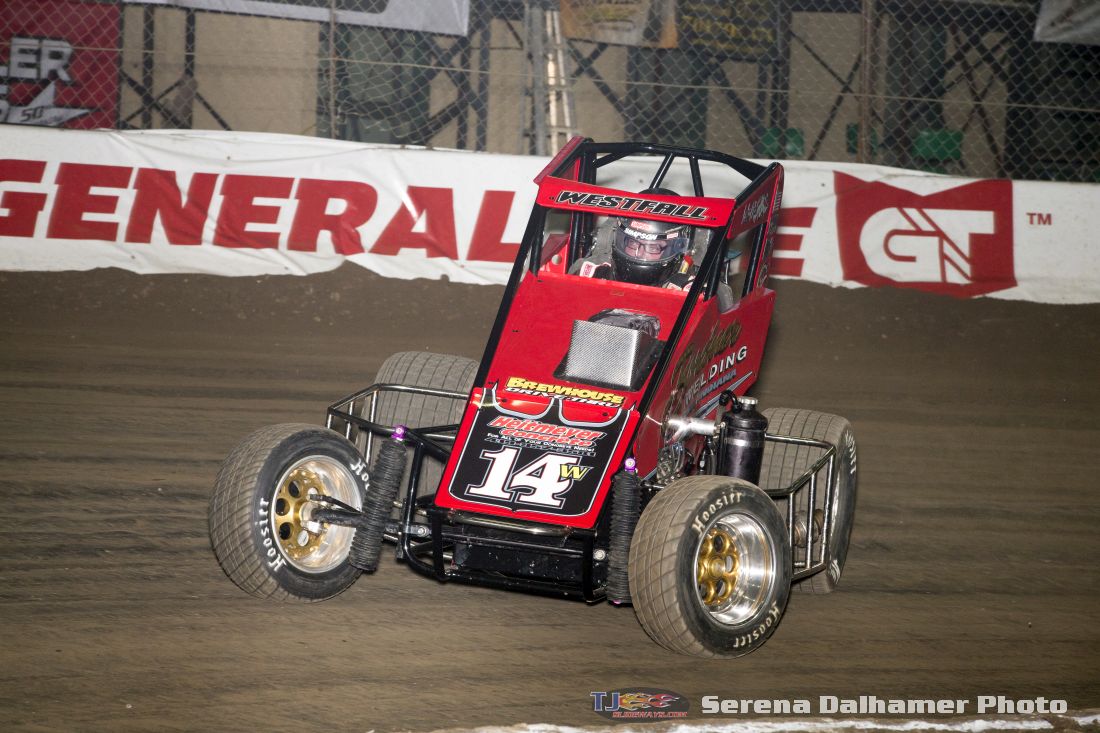 By T.J. Buffenbarger
(January 9, 2018) — After weeks of watching the growing entry list and a day of practice it's opening day for the 2018 Chili Bowl Nationals at the Tulsa Expo Raceway. Teams competing in Tuesday's preliminary night and the Vacuworx Race of Champions are going over final preparations while fans are going over obscure entries looking for an advantage in their Chili Bowl pool (for entertainment purposes only).
Every year I try to make predictions on who will lock in along with some noteworthy entries for each preliminary night.
My picks to lock in:
Kyle Larson: This is the most obvious of the picks to lock in from the first preliminary night. At times Larson's fortunes at the Chili Bowl have been less than stellar, but last year's Knoxville Nationals performance makes me believe that we end up with the Larson that is focused and not trying too hard and will solidly lock into Saturday's feature.
Tyler Courtney: Looking to duplicate his success one year ago at the Chili Bowl on opening night during his debut for Clauson/Marshall Racing the driver known as "Sunshine" will be going for his second consecutive preliminary victory at the Chili Bowl. Armed with support from NOS Energy Drink and a stellar 2017 season Courtney should lock into the main event on Saturday.
Zach Daum: Every year I have to mention not picking against good drivers that frequently race midgets. Daum fits in that category and is a threat to win everywhere he goes, including Tulsa. Coming off winning the point championship for the International Midget Series in New Zealand I look for Daum qualify for the Saturday night feature through his preliminary night.
Other drivers you may want to keep an eye on include former preliminary night winner Alex Bright, World of Outlaws standout and former USAC competitor Brad Sweet, and heralded up and coming Logan Seavey driving for Keith Kunz.
My "dark horse" picks to keep an eye on are Stevie Sussex in a car fielded by the Baldwin Brothers , Dillon Welch, who seems to perform solidly in his one performance behind the wheel ever year at the Chili Bowl, and Justin Peck.
Other note worth entries will keep Ohio fans attention with Kelsey Ivy, Matt Westfall, Chris Andrews, and Michigan resident but Ohio circuit regular Dan McCarron. Local Oklahoma fans know that Jonathan Beason will be one to watch for the home team. NASCAR fans will also keep tabs on Justin Alligar on Tuesday. Kyle Hirst, Giovanni Scelzi, and Dustin Golobic will have my attention representing the west coast. Holly Porter is a standout at Ohsweken Speedway, taking a shot at the Chili Bowl on Tuesday. Sports car racer Chris Dyson returns to Tulsa with his own effort and Shawn Michael turning the wrenches.