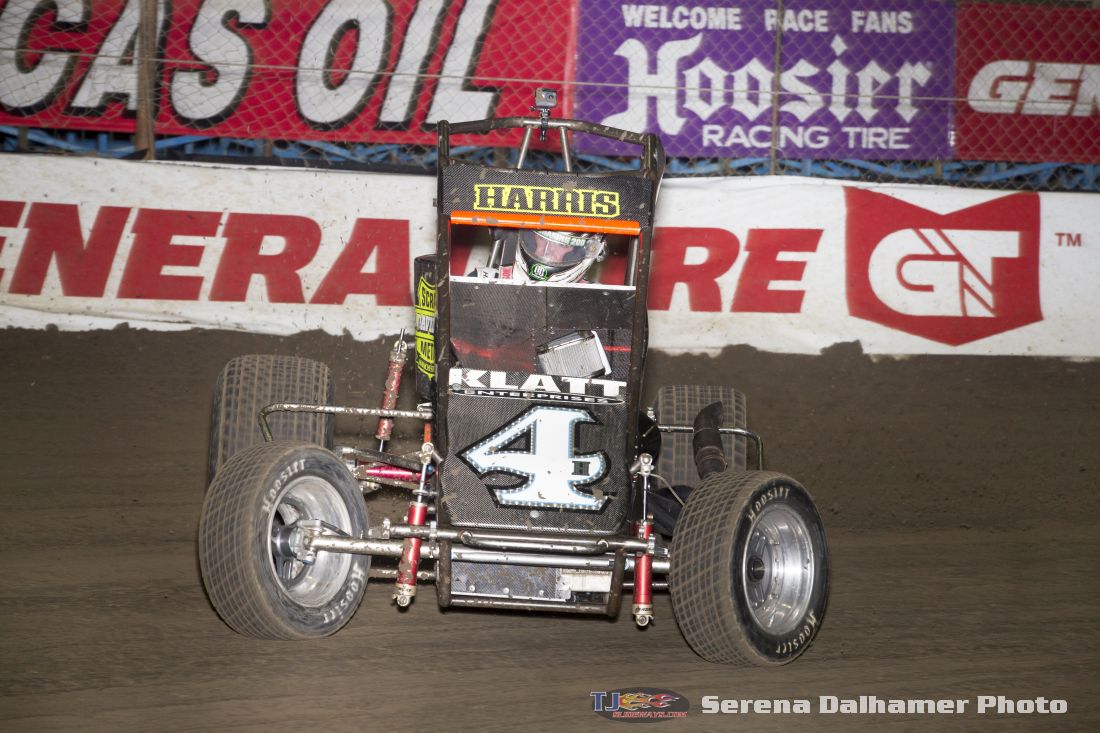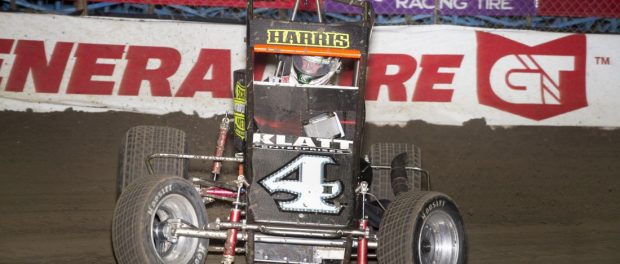 After the opening night of the 32nd Annual Chili Bowl Nationals here are three my takeaways:
Kyle Larson avoiding issues on his preliminary night is going to make the Saturday finale interesting. While seeing Larson running the alphabet or charging up from the back on Saturday's is entertaining for us it will be interesting to see what Larson does starting towards the front of the finale.

One noticeable thing all night from Larson was he didn't seem to be pressing as much. Larson was much more calculated with his actions and it paid off with his first preliminary feature win since 2015 at the Chili Bowl. If Larson can carry that poise into Saturday's finale the rest of the field could be in trouble.

While a lot of the attention will go to Larson, Brad Sweet, and Tyler Courtney the drives finishing fourth through sixth may have been the most interesting stories from the opening night of the Chili Bowl Nationals.
Tom Harris from Banbury, Oxfordshire England, about a 13-hour airplane ride from the River Spirit Expo Center in Tulsa, has been coming stateside for several seasons driving non-wing sprint cars and midgets. Harris has steadily been improving, but Tuesday was one of his most impressive performances driving for Bob East finishing four, putting him in the front of one of the two B-Mains on Saturday with an excellent chance of locking into the finale.

Fifth and sixth place were occupied by two of the young starts of sprint car racing that many are feel are going to be the next big stars to break out of the sport with Logan Seavey and Giovanni Scelzi. Both drivers are taking advantage of being involved with the two best teams in the sport with Keith Kunz Racing and Clauson/Marshall racing respectively and turned that opportunity into a solid Chili Bowl run. This is Seavey's third start in Tulsa with Scelzi making his first start in Tulsa. While both youngsters had quite a bit of notoriety coming into the Chili Bowl their performance in Tulsa could be a springboard to another level in their journey up the open wheel ladder.
Zach Daum looked poised to back up his International Midget Series title in New Zealand this month by locking into Saturday's feature. Instead Daum stalled his car in the cushion while in the heat of a battle for a top three position in the main event. Instead we will be treated by potential run by Daum through the alphabet on Saturday likely starting around the C-Main.