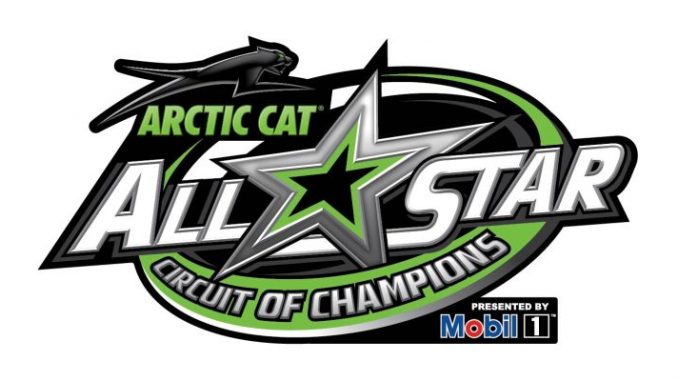 From Tyler Altmeyer
BROWNSBURG, Ind. (January 26, 2018) – Mobil 1TM, the world's leading synthetic motor oil brand, is now the exclusive and official motor oil of Tony Stewart's Arctic Cat All Star Circuit of Champions, joining America's original winged sprint car series as the presenting sponsor for the 2018 season.
A connection that dates back nearly five decades, motorsports continues to form a key element in ExxonMobil's heritage and pedigree, constantly pushing ahead with new technological advances to improve their range of oils and lubricants. Its relationship with the Arctic Cat All Star Circuit of Champions will ensure an important grassroots presence, which is a building block to many of the world's leading motorsports divisions.
"We are excited to welcome Mobil 1 to the Arctic Cat All Star Circuit of Champions in 2018," Tony Stewart, owner of the Arctic Cat All Stars, said. "The Mobil 1 brand's reputation and rich tradition in motorsports speaks for itself. It is without a doubt that their support will help our Series continue to grow. All of my race teams at the Cup and grassroots levels use Mobil 1 exclusively and we are excited to work with ExxonMobil to introduce their products to the All Star engine builders, team owners, crews and drivers in 2018."
"Mobil 1 has long been the lubricant of choice for championship race teams competing in various series around the world ranging from NASCAR and Formula 1 to rally, sportscar and dirt track racing," said Kai Decker, global motorsports and sponsorship manager for ExxonMobil Fuels & Lubricants. "We are excited to start working with teams in the series to use test and use our racing oil technology and expertise in the competitive and exciting Arctic Cat All Star Circuit of Champions. Our goal is to not only help racers and teams improve on-track performance, but also to provide them with an opportunity to invest in engine protection using technology that has been proven on the toughest tracks in the world."
ExxonMobil produces a variety of track-use and track/street-use racing oils. The company's track-use only includes Mobil 1 Racing TM 0W-30 and Mobil 1 Racing 0W-50 feature double the zinc levels versus street oils and are specifically designed to maximize horsepower and reduce friction in race engines. Mobil 1 Racing oils have been used to win at nearly every level of racing and are now being made available to engine builders and teams looking to upgrade to improve wear protection and reduce friction to deliver increased horsepower. Mobil 1 Racing Oils are currently used by many championship winning dirt-track teams including Keith Kunz Motorsports and Donny Schatz of Tony Stewart Racing in the World of Outlaws Series. In fact, Christopher Bell, winner of the 2018 Chili Bowl, utilized Mobil 1 Racing Oils.
The Mobil 1 brand of products extend beyond race engine oil. ExxonMobil also provides a full line of greases, gear oils, and towing oils, gear lubes and greases that can be used in truck haulers. For more information on where to purchase Mobil 1 Racing Oil products, contact your engine builder, visit: www.mobiloil.com or purchase online at: www.mobil1racingstore.com.
Joining a long list of dedicated Series partners, Mobil 1 will help carry the Arctic Cat All Star Circuit of Champions to nine states in 2018, conducting 55 events at 36 different dirt ovals. The season will ignite officially on Thursday, February 1 when "America's Series" invades Bubba Raceway Park in Ocala, Fla.