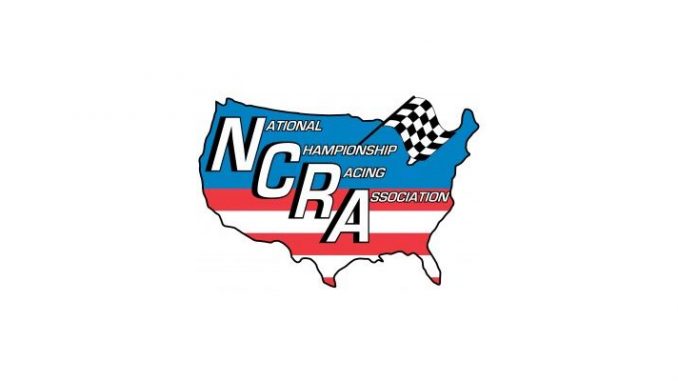 From David Smith Jr.
PARK CITY, Ks. (January 29, 2018) – Officials with the National Championship Racing Association of Park City, Kansas presented by Precise Racing Products released their 2018 360-ci sprint car schedule at the series year – end banquet this past Saturday. The schedule consists of a fifteen-race schedule competing of seven different tracks and two new venues.
The 29th consecutive season for the series sprint car division will once again kick off at 81 Speedway in Park City with the eighth annual "Park City Cup/Air Capital Shootout" on Friday and Saturday night, March 30-31. Saturday night's championship feature finale champion will take home $13,000 – the highest paying winners share in the series 48 – year history.
Almost one month later the tour will make their first appearance in the state of Oklahoma since 2008 when they make their inaugural appearance at Southern Oklahoma Speedway in Ardmore in a combined event with the Texas – based Sprint Car Bandits.
A two–day Memorial Day weekend double-header will take place on May 26-27 at 81 Speedway with both events again a co-sanctioned with the Sprint Car Bandits. Both nights are separate events with Sunday night's (27th) version the headline event for the second annual "Sprint Car Maynia," which will also see the Kansas-based United Rebel Sprint Series 305-ci sprints and the Oklahoma-based Oil Capital Racing Series 360-ci two-barrel sprints on the racing card.
Saturday night, June 9 will see the first of two scheduled events at Junction Motor Speedway in McCool Junction, Nebraska in a combined effort with the Nebraska 360 Sprint Car series.
The annual Father's Day appearance at 81 Speedway will take place on Sunday night, June 17 in an event that will also see the series modified, crate late model and mod lite divisions also competing.
A double-header weekend will away the tour in mid-July as the series will make their inaugural appearance at Humboldt Speedway in Humboldt, Kansas on Friday night, July 13, in a combined effort with the American Sprint Car Series Red-River region. Both series will then load up and head to 81 Speedway for a Saturday night encounter.
What looked to be a dim and gloom possibility during the winter months, the 62nd annual Hutchinson Grand Nationals will once again be on the schedule and is set for another two nights of racing action – July 20-21.
A Labor Day weekend Saturday night is slated at the series first and only appearance of the season at Thunder Hill Speedway in Mayetta, Kansas on September 1. One week later it will be back up to Nebraska and Junction Motor Speedway on Saturday night, September 8, in another encounter with the Nebraska 360 Sprint Car Series.
Salina Speedway in Salina, Kansas will host their only NCRA sprint event on Saturday night, October 6, and the season will come-to-a-close one week later at 81 Speedway.
As mentioned, this 2018 race season will be the 29th consecutive for the Kansas-based series. More information including complete schedule, point standings, official rules and more can be found on their official website www.racencra.com; updates as they happen on their official facebook page: NCRA Racing Series. Any further questions or sponsorship/partnership opportunities with the series, please contact the speedway office (316) 755-1781.
2018 NCRA Sprint Car Schedule
March 30 81 Speedway Park City, Ks
March 31 81 Speedway Park City, Ks
April 28 Southern Oklahoma Speedway Ardmore, Ok
May 26 81 Speedway Park City, Ks
May 27 81 Speedway Park City, Ks
June 9 Junction Motor Speedway McCool Junction, Ne
June 17 81 Speedway Park City, Ks
July 13 Humboldt Speedway Humboldt, Ks
July 14 81 Speedway Park City, Ks
July 20 Hutchinson Grand Nationals Hutchinson, Ks
July 21 Hutchinson Grand Nationals Hutchinson, Ks
Sept 1 Thunder Hill Speedway Mayetta, Ks
Sept 8 Junction Motor Speedway McCool Junction, Ne
Oct 6 Salina Speedway Salina, Ks
Oct 13 81 Speedway Park City, Ks