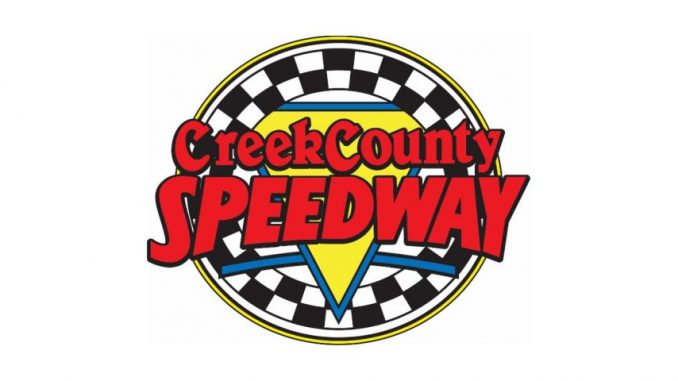 From Bryan Hulbert
SAPULPA, Okla. (May 14, 2018) – Creek County Speedway is under new management. Starting with this Friday's American Sprint Car Series Red River Region special, the track will be managed by the Hahn family for the first time in nearly 17 years.
Creek County Speedway had been leased and managed by Steve Gran for the past five years. A long-time friend of the Hahn family, Steve had been in talks with Creek County Speedway owner, Emmett Hahn, about stepping down for some time.
"Steve had spoken with me several times about things he had going on, and projects that he was needing to get done. This was going to be his last season, but it just got to where he was getting so far behind on his own work and projects that something had to give," explained Emmett.
"In no way are we upset with Steve or his decision to leave. He works with us at Shootout and Chili Bowl and is one of the smartest people I know. To put it bluntly, the man can fix just about anything. I understand completely needing to reprioritize to make sure you're able to take care of family and work obligations."
Creek County Speedway is located between Sapulpa and Kellyville on Hwy. 66. The track was first built by the Hahn family in 1985 as an eighth-mile Micro track, expanded to a fifth-mile in 1989, and set to its current quarter-mile configuration in 1992 as a lead up to the formation of the American Sprint Car Series.
Creek County Speedway will continue to operate weekly on Saturday nights with Champ Sprints, Modifieds, Dwarf Cars, Factory Stocks, and Mini Stocks on the card. Normal hours of operation will see gates opening at 5:00 P.M, followed by Hot Laps at 6:30 P.M. Races get underway at 7:00 P.M. Normal admission prices are $10 for adults, $6 for kids 11-14, and free for under the age of 10.
Select special events will continue to take place, including this Friday's Sprint Car event with the American Bank of Oklahoma ASCS Red River Region presented by Smiley's Racing Products and USAC Non-Wing Sprint Cars. Friday, May 18 will open at 5:00 P.M. with Hot Laps at 7:30 P.M. (CT). Admission is $20 with kids 10 and under free into the grandstands.
For more information on Creek County Speedway, including a complete lineup of events and directions, log onto http://www.creekcountyspeedway.co or call (918) 838-3777. The track can also be found on social media at https://www.facebook.com/CreekCountySpeedway/