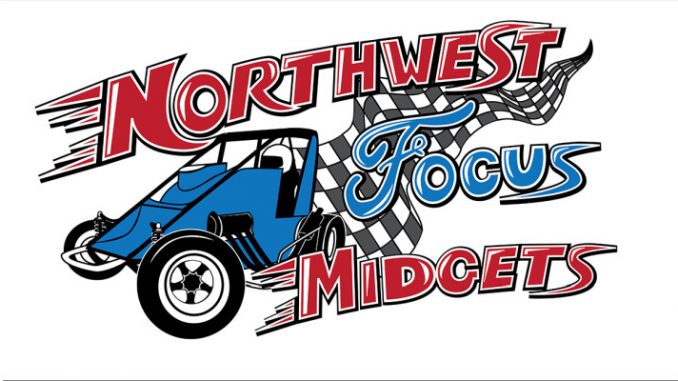 From Troy Hennig
CHICO, Ca. (September 24, 2018) – The historical Silver Dollar Speedway will host the 26th Fall Nationals this Friday, September 28th, and Saturday, September 29th. These two nights of racing will conclude the 2018 racing season at Chico. The weekend will feature over 40-winged 360 sprint cars and 30 Northwest Focus Midgets.
The traditional Fall Nationals will also serve as the 5th Annual Tribute to Stephen Allard. The former two-time Silver Dollar Speedway track champion considered the Fall Nationals his favorite event. The four previous winners of the Saturday night 40-lap finale in Tribute to Stephen Allard include Sean Becker (2014), Andy Forsberg (2015-2016) and Shane Golobic (2017).
The Fall Nationals is always a nice way to conclude racing at the Silver Dollar Speedway. It allows drivers from up and down California, Oregon and Washington to compete over the two nights of racing. The roster is a who's who of winged 360 racing. Auburn's Andy Forsberg, Aromas Justin Sanders and Paradise's Kyle Hirst have collectively been the best when it comes to winning main events in Northern California. They will be joined by Sean Becker, Roseville, who just picked up the big win at the Placerville Speedway Nor Cal Posse Shootout on Saturday night. Fremont's Shane Golobic, defending champion, Lincoln's Tanner Carrick, Sacramento's Willie Croft, Minden, Nevada's Tanner Thorson and Hanford's DJ Netto. Marysville track champion Mike Monahan and Petaluma track champion Jake Haulot are also expected. 2013 Fall Nationals champion Mason Moore will also be in the mix to win.
Camping is also available this weekend at a fee of $35.00 per night.
Big money is on the line for Saturday night's 40-lap main event winner. The race will pay $5,000 to the winner. Friday nights 30-lap main event winner will receive $3,000. In all, over $35,000 in purse money is up for grabs between both nights of racing.
After taking last year off, the Allard family has designed a new Tribute to Stephen Allard t-shirt for sale this weekend. Proceeds from the t-shirts will help add valuable bonus money to the Saturday night finale. The family is hoping to add $1,100.00 in overall purse money divided up by $100 to individual awards. The list of $100 winners will include the longest tow award, hard luck award, heat race winners and fast time. All the above will receive an extra $100.
Pit gate is scheduled to open at 2 PM each afternoon. Front grandstand will open at 5 PM. Pricing for general admission seating is as follows; $18.00 for adults, $15.00 for juniors and seniors, kids 6-11 are $6.00. Children five and under are FREE.
Saturday night pricing for general admission seating is as follows; $22.00 for adults, $18 for juniors and seniors, $6 for kids 6-11. Children five and under are FREE.
As always, Silver Dollar Speedway is proud to offer FREE parking for those attending the races each night and leaving afterwards.
Fans can purchase tickets on-line at www.silverdollarspeedway and then click the ticket option tab.
The Northwest Focus Midget Series are racing both nights. The series will present shows as part of their Summer Challenge Series. The series will also call this weekend at Chico the Focus Fall Classic. Over 30 competitors are expected each night. Most drivers are in the Pacific Northwest. The Silver Dollar Speedway is honored to have such a large group of drivers travel that far to race with us during the Fall Nationals, A Tribute to Stephen Allard.