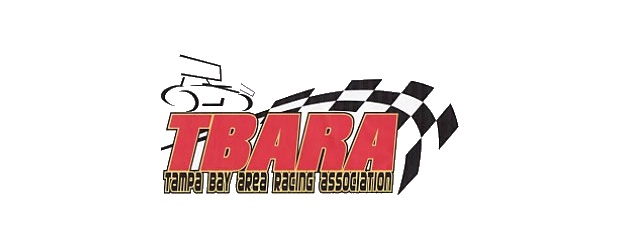 From Marty Little
LAKE CITY, Fla. – Patience paid off big time for Shane Butler Saturday night at Columbia Motorsports Park as he waited until leader Larry Brazil, Jr. bobbled on the last lap then sped past on the bottom side to claim the victory in the 30 lap TBARA sprint car feature event.
Steve Heisler and Johnny Gilbertson led the field to the green flag on the very fast half-mile oval but the guy on the move from the outset was young Ben Fritz who had started sixth. By lap eight Fritz was on the point and motoring away from the field until a caution on lap 12 for the stalled car of Larry Brazil.
When the green flag reappeared it was Fritz over Brazil, Jr., Butler, Dude Teate and Bo Hartley. On lap 15 D.J. Hoelzle spun in front of the leaders and Fritz could not avoid contact. Neither driver was injured but both cars were finished for the evening.
Brazil, Jr. was the new leader with Butler, Teate and Hartley in tow but they only got in two laps under green before Gilbertson looped his mount in turn two to bring out the final yellow of the event. The final dozen laps were all green and it appeared that Brazil, Jr.was headed for a win but with three laps remaining his car began to get loose and Butler just waited until Brazil nearly lost the handle on the final lap, then dove for the bottom, grabbed the top spot and drove to victory, his first this season on the tour. Brazil, Jr. claimed runner-up money over Teate, Bo Hartley and Aguilar. Aguilar and Brazil, Jr. won the heat races.
– 30 –
Feature (30 laps) – 1. Shane Butler, 2. Larry Brazil, Jr., 3. Dude Teate, 4. Bo Hartley, 5. Joey Augilar, 6. Tommy Nichols, 7. Bobby Rose, 8. Sonny Hartley, 9. Johnny Gilbertson, 10. Steve Heisler, 11. Ben Fritz, 12. D. J. Hoelzle, 13. Larry Brazil – DNS.