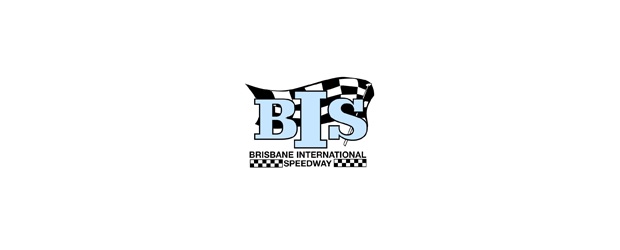 From jak industries.media
It's been a tradition of Brisbane Speedway for many years and generations of fans and racing families have grown up with it, not only as a feature of the racing season but also as an event that signals the break in racing for the Winter months is not far away. That time-honoured, annual and traditional event continues this Saturday night when Titan Garages Brisbane International Speedway hosts the 2010 version of "Crazy Night".
Family fun and Speedway racing go hand in hand at this event every year and Saturday night's Crazy Night show presented by Ausdeck Patios and Roofing is no exception with Rollover Cars, a huge Fireworks show, Sprintcars, Super Sedans, AMCA Nationals and ASCF Junior Sedans all on the one big program. Plus, one of the favourite bash and crash events ever held at the Archerfield raceway returns with a winner takes all Car, Caravan, Boat and Dunny Race to close out the action packed show!
It's the business end of the season and Track Championships are on the line. Just two Rounds of the Qld Speedway Spares Series for 410ci Sprintcars remain and the points chase is a tight one with Peter Thorley, Richard Morgan and Peter Lack the top three drivers still in the hunt for the Series Title. Thorley has had his lead cut to just thirty-eight points over Morgan after failing to start the Feature race in the last Round held two weeks ago, while this week's race is shaping as a make-or-break event for Lack if he is to keep his Championship aspirations alive for the Final Round on June 5.
Super Sedan racing also returns to Archerfield this week after a two month absence for regional events with twenty-seven drivers nominating for the penultimate Round of the Freightliner Trucks Series to be decided over a thirty lap Feature race. Speedway fans can also expect more of the close racing that both the AMCA Nationals and ASCF Junior Sedans regularly produce when they take to the track for their respective Race Basics and Comfort Inn Robertson Gardens Series Feature races this Saturday night.
General admission gates will open at 4:00pm for this event with early racing from 5:00pm and the main program from 6:00pm. Family tickets at the price of just $60.00 for two adults and two children aged three to twelve years are available.
Event Information:
Date: Saturday May 22, 2010
Venue: Titan Garages Brisbane International Speedway (BIS)
Location: 63 Colebard Street West, Archerfield, Queensland
Adults: $25.00
Students & Pensioners (with Photo ID): $20.00
Teens: 13 – 15 yrs: $15.00, Children: 3 – 12 yrs: $10.00
Family Passes: $60.00 (2 adults + 2 children 12yrs or under)
Pit gates open 3:00pm; main gates 4:00pm.
Early racing from approx. 5:00pm, main program from 6:00pm.
Parking is available at the track for $3.00. Racing finishes by 10.30pm.
Programmed events include: Sprintcars, Super Sedans, AMCA Nationals, ASCF Junior Sedans, Rollover Cars, Fireworks, Car, Caravan, Boat and Dunny Race.
Event general admission and pit gate tickets for the event are only available at the Speedway on race day. Race day information, including track weather updates, is available by calling the Speedway Infoline on (07) 3277 7745.