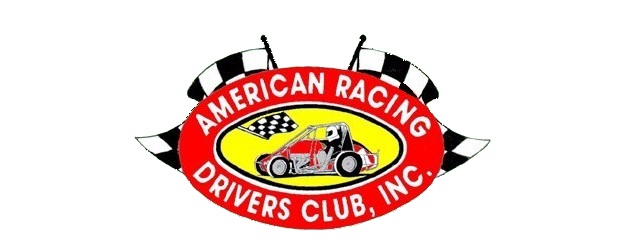 From ARDC
Penn Can Speedway in Susquehanna, PA, traditionally kicks of the un-official start of Summer, on Memorial Day weekend, with the Midgets of the American Racing Drivers Club and it was Steve Buckwalter thrilling the full house by picking up his third win of the season.
Outside pole sitter Steve Craig jumped out to an early lead over rookie Alex Bright and Dave Shirk at the start of the race. The veteran Craig was able to hold off the rookie for a few laps but Bright was able to drive his bright yellow racer into the lead, passing Craig going into the first turn on lap number 3.
Bright was able to stretch out his lead but meanwhile, all eyes were on a guy named Buckwater. Tim not cousin Steve, who is a rookie this year started 12th, made a mad dash to the front and was closing in on Bright when a lap seven caution bunched the field up behind the leader.
On the restart, Bright was again able to hold the lead over Buckwalter and a third running Dave Shirk but it was Steve Buckwalter, who started 13th, lurking in the shadows. On Lap nine Steve Buckwalter made his move passing Shirk, Tim Buckwalter and Bright all in the first and second turns running up on the cushion. When asked about passing three cars in one swoop, Buckwalter replied, "Yeah I don't really notice it. If there's a hole I just try to go for it, do my best and make the car stick.
Buckwalter continued to lead until on lap 17 a red flag halted the action, as early leader Steve Craig rolled his school bus yellow racer over in the first turn. Also collected up in the incident were, Stephanie Stevens, Bruce Buckwalter Jr., Jimmy Cammock and Steve Drevicki.
The crowd came to its feet to see which Buckwalter would lead the final few laps but the red flag had revealed a broken brake rotor in Tim Buckwalters' car and he had to pull to the infield, dropping out of competition. In victory lane Steve Buckwalter commented on a possible family one, two sweep. "I tell ya that would have been great, I don't know what happened to him. In the middle of the corner I kept looking back. I wish he could have stayed there."
Meanwhile, Ryan Smith, who had started ninth was getting dialed in and passed Bright for second and set sail after Buckwalter while pole sitter, Brad Cox, who resurged after dropping back early, also got by Bright for the third spot.
After the leaders took the white flag, two time winner, Billy Pauch Jr. took a wild spin through the infield after losing his left rear tire. Pauch came to rest in the infield while his tire continued to roll into the first turn, almost causing a flip.
The checkered flag and yellow flag were waved simultaneously for the winner Steve Buckwalter who was followed closely by Ryan Smith. Finishing in third was Australian driver, Brad Cox followed by a fast closing Steve Lenig and Drew Heistand. Rounding out the top 10 were Dave Shirk, Alex Bright, Ryan Watt, Jason Rice and Eric Heydenreich.
Heats for the 35 midgets in attendance went to Steve Buckwalter, Jason Rice and Alex Bright. Brett Arndt and Nick Wean won the twin consolation races.
RACE NOTES Greg Fitzpatrick was out for the first time this season. Fitzpatrick is running as a teammate to Steve Drevicki. After flipping over in the first turn, Steve Craig was able to make repairs and rejoin the field. Andrew Hannula had a new car but was not able to get it started. ARDC rules state that rookies must start their first three races at the back of the field. Brad Cox was glad this was his fourth race as he started on the pole and finished third. Billy Pauch Jr. is working on a wingless sprint car ride for the upcoming USAC swing and should know for sure in the next few days whether that is going to happen.
RESULTS PENN CAN SPEEDWAY MAY 29, 2010 25 LAPS (35 ENTRIES)
1. 0 Steve Buckwalter, 2. 34 Ryan Smith, 3. 94 Brad Cox, 4. 9 Steve Lenig, 5. 12 Drew Heistand, 6. 16 Dave Shirk, 7. 77 Alex Bright, 8. 75 Ryan Watt, 9. 57 Jason Rice, 10. 11 Eric Heydenreich, 11. 25 Tracy Readinger, 12. 44 Frank Polimeda, 13. 78 Nick Wean, 14. 4 Jeff Furlong, 15. 55 Steve Craig, 16. 49 Trevor Kobylarz, 17. 19 Steve Drevicki, DNF 18. 54 Billy Pauch Jr., 19. 46 Brett Arndt, 20. 6- Dusty Heistand, 21. 52 Tim Buckwalter, 22. 84 Jim Cammock 23. 83 Bruce Buckwalter Jr. 24. 26 Stephanie Stevens, 25. 51 PJ Gargiulo, 26. 91 Donnie Trent, DNS DNQ 25 Chris Zrinski, 17 Donnie Hoffman, 01 Steve Bull, 89 Andrew Hannula, 61 Parker Evans, 20 Carey Becker, 64 Brett Conkling, 28 Greg Fitzpatrick