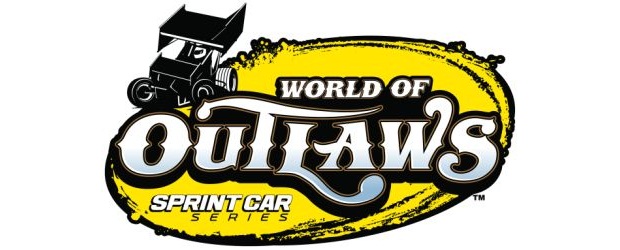 From Tony Veneziano
SEDALIA, MO — JUNE 2, 2010 — Before Kasey Kahne buckles in and battles the World of Outlaws on June 16 at Missouri State Fair Speedway, advance ticket holders to Kasey's King of Sedalia Presented By Budweiser will have the exclusive opportunity to meet the NASCAR superstar.
Kahne, who broke the track record at Tennessee's Volunteer Speedway when he took on Steve Kinser, Donny Schatz and the Outlaws in March, is back for more in the third leg of the Showdown for the Bud Crown. Plus, fans who have bought their tickets in advance at http://www.worldofoutlaws.com/tickets can ask Kahne in a private setting at 5 p.m. about his passion for Sprint Car racing or what life is like for one of NASCAR's brightest stars.
Following the exclusive meeting with Kahne, fans will be left in awe by the biggest dirt track event in Missouri State Fair Speedway history as the 900 horsepower World of Outlaws Sprint Cars race under huge blasts of flames and fireworks on Sedalia's high-speed half-mile oval.
Tickets are on sale now but the best seats are going fast, including those with special pricing for children 12-and-under. Buy online at http://www.worldofoutlaws.com/tickets or call 704-795-7223 on weekdays between 8:30 a.m. and 5:30 p.m. Eastern.
After two of four events, the Showdown for the Bud Crown championship battle is tight. Steve Kinser, who finished second and fifth with strong qualifying efforts in the first two rounds at Volunteer Speedway, is leading the unique mini-series by seven points over Jason Meyers, who won the second night of the Showdown. The top five drivers — Kinser, Meyers, Brad Sweet, Paul McMahan and Danny Lasoski — are separated by only 30 points. Round One winner Joey Saldana, who drives Kasey Kahne Racing's #9 Budweiser World of Outlaws Sprint Car, is 13th in the standings after suffering a hand injury in a flip on the second night at Volunteer.
The Showdown to the Bud Crown finale will be July 8 at LaSalle (Ill.) Speedway.
For information on Kasey's King of Sedalia, visit http://www.WorldofOutlaws.com. For tickets, go to http://www.worldofoutlaws.com/tickets.
For more information on Kasey Kahne, visit http://www.kaseykahne.com and http://www.kkr9.com.