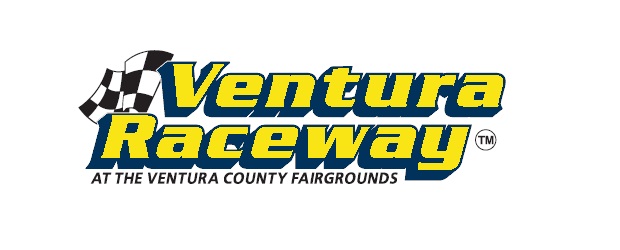 By Lance Jennings
(Oxnard, CA., 7-30-2010)Ventura Raceway returns to action Saturday night July 3, with a full program of exciting racing at our Ventura County Fairground facility. This week we feature VRA Sprints, Senior Sprints, Senior Dwarf Cars, IMCA Modifieds, Go Karts and a special Mod Light race by visiting Arizona drivers and crews. The racing Saturday night promises to be another great night of exciting oval track racing for all in attendance. Week after week our drivers and crews have put on exciting racing that will continue this weekend.
VRA Sprint Cars are back this week after last week's All Coast challenge Race that saw Jimmy Crawford take race number two in the three race series within a series. This weekend we get back to the regular VRA series that has been outstanding all season long, producing tight hard fought races each Saturday night. Point leader Troy Rutherford leads the VRA Sprint Car drivers into tonight's event as he hopes to maintain his 270 point lead over new second place runner Greg Taylor and 285 point lead over 2009 champion Kevin Kierce. Kierce fell from second place after a tough night last week falling out on lap 27 of the main event finishing 18th. All the top VRA drivers will be here this weekend to try to add their names to the winner's list. Brent Camarillo, who had a strong second place run last week, Brian Camarillo, Steve Conrad, Don Gansen and several others have all been knocking on the door to get their first win in 2010. Only time will tell if one of them can break through for their first win in 2010 or will it be one of the eight other drivers who have tasted victory so far in 2010.
In Senior Sprint Action, Rob Kershaw leads the field into this week's action. He leads 2009 champion Bruce Douglass by 165 points after their last race. Which of the fine over 45 year old racers will taste victory this week? Only time will tell, but you can be sure the racing will be fast, furious and hard fought. This class has put on some great racing in 2010 and we expect it to continue this week.
VRA Senior Dwarf cars are back in action after their last race on June 19th that saw the win go to Kevin Alverson. These over 45 year old dwarf car racers always put on a great night of racing. In the class points race, George Calvo leads Kent Benson by 65 points after 6 races.
IMCA Modifieds ran another excellent race last week with the win going to Larry Hood with the Rodarte brothers Austin and Aaron close behind in the 20 lap feature. Austin Rodarte has regained the season point lead by 9 points over Damon Redman. Modified racing has been very good of late with the competitors racing hard and fast around the 1/5 mile Ventura oval.
This Saturday night we will be featuring a special race by visiting Arizona Mod Lights. These modified looking cars are based upon a dwarf car like chassis but with some racy modifications to suspensions and quick change rear ends. We will be racing this class next season in addition to our VRA Dwarf Cars. We hope you enjoy seeing this new class make their Ventura debut this weekend.
Our final group racing this weekend is our VRA Go Kart division. Point leader Richard Renken leads Robert DeGaudio by 140 and Josh Ford by 150 points as the karts return to action this week. Who will be leading after this week will be determined by tight hard fought racing on their special infield track?
Saturday's times to remember are pit gates opening for competitors and fans at 12 noon and front gates opening for grandstand spectators at 3:00pm. Kart Driver's meeting is at 2:30. Driver's meeting for all other adult competitors is set for 3:00. Racing gets under way at 5:30. Admission price for this exciting night of racing action is $14.00 for adults, $11.00 for seniors, juniors and military. Kids 12 and under are FREE at Ventura Raceway. For more information, call Ventura Raceway at (805) 985-5433 Monday through Friday from 8am to 5pm.