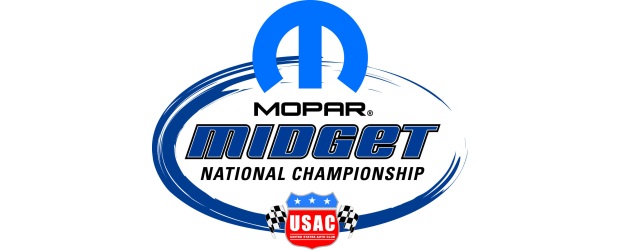 By Dick Jordan
The Wilke Racing Team of Milwaukee, Wisc. became the winningest team in USAC National Racing history with Kody Swanson's victory in last Thursday night's USAC Mopar National Midget race at O'Reilly Raceway Park in Indianapolis, Ind.
The win, the team's 134th in USAC National racing, vaulted them past Steve Lewis of Laguna Beach, Calif., who also had 133 career USAC National Wins to his credit.
Swanson's win, his first for the team, was only the second for the Wilkes at ORP. Their first was with driver Don Branson in 1961! Their 134 wins have come in 41 different racing seasons since USAC debuted in 1956, the first with Rodger Ward driving the Leader Card Special in the 1959 Indianapolis 500.
Ward is the team's winningest driver, with 20 career wins and a total of 30 different drivers have piloted Wilke cars to USAC National wins. Thursday's win was the 27th for the Wilkes in Indiana. Illinois has yielded the most wins, with 30, while their native Wisconsin has yielded 24 as they have won in 16 different states and Canada.
The Wilke victory resume includes 35 Championship races, 11 in the Silver Crown series, six in the Sprint cars and now 82 in the Midgets.
The list of Wilke race winners reads like a who's-who of the sport: Rodger Ward (20), Kevin Olson (17), Rich Vogler (15), Don Branson (13) Coons (12), Tracy Hines and Bobby Unser (9), Stevie Reeves and Tom Bigelow (5), Mike Mosley and Bobby Olivero (3), Mario Andretti, Chuck Weyant, Davey Ray and Page Jones (2), and A.J. Foyt, Bob Tattersall, Johnny White, Bob Wente, Bobby Marshman, George Snider, Jeff Gordon, Johnny Rutherford, Josh Wise, Ken Schrader, Kevin Doty, Mel Cornett, Parnelli Jones, Rick Hood and now Kody Swanson (1).
In addition to their 134 USAC National wins, they also have six additional USAC wins in races not carrying National points.