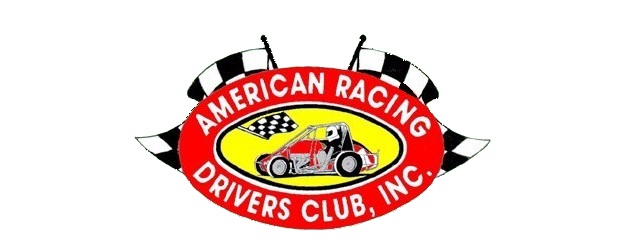 By Steve Williams
ARDC made a return to Accord Speedway to makeup the race that was rained out last month and there was a third different Buckwalter to pickup the checkered flag this year when rookie Tim Buckwalter visited victory lane for the first time.
Douglassville, Pennsylvania resident Timmy Buckwalter show the hot hand at the drop of the green flag and he used the top shelf to perfection as he drove off to a sizeable advantage in the early laps of the event. Eric Heydenreich, Brett Arndt and Dave Shirk provided the early opposition to Buckwalter as Buckwalter clearly had a wicked fast hot rod on this evening. From 12th starting position came "Flyin" Ryan Smith as the Kunkletown resident found the fast line in his Jerry Stewart owned Midget and reeled in the top runners with some great side by racing action.
Once Smith moved into the runner-up slot, he began to seek away around Buckwalter. Trying all lines of the speedway Smith decided to go for broke and that is when the racing really got interesting as Smith pulled of some major league slide jobs in turn three to try to claim the front spot. The slide jobs took Smith to the top of the raceway and allowed Buckwalter to drive back underneath Smith each time to retain the lead of the event. Buckwalter, sensing the urgency of the pressure from Smith, moved a bit down the raceway and stopped the advance of Smith although Smith did try to go top side a few more times but it was one of the other Buckwalters, Timmy, claiming the win in a great confrontation. Smith was the runner-up in a great run and Drew Heistand, who wowed the crowd with some backstretch wheelstands in his powerful new racer, was in for third place money. PJ Garguilo was fourth as he raced from 11th place to fourth in a great run. Brett Arndt completed the top five in his hot rod. Sixth through tenth were Trevor Kobylarz, Steve Buckwalter, Steve Drevicki, Steve Bull and Ryan Watt.
NOTES: Ryan Smith, Brett Arndt and Tim Buckwalter claimed the Midget heat wins. Joe Krawiec drove the Seals-It machine of Skip Matczek at the event. Krawiec is a regular at Whip City and the car is powered by a Quad-4 powerplant, almost 180 horsepower less than than the ARDC counterparts. Rookie Contender Alex Bright, hot shoe Nick Wean, Bruce Buckwalter and Krwaiec were all early retirees from the event. Ryan Greth was aboard the Burke Trucking Midget, and Greth is coming off some outstanding wins of late at the Hamlin Speedway and out in the Midwest where the Team traveled to capture a big 600 Micro win. Steve Buckwalter came into the event with the points lead and will leave the same but both Smith and Heistand gained some ground on the "Royersford Rocket" in this outing. Steve Pados welcomed the ARDC Midgets behind the Grandstand area and interviews were conducted with PJ Garguilo and Chris Zrinski as well as Modified legend Red Coffin and former ARDC president Ron Lauer and current Vice President Lou Zrinski. Later in the evening after the Midget feature, Pados presented an award from the Palmer Family to ARDC racing legend Jimmy Maguire for his service and dedication to the Midget racing community. Maguire missed the rained out ARDC show but returned for the show and interviewed in the announcing tower and told Gary Palmer he had a perfect track for racing. Maguire indicated he would love to take a spin around the Accord high banks at some point in time. Drew Heistand didn't get the three-peat at Accord but he wowed the crowd with some deft driving in his DonCin Transport hot rod with some wheel stands down the backstretch. Stephanie Stevens returned to ARDC racing after sitting out some shows due to a blown motor.
ACCORD SPEEDWAY (August 13, 2010) ARDC MIDGETS (27 Entries)
1) 52 Tim Buckwalter, 2) 34 Ryan Smith,3) 12 Drew Heistand, 4) 51 PJ Garguilo, 5) 46 Brett Arndt, 6) 49 Trevor Kobylarz, 7) 0 Steve Buckwalter, 8) 19 Steven Drevicki, 9) 01 Steve Bull, 10) 75 Ryan Watt, 11) 9L Steve Lenig, 12) 25 Chris Zrinski, 13) 91 Donnie Trent, 14) 11 Eric Heydenreich, 15) 26 Stephanie Stevens, 16) 20 Carey Becker, 17) 64 Brett Conkling, 18) 16 Dave Shirk, DNF 19) 39 Justin Grosz, 20) 54 Ryan Greth, 21) 17 Donnie Hoffman, 22) 83 Bruce Buckwalter, 23) 4 Joe Krawiec, 24) 78 Nick Wean, 25) 77 Alex Bright DNQ 44 Frank Polimeda, 6 Dusty Heistand
PAST RESULTS
Sunday, March 28, 2010
Big Diamond Raceway
RAIN
Sunday, April 11, 2010
Susquehanna Speedway Park
Billy Pauch Jr
Candy Bowl Makeup
Steve Buckwalter
Friday, April 30, 2010
Williams Grove Speedway
Steve Buckwalter
Sunday, May 02, 2010
Big Diamond Raceway
RAIN
March 28th Makeup
RAIN
Saturday, May 08, 2010
Williams Grove Speedway
RAIN
Saturday, May 15, 2010
Grandview Speedway
Billy Pauch Jr
Friday, May 28, 2010
Penn Can Speedway
Steve Buckwalter
Tuesday, June 01, 2010
Grandview Speedway TOTH w/ USAC
Steve Buckwalter
Wednesday, June 02, 2010
Lincoln Speedway w/USAC
Eric Heydenreich
Sunday, June 13, 2010
Susquehanna Speedway
Steve Buckwalter
Saturday, June 19, 2010
Bridgeport Speedway (1/4 mile)
Ryan Smith
Friday, July 02, 2010
Central Pennsylvania Speedway
Steve Buckwalter
Sunday, July 04, 2010
Georgetown Speedway
POSTPONED
Saturday, July 10, 2010
Williams Grove Speedway
Bruce Buckwalter Jr.
Saturday, July 10, 2010
May 8th Makeup
Ryan Smith
Friday, July 16, 2010
Accord Speedway
RAIN
Friday, July 30, 2010
Clinton County Speedway
Completion TBA
Saturday, July 31, 2010
Mercer Raceway
Steve Buckwalter
Friday, August 06, 2010
Dixieland Speedway
Steve Buckwalter
Friday August 13, 2010
Accord Speedway
Tim Buckwalter
UPCOMING EVENTS
Tuesday, August 24, 2010
New Egypt Speedway
Wednesday, August 25, 2010
New Egypt Speedway (Rain Date)
Friday, September 3, 2010
Clinton County Raceway
Saturday, September 11, 2010
Bridgeport Speedway (1/4 mile)
UNOFFICIAL POINT STANDING
POS
CAR #
DRIVER
PTS
1
0
Steve
Buckwalter
1599
2
12
Drew
Heistand
1537
3
34
Ryan
Smith
1515
4
11
Eric
Heydenreich
1364
5
46
Brett
Arndt
1207
6
83
Bruce
Buckwalter
1198
7
44
Frank
Polimeda
1173
8
77
Alex
Bright
1170
9
52
Tim
Buckwalter
1092
10
78
Nick
Wean
1033
11
51
PJ
Gargiulo
1029
12
9
Steve
Lenig
1010
13
19
Steve
Drevicki
994
14
6
Dusty
Heistand
924
15
16
Dave
Shirk
862
16
49
Trevor
Koblarz
834
17
25
Chris
Zrinski
765
18
2
Tracy
Reading
749
…