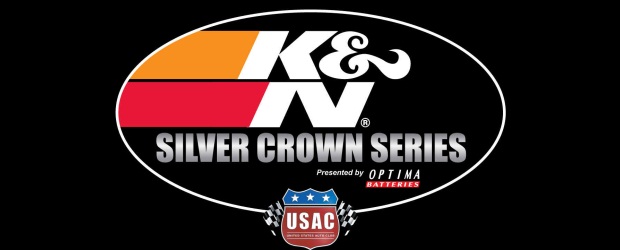 By Dick Jordan
The USAC Silver Crown Championship Series returns to the "Magic Mile" Sunday to continue a tradition begun in 1948 with the running of the "Ted Horn 100" at the DuQuoin (Ill.) State Fairgrounds.
Bud Kaeding takes a 42-point lead over Jerry Coons Jr. into the 100-mile contest in search of a record fourth series title in five years.
Brian Tyler of Mount Pleasant, N.C. is the defending race champion, winning the 2008 running. Last year's race was cancelled due to rain. Tyler will continue his pursuit of the series' start record, trailing the legendary Jack Hewitt by just two starts entering Sunday's race. Hewitt started 162 Silver Crown races, while Tyler will aim for number 161 Sunday.
Russ Gamester of Peru, Ind. also has 160 career starts to his credit. He won at DuQuoin in 1997 and is one of three former DuQuoin winners expected to compete Sunday.
Tracy Hines of New Castle, Ind., seventh in the current points, scored back-to-back victories in 2005 and 2006 and should be a major threat for victory again.
Sunday's race will also figure into this year's USAC National Drivers Championship, led at present by drivers Bryan Clauson and Levi Jones. Ironically, Clauson and Jones are teammates on the Tony Stewart Racing team for Sunday's race. Clauson is 25 points ahead of Jones in the most recent NDC standings.
USAC SILVER CROWN CHAMPIONSHIP SERIES POINT STANDINGS
1-Bud Kaeding-267, 2-Jerry Coons Jr.-225, 3-A.J. Fike-215, 4-Levi Jones-210, 5-Kody Swanson-200, 6-Shane Hmiel-197, 7-Tracy Hines-190, 8-Brian Tyler-185, 9-Bryan Clauson-168, 10-Bobby East-157.