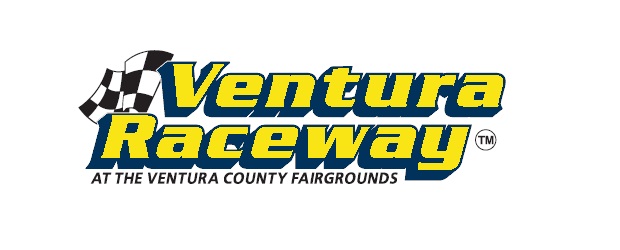 by Cliff Morgan
Troy Rutherford came back to VRA Sprint Car competition after a month layoff to continue his season long quest to become the 2010 champion. He had another good night, but the night belonged to popular driver Steve Conrad who finally got his first win in 2010 after running strong many times. VRA Sprints had 27 360 sprints signed in for the night's event and fans in attendance knew that they were in for some exciting racing. The night began with four heat races to determine the transfer cars to the main event. Heat race victories went to Rutherford, Don Gansen, Josh Ford and Rick Hendrix. One semi main was contested with Kenny Perkins taking the win. Joining him in transfer spots to the feature were Marcus Niemela, John Nock and Brian Camarillo. The 20 main event starters took the green with Brent Camarillo on the pole. He jumped out to a lead on lap one but was quickly passed by Ronnie Case who led laps 2-4. Steve Conrad, who had started fourth then passed Case and led to lap 15 when Rick Hendrix took the lead for nine laps. Conrad then passed Hendrix on lap 26 and led to the finish for his first VRA Sprint Car win of Th season. Following him across the finish line were Troy Rutherford, Josh Ford and Rick Hendrix. Rutherford's second place finish keeps him 370 points ahead of Greg Taylor and 475 points ahead of Josh Ford after 15 events.
VRA Senior Sprints were back Saturday night with 22 cars signed in. Heat race wins went to Cliff Warren, Russell DeBlauw and Bruce Douglas. The 20 lap feature was a green white checker affair with the win going to Rob Kershaw who led all 20 laps, increasing his season point lead to 325 pints over Bruce Douglas. Following Kershaw across the finish line were teammate Gary Howard, Douglas, Cliff Warren and Victor Davis.
VRA Dwarf Cars were racing together in two divisions Saturday night for the first time since the Ventura County Fair Event. Angel Figueroa kept his strong season alive by taking the win in the Pro Class. Following him to the checker were Ray Estrada, Fair winner Lars Wolfe, Brent Stevens and Mike Lewis.. Two Pro heats were run with wins going to Ray Estrada and Angel Figueroa. In Seniors, the win went to Kevin Alverson, followed by George Calvo, Mike Neal, George Sack Jr., and Mark Davis. Their two heat races went to Tom Stevens Sr. and George Sack Jr.
IMCA Modifieds had 13 cars in attendance Saturday. Heat race wins went to Ryan Lauer and Austin Rodarte. The 20 lap feature ran fast and furious with Austin Rodarte taking the win over Dave Phipps, Aaron Rodarte, Chris Crompe, Danny Lauer and Jack Parker Jr., who debuted a new number 55p Saturday night. Rodarte's win keeps him in front in the series with only one more race to go in their 2010 season.
In our kid's divisions, Mini Dwarf Pistons action saw the feature win go to Ryan Butcher, followed by Logan Rutherford, Jake Aguilar, Conner Wakim and Destyn Garcia. Their heat race wins went to J.D. Brown and Conner Wakim. In Mini Dwarf Super Chargers the win went to Ricky Lewis followed by Miles Hedrick, Camron McCauley, Tommy Velasquez and Oliver Blades. Their two heat race win went to Nick Velasquez. In Junior Midgets, the feature went to Devin McCree followed by Tommy Velasquez, Cody Majors, Brennan Rogers and Chase Lippert. Brennan Rogers still maintains the point lead over Devin McCree by 10 points after 9 races.
Next week Ventura Raceway will be running the final Flat Track Motorcycle event of 2010. Over 175 riders are expected to be here to compete. VRA Sprint Cars return on Saturday night September 11.