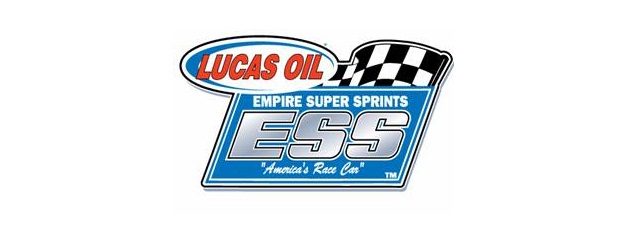 By Dean Reynolds
SYRACUSE, NY – As the Lucas Oil Empire Super Sprints (ESS) gets ready to visit Can-Am Motorsports Park and Utica-Rome Speedway on this Labor Day Weekend 2010, the SUNY Canton Series also kicks into full gear for two of the final three events.
The picturesque campus in Upstate NY is once again providing some adding funding to the season ending awards banquet with these two nights of racing proving vital to the points title.
Steve Poirier has already clinched the Northwood 2 Construction/LaSalle Motorsports Canadian Sprint Series and also the Fondations 4 Saisons Quebec Five Star Series over the weekend. He is also atop the SUNY Canton points coming into this weekend.
Justin Barger and last years SUNY Canton champ Lance Yonge still have a shot at knocking off the Quebec star from the points lead. Dan Kaszubinski, Chuck Hebing, Tommy Wickham, Mike Stelter and Kevin Ward Jr. are in the top 10 in Canton points and will be on hand for both events looking to get their money paying positions.
Both Can-Am and Utica-Rome will be holding their third Lucas Oil ESS event of 2010 and a new tradition of running on the summer's final holiday weekend is being started. For more information you can log on www.empiresupersprints.com where all the up do date information is right at your finger tips.
SUNY Canton Points
1. Steve Poirier 664
2. Justin Barger 623
3. Lance Yonge 614
4. Jessica Zemken 542
5. Dan Kaszubinski 507
6. Chuck Hebing 475
7. Tommy Wickham 417
8. Dylan Swiernik 388
9. Mike Stelter 384
10. Kevin Ward Jr. 382
The Lucas Oil Empire Super Sprints are brought to you by: Lucas Oil, Northwood 2 Construction/LaSalle Motorsports, SUNY Canton, 730 Truck Stop, Hoosier Racing Tires, Les Constructions Ultra, Cooks Contracting Services, Fondations 4 Saisons, Car Mate Trailers, The National Parts Peddler Newspaper, WestFront Construction, Cobra Coaches, The Ohsweken Speedway, Mohawk Racing Parts, Engine Research, Brodix Cylinder Heads, Total Race Supply, Riverside Bar and Grill, Coffrage Daniel Lampron, Mohawk Valley Community College, FX Chevy and many, many associate sponsors.