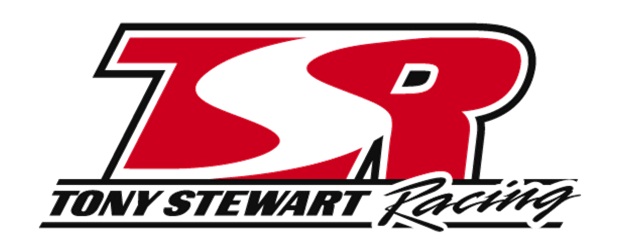 By Bill Klingbeil
INDIANAPOLIS (Sept. 14, 2010) – For 32 years, the World of Outlaws (WoO) Sprint Car Series has crowned a champion following the final race of the season. In all but a handful of those seasons, the championship was locked up for the winning driver before he even took the green flag for that final race. Chances are pretty good that, for the second consecutive year, the Outlaw champion won't be decided until the checkered flag is waved at the season-ending World Finals on Nov. 6.
Last year, Tony Stewart Racing's (TSR) Donny Schatz held a 29-point advantage heading into the final 30-lap A-Feature and claimed the title by 19 points. This season's title chase remains close and can drastically change during any of the final 10 events remaining on the 2010 schedule. The first two events take place this weekend beginning Friday night at Clay County Fair Speedway in Spencer, Iowa, and the following night at Deer Creek Speedway in Spring Valley, Minn. TSR's Steve Kinser and Schatz make their return to the Midwest following the annual 11-race Gold Rush Tour through North Dakota, western Canada, Washington, Oregon and California.
Kinser, pilot of the TSR No. 11 TSR No. 11 Bass Pro Shops/JD Byrider Maxim, finds himself 55 points behind current 2010 WoO championship standings leader Joey Saldana. Jason Meyers ranks second just two points behind Saldana, with Schatz, driver of the TSR No. 15 Armor All/STP/ParkerStore J&J, ranked fourth, 119 points out of first. All four drivers have spent time leading the standings in 2010 and each has a legitimate shot at earning this year's crown. Consistent finishes down the stretch are going to be key, but winning races is top priority for both TSR drivers.
Ironically, out of the eight tracks remaining on the schedule, the only two facilities where Kinser hasn't previously won are this weekend's venues. The 20-time WoO champion has three starts at the 3/8-mile Clay County Fair Speedway and one at Deer Creek. In each of the three previous races at Clay County, he has qualified outside the top-12. His best finish came last year, when he charged from 21st to 11th. Last September, the Outlaws made their debut at Deer Creek, and Kinser raced from ninth to fifth in the A-Feature.
Schatz, like Kinser, has been very successful at the remaining facilities on the schedule. The Fargo, N.D., racer has won WoO A-Features at seven of the eight tracks, including Clay County. He won the Outlaws' inaugural race at the track in September 2007 after starting sixth, and won again in September 2008. Last season, the four-time and reigning WoO champion finished sixth in the A-Feature. In last year's event at Deer Creek, Schatz led 28 of the 35 laps in the A-Feature but finished second to Saldana. Saturday, he will try to add Deer Creek to the list of 51 facilities where he has been a WoO main event winner.
Last week's Gold Cup capped an eventful post-Knoxville (Iowa) Nationals tour for both TSR drivers. Kinser started and finished the 11-race run by coming home in second-place. His runner-up finish at Nodak Speedway in Minot, N.D. came by just 0.018 seconds, and his second in Saturday night's Gold Cup finale came after starting 18th. His $20,000 victory at Skagit Speedway in Alger, Wash., was the highlight of the tour, and last Thursday night's 24th-place finish in the Gold Cup opener was the low point. After the Skagit win, Kinser pulled to within six points of the championship lead and, early in Thursday's feature at Silver Dollar Speedway, he was able to take the lead. A broken right-rear wheel started a domino effect that included Kinser crashing and not being able to continue. The following night, he started deep in the field, worked his way into the top-10, but then was involved in a late-race accident and finished 19th. Fortunately, he made an incredible run through the field on Saturday night to close the tour on a high note and has 10 races remaining in his quest for his 21st WoO title.
Schatz entered the Gold Rush Tour following a second-place finish at the Nationals and looked strong early in the opening event in Minot. A flat right-rear tire took him out of second place in his hometown, but he rebounded the following night to capture his first of five consecutive podium finishes. One of those finishes was his second-place finish at Cottage Grove (Ore.) Speedway, where he charged from 22nd. His victory last Friday night at Silver Dollar Speedway in Chico, Calif., was his fourth of the season and 104th of his WoO career.
Friday at Clay County, the pit gates will open at 2 p.m. CDT with the grandstands opening at 4 p.m. Hot laps are scheduled to begin at 6 p.m. For more details and ticket information, call the track at (763) 389-9717 or visit www.claycountyfair.com.
On Saturday at Deer Creek, the pit gates will open at 2 p.m. CDT with the grandstands opening at 4 p.m. Hot laps are scheduled to begin at 6 p.m. For more details and ticket information, call the track at (507) 754-6107 or visit www.deercreekspeedway.com.
Race fans unable to attend this weekend's races can catch all of the action on DIRTVision.com. Fans can listen live as Johnny Gibson, "Voice of the Outlaws," calls the action as he does at all WoO Sprint Series events on the DIRTVision.com cybercast, as well as on the DIRT Radio Network. Go to www.DIRTVision.com for more information on all the site features, including updated results from each night of racing, as well as a chat room to interact with other race fans.
Steve Kinser, Driver of the No. 11 TSR/Bass Pro Shops/Chevy/J.D. Byrider Maxim:
Racing changes by the moment, it seems. Last week at the Gold Cup, you went from being in a really good spot to a really tough one. What did it take for your team to bounce back and finish the weekend the way you did?
"We just had to keep fighting. Even though Saturday wasn't a points race, we figured we'd go out and give it our best shot. We ran the B-Feature and felt pretty good. The Bass Pro Shops guys (Scott Gerkin, Gary DuBois and Travis LoGrande) just kept their heads up. I mean, we had a really good car Thursday night and then broke the wheel. Friday didn't go much better, but we still have races to win. Maybe us racing up through there on Saturday will give us some momentum to carry with us to Spencer. Everyone on this team has worked really hard this season and we know right now is when it counts the most."
The championship comes down to a 10-race season. Most of the races remaining are at tracks where you have been successful in the past. You haven't won at either Clay County or Deer Creek in the past, so what would a win at either or both of those tracks do for your team's confidence?
"Winning any time helps, but especially late in the year like this. We've only raced at Spencer a few times, and once at Deer Creek, but with the way we've raced this year, we should be in good shape. Qualifying seems to be the key right now. We've put ourselves behind by not qualifying well and had to race our way through the field. If we can get in the dash each night, I think we'll have a great chance. This race team has been through the championship runs before, and I know we'll be ready. Our focus is having a couple of good nights and then heading back to the shop to prepare for the final push."
Donny Schatz, Driver of the No. 15 TSR/Armor All/Chevy/ParkerStore J&J:
This year, you had a more consistent run through the west. Does that enhance your chances of making a surge in the championship standings?
"The biggest thing about the Gold Rush Tour was that we were able to consistently be running near the front. Even though we only won once, we still put up good qualifying efforts and were able to drive forward. As far as the championship deal goes, we had a couple of setbacks that kind of killed some momentum, but there is still a lot of racing yet to be done. We have to perform at our absolute best and the other three guys simply have to have some trouble. We got it to 119 from 179 a couple weeks ago and haven't been able to get it under 100, yet. Maybe we can put a couple of strong nights together this weekend, gain some points and see what we can do from there."
Twice in the last three years, you've returned from the West Coast and won right out of the box. Is there something about coming back to the Midwest that gives you an advantage?
"I'm not sure we have any sort of advantage, but we have been successful late in the year. Whether it's me getting to be back home, the types of tracks we have in the area, or the dirt itself, we've been strong this time of the year. Clay County has been a fun race for us. Last year, we weren't able to make it three in a row, so our goal is to start another streak there this year. We've won at least one race in Iowa for quite a few years, and this is our last chance to keep that one going. Last year, we raced at Deer Creek for the first time and we were pretty good, but Joey (Saldana) got us there at the end. Hopefully, we can be just as good or maybe a little better on Saturday."
Tony Stewart Racing's Steve Kinser and Donny Schatz: Career Results at Deer Creek Speedway
Year
Date
Steve Kinser
Qualifying
Start
Finish
Donny Schatz
Qualifying
Start
Finish
2009
9/19
World of Outlaws
7
9
5
World of Outlaws
11
1
2
Tony Stewart Racing's Steve Kinser and Donny Schatz: Career Results at Clay County Fair Speedway
Year
Date
Steve Kinser
Qualifying
Start
Finish
Donny Schatz
Qualifying
Start
Finish
2009
9/16
World of Outlaws
22
21
11
World of Outlaws
9
8
6
2008
9/10
World of Outlaws
14
14
15
World of Outlaws
9
3
1
2007
9/12
World of Outlaws
13
5
20
World of Outlaws
5
6
1
About Bass Pro Shops
In less than three decades, Bass Pro Shops has grown from a small display in Springfield, Mo., into the nation's leading retailer of premium outdoor gear. Bass Pro Shops has established itself as a cutting-edge innovator in the highly competitive world of outdoor retailers. Now totaling 56 locations nationwide, and planning to add up to two more stores in 2011, Bass Pro Shops have become destination locations for over 100 million consumers each year with their unique combination of entertainment, outdoor education and conservation appreciation. Bass Pro Shops has won the prestigious "Trendsetter of the Year" award, as well as Chain Store Age's "Retailer of the Year" award and Sporting Goods Business' "Specialty Retailer of the Year" award. Bass Pro Shops and brand founder, Johnny Morris, also won "2008 Retail Innovator of the Year" from the National Retail Federation. The company also has been named the #1 Outdoor Retailer in America by Sporting Goods Business magazine. For more information regarding Bass Pro Shops, store locations and racing involvement, log on to www.basspro.com.
About Armor All/STP
The Armor All/STP Products Company is a subsidiary of The Clorox Company, headquartered in Oakland, Calif. Clorox is a leading manufacturer and marketer of consumer products with fiscal year 2008 revenues of $5.2 billion. With 7,600 employees worldwide, the company manufacturers products in two dozen countries and markets them in more than 100 countries. For more information about Clorox, visit www.TheCloroxCompany.com. For more information on Armor All, go to www.armorall.com or www.aa-ownercenter.com.
-www.TonyStewartRacing.com-