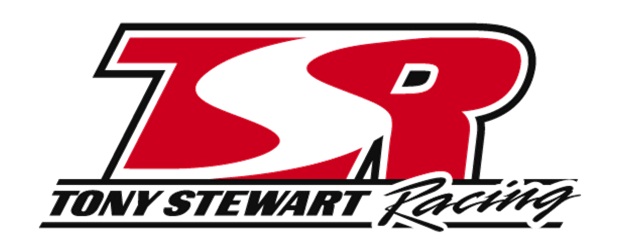 From TSR
INDIANAPOLIS (Sept. 29, 2010) – There is something to a home-field advantage. Whether it's the comfort of a hostile crowd rooting for you instead of against you, or the added insight a competitor has of the playing surface, being at home makes a difference. Rarely in motorsports is there such an advantage, but in the World of Outlaws (WoO) Sprint Car Series, there is one location where it's a huge factor.
Williams Grove Speedway in Mechanicsburg, Pa., has the strongest collection of regional racers in the country and the group, known as the Pennsylvania Posse, has defeated the traveling Outlaws at Williams Grove eight consecutive races. This weekend, the "Grove" hosts the biggest Sprint car race in the East – the Morgan Hughes National Open – and the Outlaws are ready to stop the locals' streak and start one of their own.
Tony Stewart Racing's (TSR) Steve Kinser and Donny Schatz know all about streaks at the famous half-mile dirt oval located in central Pennsylvania. During his illustrious career, Kinser, who will drive the TSR No. 11 Bass Pro Shops/JD Byrider Maxim, has a three-race, four-race and six-race winning streak at the track. The six-race streak started in August 2000 and ended in May 1991, and included his first of four National Open triumphs. Schatz, driver of the TSR No. 15 Armor All/STP/ParkerStore J&J, also has three extended winning streaks at the track. Twice he won three consecutive races, and he also put a four-race winning streak together, which started with his initial National Open crown in September 2000.
The 2008 WoO campaign marked the last time a traveling Outlaw was victorious at the track. It was during the Summer Nationals when Schatz earned his 15th career WoO triumph. Earlier in that season, Kinser won his 37th WoO A-Feature during the Spring Nationals. Since that season, the Outlaws have found it tough to break through, but Schatz has come close to snapping the streak a couple of times. The four-time and reigning WoO champion was the runner-up in last year's National Open finale and also finished second in July's Summer Nationals opener. Kinser's best finish during the recent streak has been fifth place, which he earned in the opening night of last year's National Open and in this year's Spring Nationals finale in May.
Eight races may not sound as impressive as the record 58-game home winning streak the Miami Hurricanes racked up in college football from the mid-1980s to the mid-1990s, or the current 59-game home winning streak the Kansas Jayhawks hold at Allen Fieldhouse in men's college basketball. But with the caliber of drivers and teams the Outlaws possess, it is pretty remarkable.
Breaking the streak is just one of the many storylines for TSR's tandem this weekend. Kinser and Schatz are the only two drivers to win the National Open four times. Kinser scored wins in the event in 1990, 1992, 1994 and 2003, while Schatz won it in 2000, 2004, 2005 and 2007. Ironically, Kinser won the WoO championship in each of the four seasons that he claimed the National Open title. Schatz was also a titlist the year of his most recent National Open victory in 2007. That season, Schatz not only won five of seven WoO races at the Grove, but he also became the only driver to win the Kings Royal, Summer Nationals, Silver Cup, Knoxville Nationals and National Open in the same season.
With only six races remaining in the 2010 campaign, both Friday and Saturday night's races have huge implications on the title chase. Jason Meyers currently leads the standings by 50 points over Kinser and is 89 in front of Schatz. With the success each has had at Williams Grove in the past, and factoring in that Meyers is still seeking his first win at the track, each is well aware of how important running up front will be in the big picture.
When the drivers hit the dirt on Friday night, Schatz will be looking to become only the second driver in WoO competition this season to win back-to-back races. Meyers was able to win consecutive races earlier this season on two occasions, but no other driver has been able to win consecutive races. Schatz dominated last Saturday night's Commonwealth Clash at Lernerville Speedway in Sarver, Pa. He led the final 25 laps of the 35-lap main event and at one point held a four-second advantage. The victory was his fifth of the season and 105th of his career.
Kinser is hoping to bounce back from a disappointing 13th-place run at Lernerville. Early in the race, he had worked his way up to third, but a midrace spin dropped him outside of the top-10. This season, "The King of the Outlaws" has earned eight victories and leads the series with 37 top-five and 54 top-10 finishes.
Friday and Saturday at Williams Grove, the pit gates will open at 3:30 p.m. EDT with the grandstands opening at 5:45 p.m. Qualifying is scheduled to begin at 7:45 p.m. For more details and ticket information, call the track at (717) 679-5000 or visit www.williamsgrove.com.
Race fans unable to attend this weekend's races can catch all of the action on DIRTVision.com. Fans can listen live as Johnny Gibson, "Voice of the Outlaws," calls the action as he does at all WoO Sprint Series events on the DIRTVision.com cybercast, as well as on the DIRT Radio Network. Go to www.DIRTVision.com for more information on all the site features, including updated results from each night of racing, as well as a chat room to interact with other race fans.
Steve Kinser, Driver of the No. 11 TSR/Bass Pro Shops/Chevy/J.D. Byrider Maxim:
Every time you head to Williams Grove Speedway, the talk is about the local competition. They always have challenged you guys at Williams Grove, but it's remarkable that the locals have won eight straight versus the WoO. Is there something they are doing differently?
"It's tough to say. It usually runs in cycles. Right now (the Pennsylvania guys) have good motor builders in that area and Williams Grove is a track they run well on. They have a good handle on that racetrack and some good competition weekly. All of those guys make each other better. Right now, if me or Donny (Schatz) is off a little bit at Williams Grove, it's tough. We have to pick the pace up, and it just hasn't been happening. We need to get a few of our guys to step up and stand our ground, I guess you could say. We're looking forward to going out there and racing."
The National Open is another signature race for the Outlaws. It's been the biggest Sprint car race in the East for years. You've won the race four times, but if you could grab the $50,000 winner's share this year, it would really help you in the season championship. Will you do anything differently to prepare for the weekend?
"There really isn't anything different to do other than show up with our best stuff and see what happens. I always enjoy going to Williams Grove, and the National Open is a big race. The last few times we have been up there, we haven't had the finishes we were hoping for. It starts with qualifying and that's been something we haven't been really good at. We have as good of a car as anyone come feature time right now, but we have to get there, first.
"The championship is our goal, so we have to do all the little things to try and bring that home. It's been a good year. The qualifying points have killed us and, with the two bad nights at Chico (The Gold Cup at Silver Dollar Speedway), that put us behind in points. If we can come out this weekend and be racing for wins, hopefully the other stuff will work out. This is a big weekend for everybody. It's why we all love this sport."
Donny Schatz, Driver of the No. 15 TSR/Armor All/Chevy/ParkerStore J&J:
Last Saturday, you and the Armor All team put on a dominant performance at Lernerville. It was something the competition saw a lot of during your last four championships. How does a performance like that help you for this weekend's National Open?
"Having a night like that makes you want to go race every day. I wish we were going there tomorrow. We've been working hard and my crew deserves to win every night with how hard they work. We haven't been able to do that, so we have to pick up the pace a little bit. Justin (Loh) and the people at Williams Grove have put up a lot of money there the last few years and we have missed out on it. I'm ready to get there and get my share of it this time."
Since the 2000 National Open, you have won 15 World of Outlaws races at Williams Grove Speedway. Your last one came in July 2008 when you won the Summer Nationals. Since that win, the Pennsylvania Posse has won every race. How do the Outlaws break their win streak?
"We've been working on trying to break that streak the last eight races but we just haven't had that extra edge. Getting that edge is something you have to work on. We have finished second a couple of times and had to come from deep in the field a few times, too. Their local guys are great racers. They are very capable of winning Outlaws shows and they have proven that. The key is to get qualified and try to be in position to win. The (WoO) series has been really competitive this year and I know there are a lot of guys capable of winning. Hopefully, we'll be the ones breaking the streak."
The National Open is one of the sport's more prestigious events and, this Saturday you can become the only driver to win the race five times. How special would it be for you to win your fifth National Open this weekend?
"I think it would be awesome. To be tied with Steve Kinser with four wins is pretty special, and if I can get one more and be the first guy to get five, that would be pretty amazing. Just being mentioned with Steve Kinser in pretty remarkable, but to have a record like that would be quite an accomplishment. We haven't had the kind of year we were looking for. We've missed out on winning the bigger races so far this year, but we feel like we have a real chance in the National Open. I love going to Williams Grove. It's been very good to me in my career. A National Open victory would be a really big deal for all of us on this Armor All team and everyone at Tony Stewart Racing."