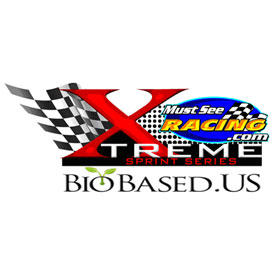 From Must See-Racing
Jason Cox & David Gough Team Up For 25th Annual Chili Bowl with Must See Racing and American Racer 2010 Must See Racing Xtreme Sprints Series rookie of the year Jason Cox and veteran David Gough today announced that they will be competing in the 25th Annual Chili Bowl on January 15, 2011 with Must See Racing and American Racer Tire as sponsors.
"The Chili Bowl is an awesome event and a great racing experience. I have done well there in the past and I look forward to this year with young and talented Jason Cox as a teammate. Both of us will represent the Must See Racing series and American Racer, and we are hoping for good finishes."
stated veteran midget driver David Gough of Loves Park, Illinois.
Jason Cox added " This is really exciting for me and my family to team up with David and be in the Chili Bowl, a place I've wanted to race my whole life. I want to thank Jim Hanks of Must See Racing and American Racer for their support and look forward to being the best competitor
and representative of them and our sport as I can possibly be."
Widely recognized as the holy grail of midget racing, the Chili Bowl has been an open wheel short track institution since 1987. With such open wheel stars as five-time Chili Bowl champ Sammy Swindell on the entry list, it is small wonder why 15,000 spectators pack the Tulsa State Fairgrounds Quick Trip Center.
The 25th Annual Lucas Oil Chili Bowl Nationals takes place on January 15, 2011 at the Tulsa State Fairgrounds Quick Trip Center. The top three finishers from each of the Qualifying Night features will automatically lock into the Saturday night, January 15, Lucas Oil Chili Bowl championship feature, with the balance of Saturday's Lucas Oil championship feature events lined up according to Qualifying Night finishes.