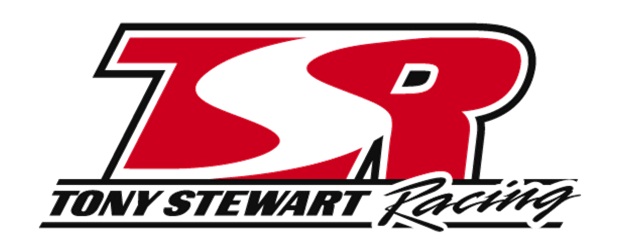 By Bill Klingbeil
INDIANAPOLIS (May 11, 2011) – Rivalries are great for sports. It's a tradition that only adds to the excitement for fans and drivers alike. This week's stop for the World of Outlaws (WoO) Sprint Series is in hostile central Pennsylvania, where the Outlaw stars regularly receive their stiffest competition. It's just what the late Ted Johnson, who founded the WoO in 1978, wanted it to be like when his traveling racers came to town with the reckless mindset of, "We're coming in there to take all your money." Such a philosophy often made it easier for the locals to root for their hometown drivers and despise the Outlaw competitors. The tradition lives on today and will be in full force this weekend at Williams Grove Speedway in Mechanicsburg, Pa., when Tony Stewart Racing's (TSR) Steve Kinser and Donny Schatz lead the Outlaws into town to take on the Pennsylvania Posse in two complete programs.
Being booed is nothing new for Kinser and Schatz. Both have earned that right thanks to the amount of wins they've amassed. Kinser, who will drive the TSR No. 11 Bass Pro Shops/J.D. Byrider/ Chevrolet Maxim, has 565 WoO A-Feature wins, and 38 of those have come at the historic half-mile Williams Grove dirt oval. Schatz, pilot of the TSR No. 15 STP/Armor All/Chevrolet J&J, has won 15 times at the track. He was the last touring Outlaw driver to defeat the Posse in July 2008. This weekend, he'd like nothing more than to pick up his first WoO triumph of 2011 on Pennsylvania soil.
Kinser first raced at the facility in the summer of 1979 and won his first WoO A-Feature at Williams Grove in May 1981. The 20-time WoO champion has been able to put together a number of winning streaks at Williams Grove. He won three straight during the 1983 and 1984 WoO seasons and won four consecutive races at the track in the summer of 1987. He began a six-race winning streak at the track in August 1990. His most recent win at Williams Grove came in May 2008. Last season, Kinser had frustrating results, crashing on two occasions that crimped his 2010 WoO title aspirations.
Schatz, Kinser's TSR teammate, also had a frustrating season at "The Grove" in 2010. Crashes in May and during the opening night of last fall's National Open took him out of contention for victory. It was particularly frustrating as winning races at Williams Grove had become the norm for the four-time WoO champion. After scoring his first win at the track in the 2000 National Open, Schatz found the winning formula at the track with regularity, winning multiple races annually throughout the decade, including five of seven races in 2007. Returning to victory lane and breaking the win drought by Outlaw regulars is Schatz's top priority.
Schatz also will carry the TSR banner in a special race on Saturday night. The World of Outlaws series and Williams Grove Speedway have added the Morgan Cup challenge, a special match race pitting five Outlaw drivers versus five Pennsylvania Posse racers. The starting positions were earned in last year's National Open finale. The 12-lap race will offer cash payouts and the event's winning side, the Outlaws or Posse, will keep the Morgan Cup in their possession.
The TSR tandem heads to Pennsylvania chasing WoO point leader Joey Saldana. Kinser and Schatz rank second and third, respectively, in the standings, and each is looking to close the gap. Kinser started the season on a serious roll, winning three of the first four races. Last week, he raced to a third-place finish at the Salina (Okla.) Highbanks Speedway and was in line for another top-five run Friday night at Tony Stewart's Eldora Speedway before his left-rear tire blew. Schatz raced from the 18th starting position to finish second in the 30-lap race at Salina and followed that up with a charge from eighth to first midway through the 30-lap race at Eldora. He would end up finishing third, giving him seven podium finishes in the season's first 14 races. Kinser has accumulated 1,936 points and is 51 points out of first, while Schatz has 1,911 markers and is 76 back of Saldana.
Friday and Saturday at Williams Grove, the pit gates will open at 3:30 p.m. EDT with the grandstands opening at 5:45 p.m. Qualifying is scheduled to begin at 7:45 p.m. For more details and ticket information, call the track at (717) 679-5000 or visit www.williamsgrove.com.
Race fans unable to attend this weekend's races can catch all of the action on DIRTVision.com. Fans can listen live as Johnny Gibson, "Voice of the Outlaws," calls the action as he does at all WoO Sprint Series events on the DIRTVision.com cybercast, as well as on the DIRT Radio Network. Go to www.DIRTVision.com for more information on all the site features, including updated results from each night of racing, as well as a chat room to interact with other race fans.
Steve Kinser, Driver of the No. 11 TSR/Bass Pro Shops/J.D. Byrider/Chevrolet Maxim:
Another week of competition is behind you. Even though you didn't have the results you wanted in Ohio, are you looking forward to returning to Pennsylvania?
"Yeah. Pennsylvania has been pretty good to me over the years. Not last year, per se, but we've won a lot of times there and have been really good on the track. I guess that's the biggest thing. You really strive to go out there and have a car that allows you to race anywhere on the track. The tracks in Pennsylvania are big and fast. And these Sprint cars really are made for speed. The TSR crew (crew chief Scott Gerkin and crewmen Gary DuBois and Mikey Kuemper) has worked hard all season to get me a fast car. We won races early this year on big tracks, and we'd like to get another string of wins put together. Williams Grove would be a great place to start."
In the history of the World of Outlaws, the Pennsylvania Posse has always been a big rival. What makes the rivalry so good?
"They've got a lot of good car owners out there who like winning. You know when you go in there that you have to be on top of your game to come out with a win. Those guys have really good stuff, just like most of the Outlaw teams, and get to race at Williams Grove just about every week. This will be our first time in there this year. I'm sure they'll be ready. It'll definitely be a stacked field. I'm hoping we can be there battling it out at the end of the night. Those guys have beaten us pretty good the last couple of years, and I'd say it's time for us to turn that around."
Donny Schatz, Driver of the No. 15 TSR/STP/Armor All/Chevrolet J&J:
The calendar has turned to May and, traditionally, your program begins to pick up steam. Do you feel like you are in a position to make up some ground?
"I think we're getting better. We've dug ourselves a pretty big hole, but with the group of people associated with the team, I feel like we are on our way back. May usually means warmer weather and track conditions that favor us a little more. We're looking forward to the weekend ahead of us. Last week, I feel like we made some progress. The STP guys and everyone at Tony Stewart Racing have been working hard to give me a great car. Last Tuesday to drive from 18th to second, like we did at Salina, and then to start eighth (on Friday night) and drive by Joey (Saldana) at Eldora is saying something. I didn't make the right decision after the red (flag) and ended up getting beat. To be back up there leading laps and gaining on it is a really promising sign for all of us. This weekend is another good opportunity and we're hoping to take advantage of it."
Williams Grove Speedway is unlike any other track. With your results there in the past, you have to be excited about your chances this weekend?
"I love racing at Williams Grove. They have some of the most loyal fans, and they want their guys to win. We've been fortunate to make some friends out there and turn a few of them into Schatz fans. The goal for us every time we go to Williams Grove is to win. I think 2007 is the standard we'd like to achieve again. That year, we won five of the seven races there, including the Summer Nationals and National Open. The Morgan Cup is something new and it just gives this STP team another chance to win something. My crew has had a lot of success at Williams Grove. (Crew chief) Rick Warner is from that area and we've won a lot of races together at the Grove. Steve Swenson has been with some really fast cars there in the past. Bob Curtis was working on Fred Rahmer's car last year when he won the Outlaw show from the back. We've got all the right components, and I'm saying as the driver that we're getting closer. I'd be nice to get our first win of the year at Williams Grove, and then later in the weekend be able to bring home that Morgan Cup for the Outlaws."
About Armored AutoGroup
Armored AutoGroup Inc., headquartered in Danbury, CT, is primarily comprised of the Armor All® and STP® brands. Armor All's® current product line of protectants, wipes, tire and wheel care products, glass cleaners, leather care products and washes is designed to clean, shine and protect interior and exterior automobile surfaces. STP's® offering of oil and fuel additives, functional fluids and automotive appearance products has a broad customer base ranging from professional racers to car enthusiasts and ''Do-it-Yourselfers''. The company has a diversified geographic footprint with direct operations in the United States, Canada, Australia and the U.K. and distributor relationships in approximately 50 countries. For more information, please visit www.armorall.com and www.stp.com.
About Bass Pro Shops Group
Bass Pro Shops -56 retail stores in 26 states and Canada visited by over 109 million people annually, international catalog and internet retailing, American Rod & Gun wholesale division selling to over 7,000 independently owned retail stores worldwide, Outdoor World Incentives also selling Bass Pro Shops gift cards through over 132,000 retail outlets across America and a restaurant division with 26 locations. For more information regarding Bass Pro Shops store locations, products or special events, please visit www.basspro.com. To request a free catalog call 1-800-BASS PRO.
Tracker Marine Group – Manufactures and sells Tracker, Nitro, SunTracker, Tahoe, Grizzly and Mako boats through Bass Pro Shops retail stores and over 400 dealers worldwide.
Visit www.trackerboats.com
Resort Group – Big Cedar Lodge and other resort properties including restaurants and golf course. Visit www.bigcedar.com for more information.
-www.TonyStewartRacing.com-