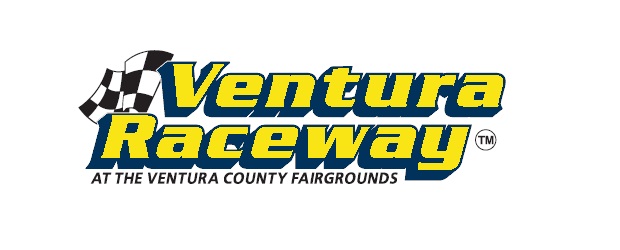 by Cliff Morgan
Last week it was the old saying, "It is the best of times, it is the worst of times" . This week it was the best of times for Cory Kruseman after Saturday's VRA Sprint Car race. Kruseman was the winner of the race after a hard fought win over a top field of VRA Sprint car racers. The 30 lap race was once again one of the best seen this year with leaders and others changing position on each lap. Pole sitter Jesse Denome led the first lap the Don Gansen took the lead for laps 2-4. From that point Cory Kruseman took the lead and led to the finish. Kruseman was followed across the line by season point leader Greg Taylor, Josh Ford Brent Camarillo and Steve Conrad. There were 19 cars signed into the pits on the Holiday weekend Saturday with three heat races run. Wins went to Don Gansen, Brian Camarilo and Cory Kruseman. After nine races in the 2011 season, Greg Tayklor now leads Steve Conrad by 165 points and Josh Ford by 245 points.
VRA Midgets made their 5th appearance in the 2011 season Saturday night. There were 23 midgets signed into the pits. There were three heat races run with wins going to Johnathon Henry in heat one, David Prickett in heat two and Jake Swanson in heat three. The 30 lap feature was a fast and furious affair with pole sitter Robby Josett, on the pole. Wink Sweitzer led laps 1-3 then Johnathon Henry took the lead and led to the finish to take the win. Following Henry to the line were Josett, Brent Camarillo, Cory
Kruseman and Shannon McQueen. Kruseman's fourth place finish keeps him in the season point race lead by 5 points over Josett.
IMCA Modifieds were back in action Saturday with the win in their 20 lap feature going to season point leader Aaron Rodarte. He was followed across the line by Dennis Eckert, Brad Prows, John Romero and Steve Bulpitt. Two heat races were run with wins going to Eckert and Prows. Aaron Rodarte now leads the season point race by 4 points and 15 points over brother and 2010 season champ Austin Rodarte.
Ford Focus Midgets ran in two divisions Saturday night. In the Regular focus class the win went to Nick Carlson over Robert Dolacki, Casey Martinez, Kyle Edwards and Jarid Blondell. Their two heat races went to Martinez and Carlson.. In Junior Focus racing the win went to four time VRA winner Cole Custer who led 17 of the 20 laps in the feature. He was followed by Parker Colston, Bradley Morris, Katlynn Leer and Zack Bogner. Jarid Blondel leads in regular Focus points and Cole Custer leads in Junior Focus points after four races this season.
The final class racing Saturday was our VRA Go Karts. There 20 karts signed into the pits. Heat race wins went to Cody Nigh, Johnny Conley and James Locey. The 20 lap feature went to Ashley Hazletonnny followed by Johnny Conley, Dave Pankratz , James Locey, and Jared Boyd. Richard Renken continues in the season point lead by 30 points over Locey and David Pankratz.
Ventura Raceway will return to action on Saturday June 4, with a full program of racing featuring VRA Sprint Cars, Senior Sprints, VRA Midgets, IMCA Modifieds, Dwarf Cars, Sport compacts and our kids classes.
VRA SPRINT CAR RACE RESULTS:
Ventura Raceway – Ventura, California
May 28, 2011
ENTRIES: ( Car / Driver Name / Points)
6 Jesse Denome 125; 7 Greg Taylor 235; 16 Tom Harper 140; 21K Cory Kruseman 260; 22 Brian Camarillo 125; 24 Guy Woodward 165; 43B Mike Broome 140; 51 Brent Camarillo 210; 55s Kyle Smith 145; 56 Steve Conrad 180; 57 Steve Hix 140; 62 Adam Frith-Smith 140; 65 Austin DeBlauw 170; 66 Chris Meredith 125; 67K Taylor Price 110; 69 Markus Niemela 175; 71K Don Gansen 135; 73 Josh Ford 215; 76 Derek Buckley 165.
HEAT RACE 1: (10 laps)
1. Don Gansen, 2. Jesse Denome, 3. Steve Hix, 4. Adam Frith-Smith, 5. Markus Niemela, 6. Steve Conrad, 7. Taylor Price.
HEAT RACE 2: (10 laps)
1. Brian Camarillo, 2. Greg Taylor, 3. Josh Ford, 4. Austin DeBlauw, 5. Chris Meredith, 6. Kyle Smith.
HEAT RACE 3: (10 laps)
1. Cory Kruseman, 2. Brent Camarillo, 3. Guy Woodward, 4. Derek Buckley, 5. Mike Broome, 6. Tom Harper.
FEATURE: (30 laps – With Starting Positions)
1. Cory Kruseman (4th), 2. Greg Taylor (5th), 3. Josh Ford (9th), 4. Brent Camarillo (6th), 5. Steve Conrad (15th), 6. Markus Niemela (13th), 7. Austin DeBlauw (10th), 8. Derek Buckley (12th), 9. Guy Woodward (7th), 10. Kyle Smith (16th), 11. Tom Harper (17th), 12. Mike Broome (18th), 13. Adam Frith-Smith (11th), 14. Steve Hix (8th), 15. Chris Meredith (14th), 16. Taylor Price (19th), 17. Don Gansen (3rd), 18. Jesse Denome (1st), 19. Brian Camarillo (2nd).
——————————————–
FEATURE LAP LEADERS: Lap 1 Jesse Denome, Laps 2-4 Don Gansen, Laps 5-30 Cory Kruseman.
HARD CHARGER: Steve Conrad (15th to 5th)
VRA SPRINT CAR POINT STANDINGS:
1. Greg Taylor 1920; 2. Steve Conrad 1755; 3. Josh Ford 1675; 4. Don Gansen 1605; 5. Brent Camarillo 1460; 6. Derek Buckley 1440; 7. Cory Kruseman 1335; 8. Brian Camarillo 1300; 9. Markus Niemela 1205; 10. Kyle Smith 1050; 11. Brandon Thomson 1005; 12. Austin DeBlauw 970; 13. John Nock 955; 14. Dakota Kershaw 950; 15. Clark Templeman III 920; 16. Guy Woodward 895; 17. Tom Harper 855; 18. Brody Roa 795; 19. Jimmy Crawford 790; 20. Steve Hix 655.
NEXT VRA SPRINT CAR RACE:
June 4th – Ventura Raceway – Ventura, California