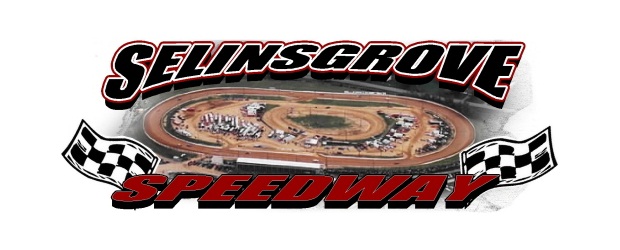 By Steve Inch
SELINSGROVE, Pa. – Greg Hodnett of Thomasville passed Tyler Walker of Los
Angeles, Calif., for the victory in Sunday night's 30-lap Mach 1
Chassis/Jan Opperman Memorial PA Speedweek Series Finale at Selinsgrove
Speedway.
The $5,000 victory aboard the Trone Outdoor No. 39 marked the second of the
season and 13th career for Hodnett at Selinsgrove, having also won the
Keystone Cup event in May, and third of the eight-race series which
concluded at Selinsgrove.
Daryn Pittman of Indianapolis, Ind., was the night's fast qualifier out of
a field of 31 entries with a lap time of 16.967.
Fred Rahmer of Salfordville clinched his 12th career PA Speedweek title
with his fourth-place finish in the main event.
Bobby Hockenberry of Mechanicsburg scored the win in the 20-lap super
sportsman feature.
The 410 sprint cars will return to Selinsgrove Speedway one more time in
2011 on Saturday, Sept. 17, for the Jim Nace Memorial 29th Annual National
Open.
At the drop of the green flag in the sprint car feature, polesitter Tyler
Walker powered into the lead while third-place starter Greg Hodnett
quickly advanced to second. On the next circuit, sixth-place starter Daryn
Pittman drove by second-place starter Chad Layton for the third position.
By lap nine, Walker began to encounter slower traffic, allowing Hodnett to
start reeling in the leader. At the halfway point of the race, Walker was
leading Hodnett, Pittman, Layton, and 12th-place starter Doug Esh.
On the 17th circuit, Hodnett made the winning pass by Walker using the
inside lane racing off turn four. Once he had the lead, Hodnett began to
pull away, only to have his margin erased by the event's first caution flag
for Danny Dietrich, whose car rolled to a stop in turn four, on lap 20.
When the race resumed, Hodnett protected the lead on the bottom of the race
track, while eighth-place starter Fred Rahmer advanced to fourth. Despite
several late-race restarts, Hodnett was able to distance himself from the
field and post a two-second margin of victory over Pittman, Walker, Rahmer,
and Esh.
In the sportsman feature, polesitter John Garman led the first two laps
until fourth-place starter Bobby Hockenberry pulled into the front spot
with an outside pass in turn two. Sixth-place starter Frankie Herr advanced
to third on lap six then passed Garman for second a lap later.
On the final lap, Hockenberry held off Herr and posted a mere .60 of a
second margin of victory. Herr settled for second, while Russ Mitten, Mike
Enders, and Carmen Perigo Jr. rounded out the top five.
SELINSGROVE SPEEDWAY RACE SUMMARY – 3 July 2011
410 Sprint Cars – 31 Entries
30-Lap A-Main: 1) 39 Greg Hodnett ($5,000) 2) 27 Daryn Pittman 3) 17
Tyler Walker 4) 51 Fred Rahmer 5) 30 Doug Esh 6) 7M Mark Smith 7) 77
Aaron Ott 8) 35 Justin Henderson 9) 7 Chad Layton 10) 11 Mike Erdley
11) 88 Todd Shaffer 12) 92 Kevin Nouse 13) 5G Curt Michael 14) 41 Jason
Johnson 15) 71 Brian Leppo 16) 0 Rick Lafferty 17) 19M Brent Marks 18)
17B Steve Buckwalter DNF 19) 99K Cody Keller DNF 20) 5W Phil Walter DNF
21) 48 Danny Deitrich DNF 22) 15 Adam Wilt DNF 23) 66 Ryan Kissinger DNF
24) 12 Blane Heimbach DNF
Heat Winners: Mark Smith, Fred Rahmer, Justin Henderson
B-Main Winner: Rick Lafferty
Time Trials: 1) 27 Daryn Pittman 16.967 ($400) 2) 39 Greg Hodnett 17.046
3) 17 Tyler Walker 17.047 4) 88 Todd Shaffer 17.146 5) 7 Chad Layton
17.179 6) 11 Mike Erdley 17.330 7) 5G Curt Michael 17.343 8) 51 Fred
Rahmer 17.370 9) 92 Kevin Nouse 17.384 10) 41 Jason Johnson 17.397 11)
48 Danny Dietrich 17.436 12) 30 Doug Esh 17.453 13) 7M Mark Smith 17.483
14) 77 Aaron Ott 17.524 15) 19M Brett Marks 17.533 16) 15 Adam Wilt
17.563 17) 12 Blane Heimbach 17.569 18) 35 Justin Henderson 17.599 19)
71 Brian Leppo 17.696 20) 0 Rick Lafferty 17.754 21) 99K Cody Keller
17.833 22) 66 Ryan Kissinger 17.835 23) 21 Brian Monteith 17.891 24) 71A
Jessica Anderson 17.901 25) 26S Curt Stroup 17.933 26) 5W Phil Walter
17.977 27) 17B Steve Buckwalter 17.999 28) 75 Nicole Bower 18.327 29)
12X Matt Heimbach 18.442 30) 55Z Mark Zimmerman 19.381 31) 51J Justin
Hartz 19.787
Sportsman – 25 Entries
20-Lap A-Main: 1) 25 Bob Hockenberry 2) 99 Frankie Herr 3) 77 Russ
Mitten 4) 38 Mike Enders 5) 93 Carmen Perigo Jr. 6) 222 Jay Fannasy 7)
30 Scott Dellinger 8) 58 Paul Miller 9) 10 Jason Fry 10) 56S Jim Shuster
11) 77W Tom Wyckoff 12) 43 Steve Wilbur 13) 33 John Garman 14) 5 Dave
Berkheimer 15) 83F Cody Fairchok 16) 888 John Wolfe 17) 35 Gary Johnston
DNF 18) 91 Lanny Hake DNF 19) 8 Rich Eichelberger DNF 20) 21 Pat
Lattanzio DNF 21) 91S Ryan Smith DNF 22) 318 Chris Meleason DNF 23) 45
Dave Socks DNS 24) 88W Eric Walker DNS 25) 55 Rick Barr DNS
Heat Winners: John Garman, Jin Shuster, Russ Mitten