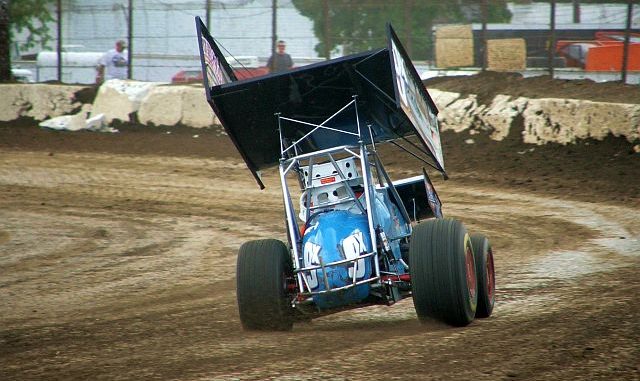 From Brian Liskai
FREMONT, Ohio – On Saturday, Aug. 13, the 360 sprint drivers of the NRA Sprint Invaders will take on the tough Fremont Federal Credit Union 305 Sprints of Fremont Speedway at "The Track That Action Built." As an incentive for the 360 teams to come get prepared for that traditional event, Fremont Speedway is offering them an incentive – $100 to the highest finishing 360 sprint in the Fort Ball Pizza Palace 410 Sprints' A-main on any regular weekly event.
"Many of the 360 teams that compete at Limaland or with the Sprints on Dirt organization often times do not have a place to race on Saturdays. We wanted to give them an incentive to come here and race," said Fremont Speedway Promoter Rich Farmer. "We pay $250 to start our 410 sprint feature, so a 360 team could earn at least $350."
Farmer said the bonus is for regular season shows – excluding any special events like the JLH Construction Night NRA 360 vs. 305 Sprint Challenge. The bonus program is in place for the July 9, 23, 30 and Aug. 6 events along with Sept. 10 and Oct. 8. The 360 teams must run the track's spec Goodyear right and left rear tires but can use their dish wings.
"The 360 teams may be down on horsepower compared to the 410 sprints, but if they can make it into the feature and the track slicks off a little, with their dish wings they can be very competitive," added Farmer. "We've had 360 sprints run with our 410s on several occasions and they have done very well."
No 305 sprints are eligible for the bonus program unless they compete with at least a 360 engine.