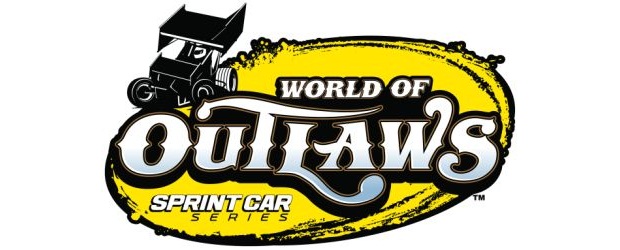 By Kyle Luetters
CONCORD, N.C. — August 12, 2011 — With the dust barely settling from the 51st Goodyear Knoxville Nationals, the Outlaws embark on the 'Great Northern Tour' which will see the series compete at River Cities Speedway in Grand Forks, N.D., Huset's Speedway in Brandon, S.D., Black Hills Speedway in Rapid City, S.D., and the finale, a two-day racing extravaganza at Castrol Raceway in Edmonton, Alberta, Canada, a 3/8-mile oval that will play host to the weekend of racing on Friday, Aug. 26, and Saturday, Aug. 27.
In addition to the excitement of seeing series champions like Steve Kinser, Donny Schatz and Jason Meyers, fans will also get to see an exciting race within a race. SLS Promotions has announced that special, $2,500 prize will be awarded to the 360 Sprint Car driver with the highest average finish from both nights of racing.
"SLS Promotions is excited to be able to have this race within a race throughout the weekend," said Scott Boyd of SLS Promotions. "It will add a sense of urgency to the drivers who are running 360's and give them something extra to shoot for throughout the weekend. We are looking forward to an excellent show up north."
In addition to the superstars of the World of Outlaws Sprint Car Series, veteran Sammy Swindell will also be making the trek up north in his #1 Big Game Treestands Maxim. Swindell, of Germantown, Tenn., has four victories during the 2011 Outlaws season and is a threat wherever he goes.
2011 will mark the fifth straight year that the Outlaws have ventured to Castrol Raceway. Joey Saldana leads all drivers with three wins at the track while Meyers has claimed two checkered flags. Kinser, Schatz and Jac Haudenschild have also visited victory lane.
Tickets for the racing weekend at Castrol Raceway can be purchased by going to www.castrolraceway .com.
The World of Outlaws Sprint Car Series is brought to fans across the country by many important sponsors and partners, including: Armor All (Official Car Care Products), STP (Official Fuel Treatment), Goodyear Tires (Official Tire), Chizmark & Larson Insurance , Factory Motor Parts, VP Racing (Official Racing Fuel), Vicci (Official Apparel); in addition to contingency sponsors, Jake's Custom Golf Carts, RacingJunk.com KSE Race Products, Racing Electronics, S&S Volvo and R2C Performance; Engine Builder's Challenge participants Don Ott Racing Engines, Kistler Engines, Shaver Specialties and Speedway Engines; and Chassis Builder's Challenge participants J&J Auto Racing, Maxim Racing and XXX Race Company.